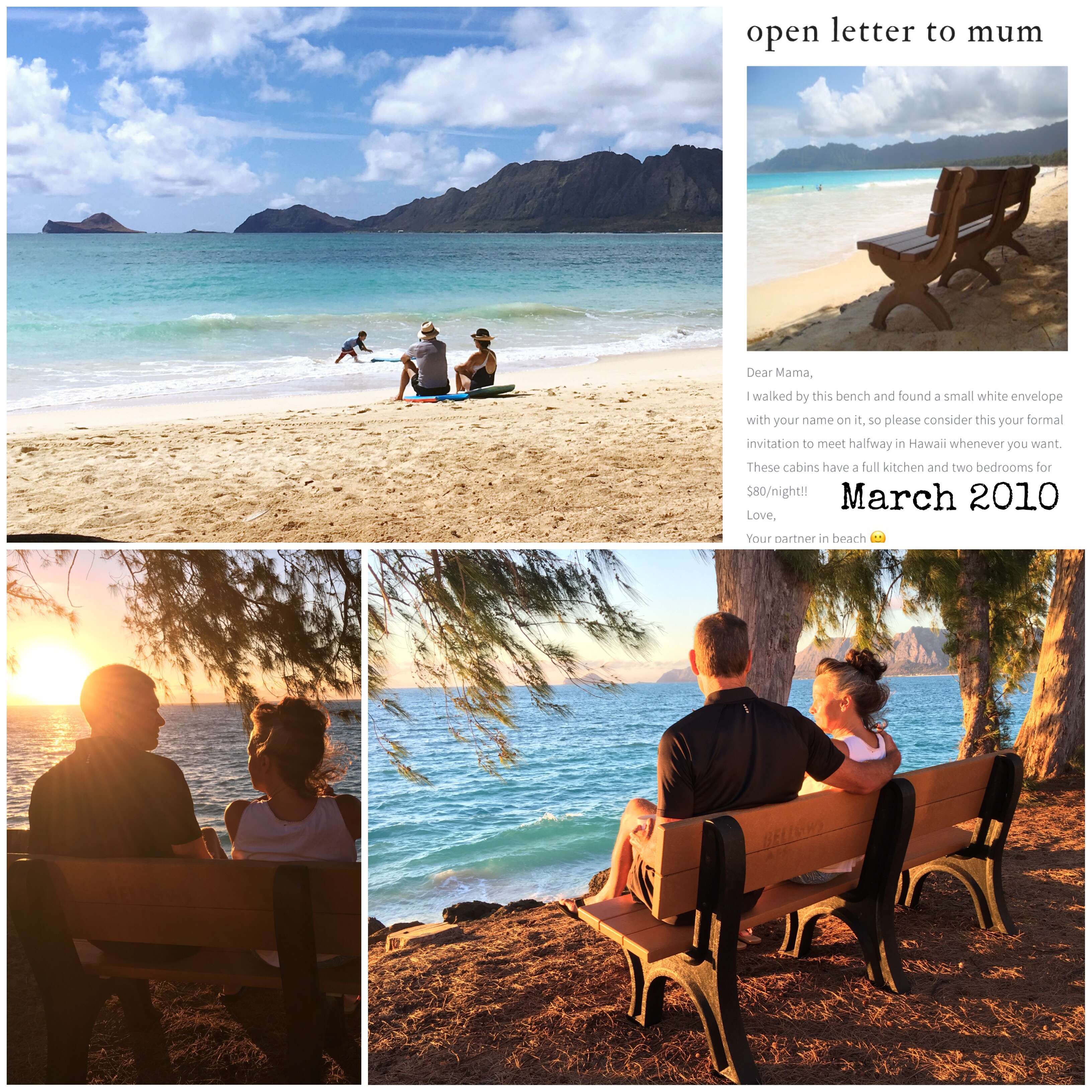 Dear Mari,
I'm delighted to accept your invitation and will meet you there at your earliest convenience. When can you get a reservation?
Love,
Mum
It may have taken seven years or so, but we did it: two nights at the Bellows cabins ($105/night)!
Coffee and sunrise, check!
Full entire day at the beach: check!
Simultaneous kid beach meltdowns: check!
Tot nap on the beach blanket under a towel: check!
Sandcastle: check!
Boogie board wipeout: check!
Everyone floating at the same time: check!
Tacos and sunset: check!
Three meals a day waterside: check!
Waving "hi, Dad!" to every single helicopter: check!
Root beer floats before dinner: check!
A very fun day—worth the wait!