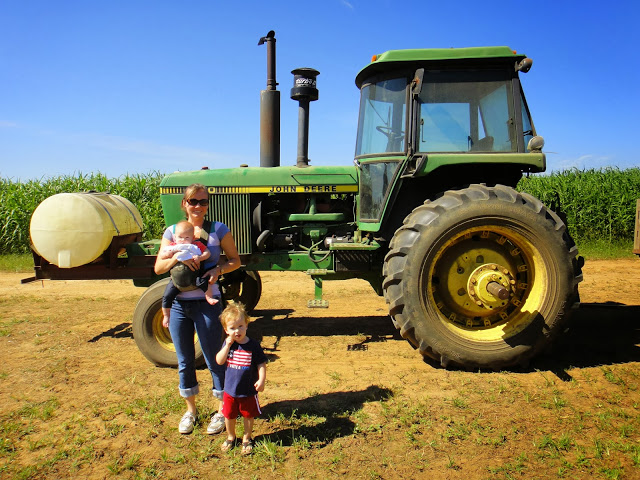 Hannah and I laughed about the high and low points of her visit on our way to the airport last week. We agreed the low point of the trip was the tractor ride on our visit to Holland Farm.
Han had commented on our previous visit to the corn box, "That looks fun! Is it close enough to do when we visit?" Yes! The boys climbed on tractors, pushed trucks through the corn kernels, tasted boiled peanuts, slurped down icees.
We were thinking it was about time to leave before they timed out, but we asked, "Do y'all want to go on a hayride?" "YEAH!" Both toddlers immediately ran over to the tractor and climbed onto the hay bales. We sat right behind the tractor for a toddler-friendly view. But as soon as the engine roared to life, both tots looked a little uneasy. What followed was an extremely dusty, diaper-loading, unending hayride. Really it was probably 15 minutes, but with three kids who had misjudged their ability to enjoy a hayride, it felt like forever. They whined the whole walk back to the car after that.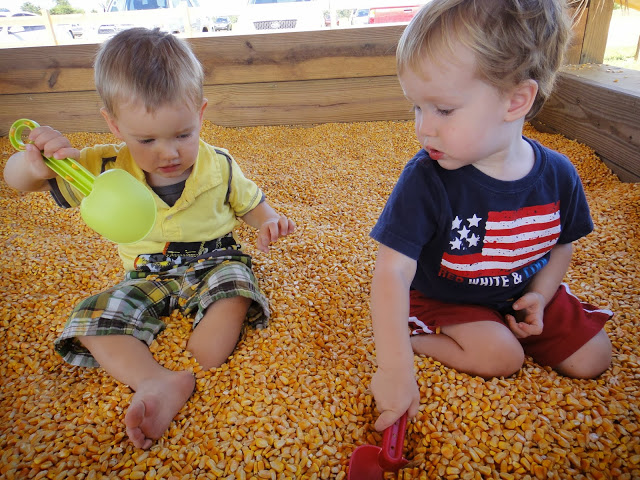 This part was awesome.
I used to think the 'go home alarm' meant we hadn't enjoyed the activity, but I finally figured out something obvious—it's just the alarm that means it was time to go five minutes ago, when everyone was calm and having fun.
To quote the AristoCats, "That sounds like the end, Napolean!"
"I'm the leader! I'll decide what it is! …it's the end."
Both of our favorite part of the visit was chatting and having coffee while the kids played happily together at home! That's why we felt no compunction to do more than one fall activity. Also, it was quite a production to get two two-year-olds and an infant into three carseats smushed into the backseat of the Picky Pelican. The tots were real troopers! After they left, Isaac pointed to the infant carseat and said, "Baby! Ezekiel? Where is he?"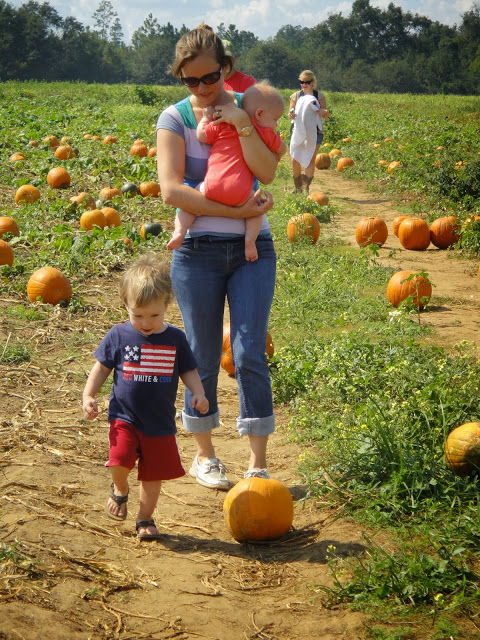 I love this picture!!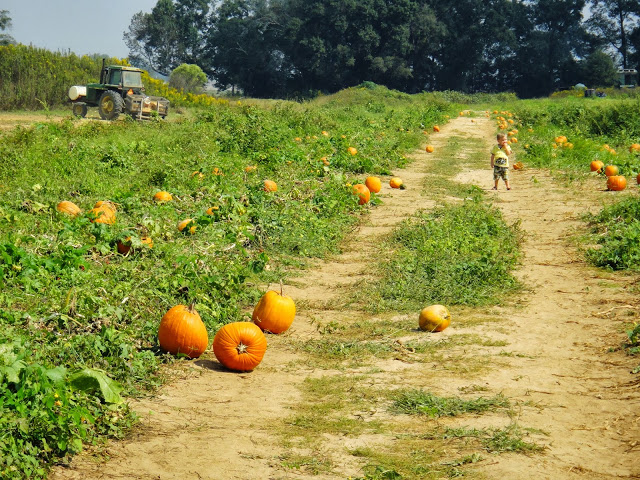 Isaac and Ezekiel are so alike—they're only six weeks apart—yet their personalities are very different. Isaac is more independent, Ezekiel is more relational. I love watching them interact, and seeing Isaac learn from his cousin, and seeing them grow in this lifelong friendship already!!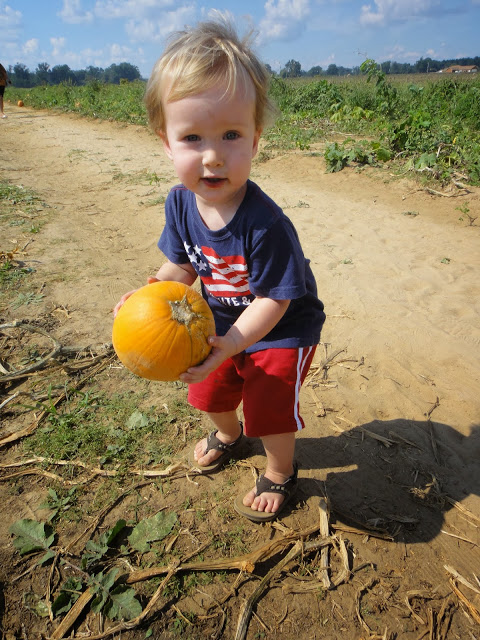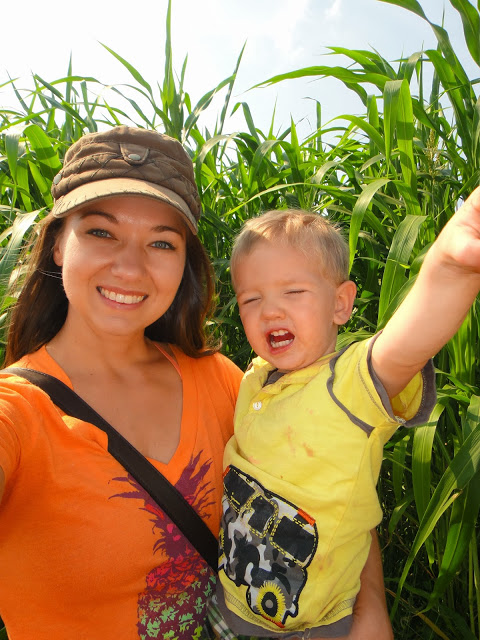 Can you tell this was the end?