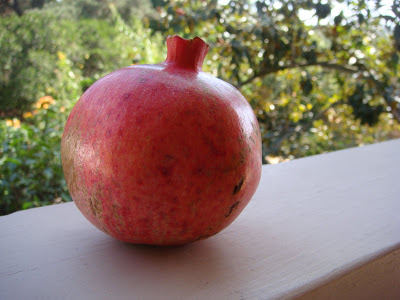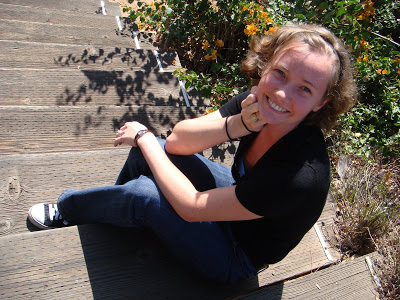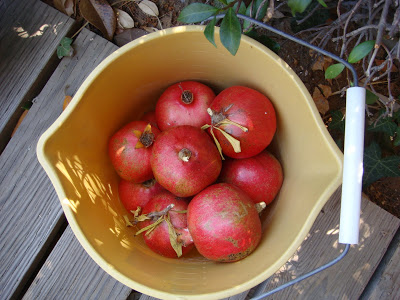 My mom can't walk past this part of my grandparents' house without shuddering because Simon leaned backwards while laughing at a joke and toppled through it when he was five, I was three, Hannie was a newborn and Luke was seven. I was standing right next to him and remember looking down at the cement 10-ish feet below while my dad raced down and crouched next to him. My mom was out with her mom at the time and came back to chaos. Ah, memories. Luke remembers touching Simon's head and it being squishy. Simon remembers crying because Luke was poking his brain. Simon forever wins the Most Wounded Kid Award in our immediate family for cracking his skull ear to ear. Nice work, Simon!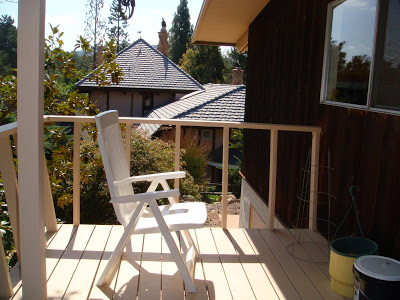 Hannie picked a pomegranate to take back to Texas for her husband, Justin. Someone also picked that whole bucket of pomegranates. In the 60s my grandparents built this beautiful, light-filled home and planted a bunch of fruit trees, including something called a strawberry tree that produced these sweet but not juicy berries that we all ate.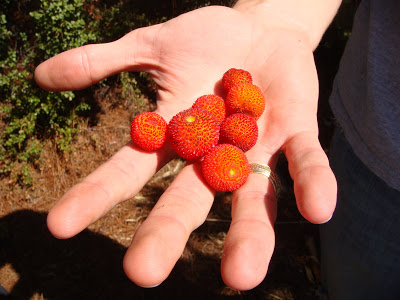 Then my parents wanted to line up according to height like we used to on family camping trips or whenever we'd have to do a line up. Back then height order and age order were the same. Anywho, these are the things we do when there aren't any nieces and nephews around to entertain us…or require entertaining…or whatever.