Poor Isaac had two weeks of spring break right when Eloise was at her sickest. One morning it seemed she was better (the day before her highest nighttime fever spike) so I snuggly-packed her and we went to the botanical gardens.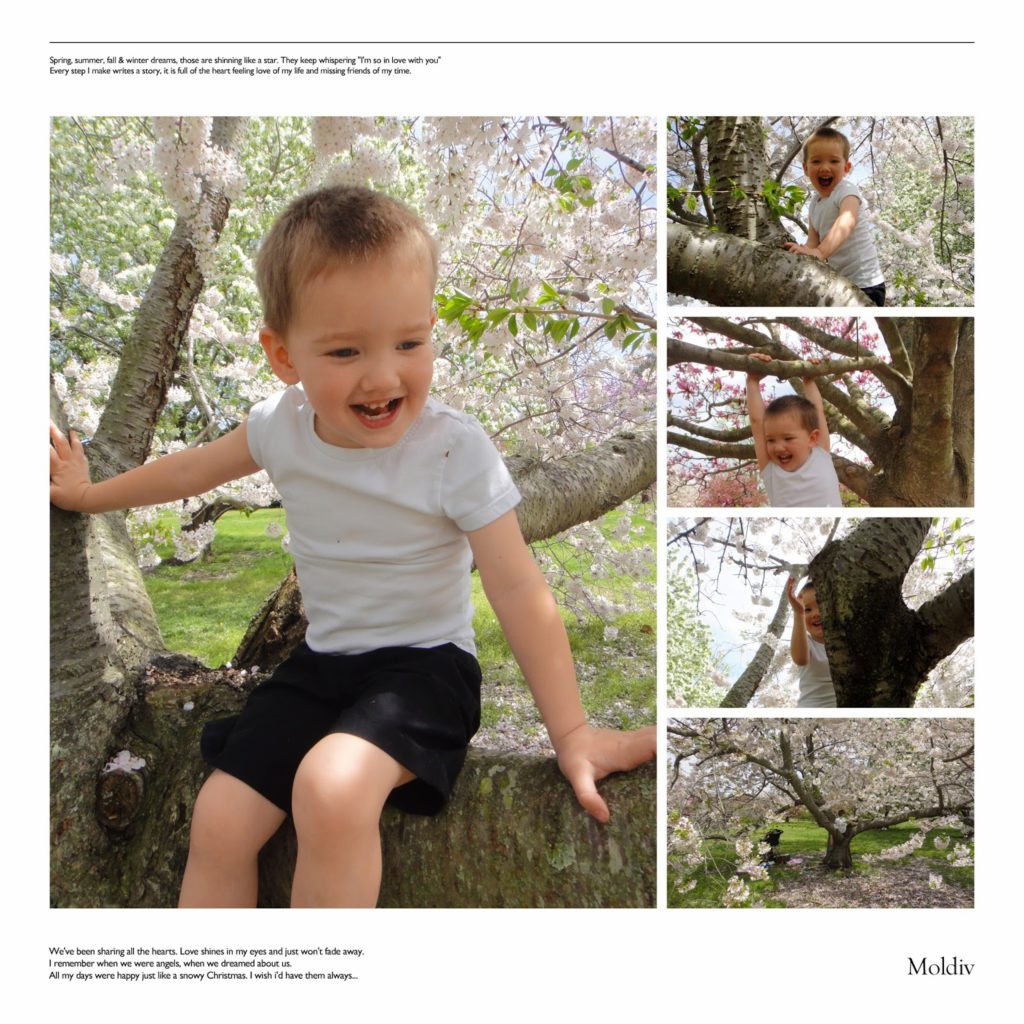 She slept peacefully, albeit warmly, while Isaac and I ate lunch, kicked a soccer ball, took pictures, and climbed trees in the flowering tree arboretum. Crabapple blossoms, I discovered, smell wonderful.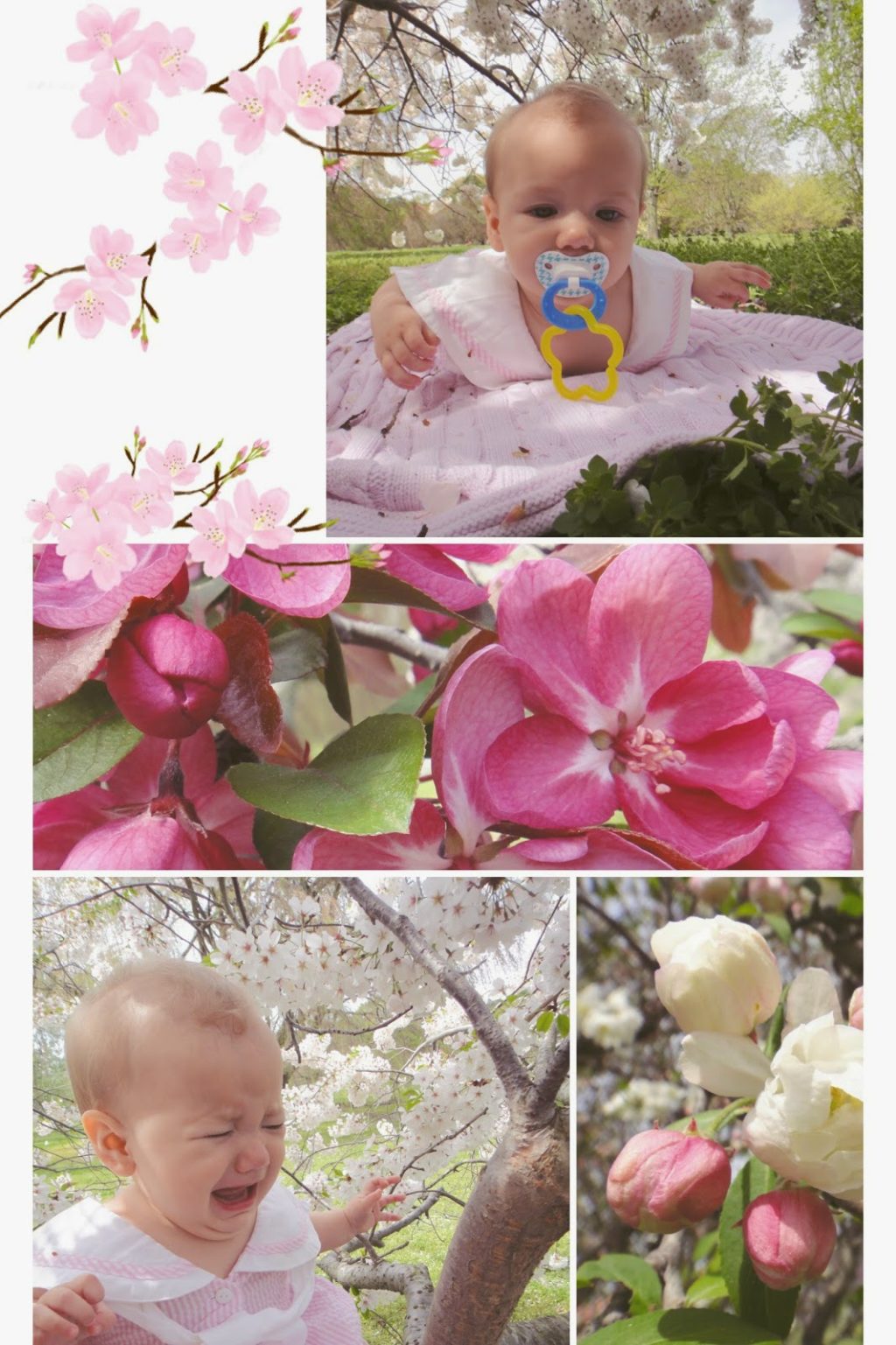 The Crabapple of my Eye!
I helped Eloise settle into her nap by walking in circles around the Yoshino Cherry in which Isaac had found a peaceful spot to eat an apple.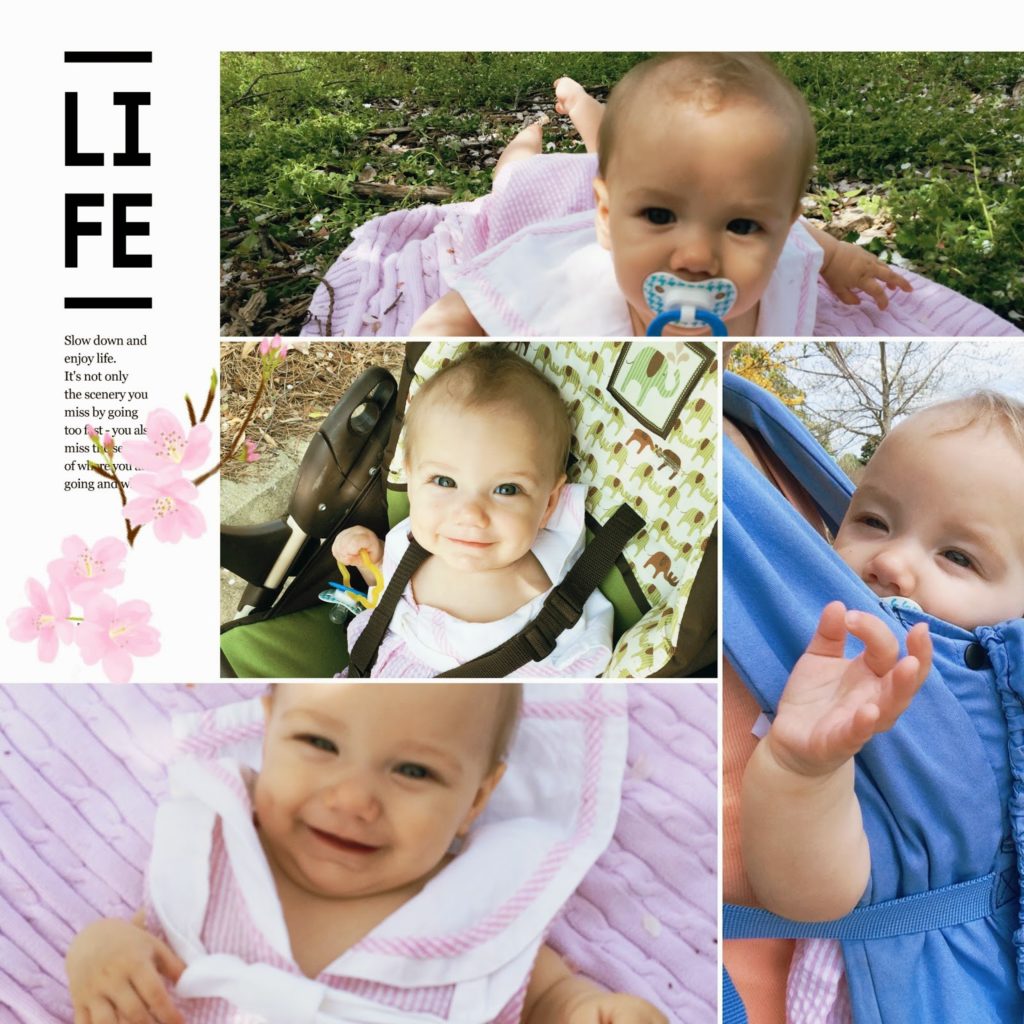 It was like being in the center of an atom. Petals floated down as bees and other buzzers zig-zagged all around, like the whole tree was suspended in time and space.
A peaceful, bright spot in an otherwise trying week. It was even warm enough for isaac to run through the splash pad on our way out!