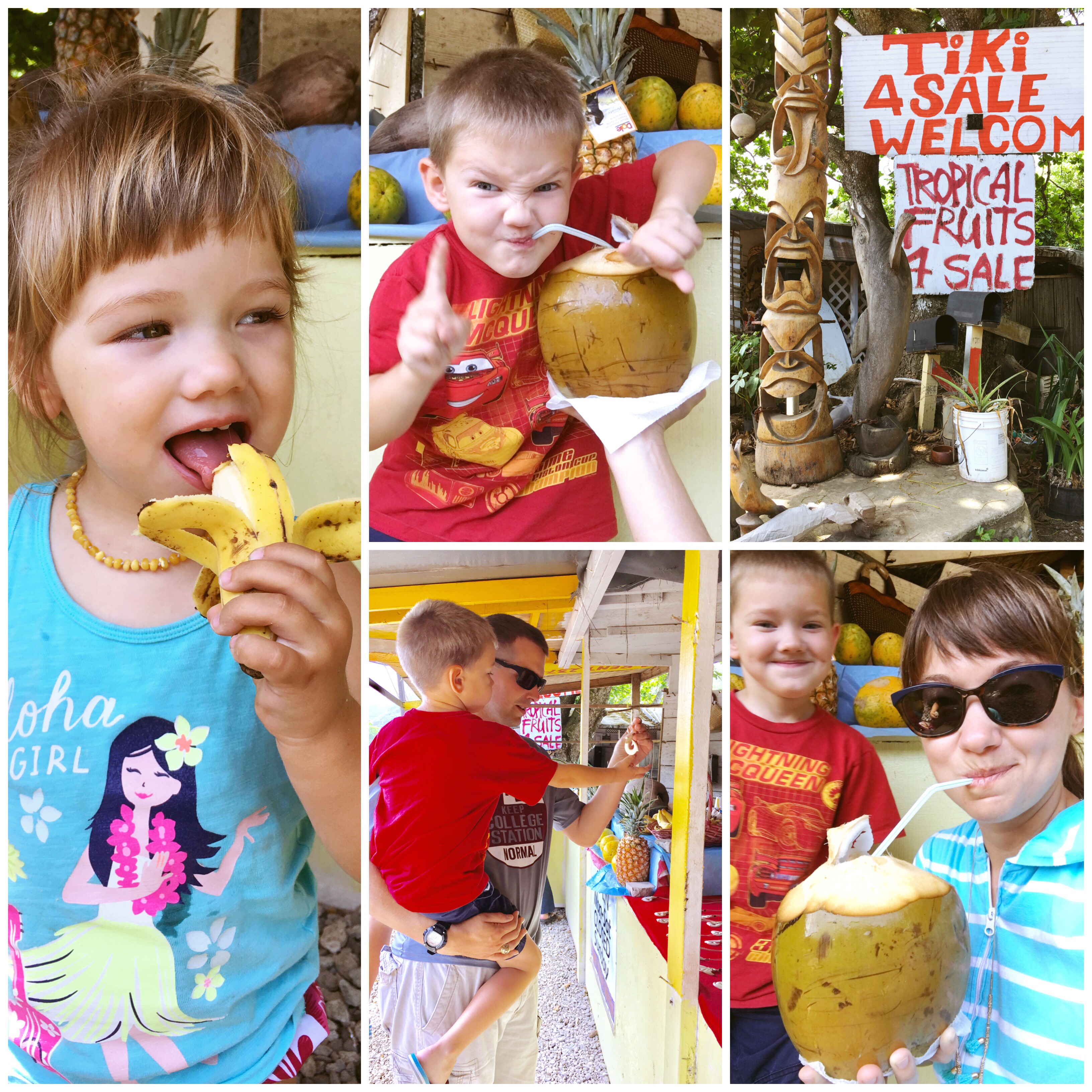 Tokyo's PPAP Cafe came and went months ago, but that did not deter my kids from dancing and singing "pen pineapple apple pen" all the way up the Northern Shore yesterday.
Chris pulled over when we saw a sign for coconuts. Oh YES, I am that kind of tourist! Scattered across the counter between pineapples and woven palm hats sat tiny, ripe, much-lauded but yet untasted apple bananas. The woman who'd hacked open our coconuts smiled at the kids and handed one to each of them.
As promised, they were delicious. ("The way bananas should taste," —Grandma) And somehow it morphed their song into "pen apple banana pen" for the whole ride home!