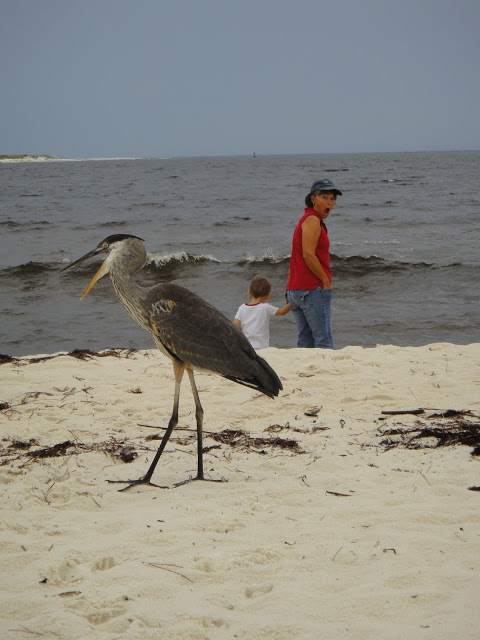 Mutual surprise!
We rented a cabin at Naval Air Station Pensacola when my parents visited a few weeks ago. We rode our bikes all over, endured baby tantrums, observed many shore birds, explored, drank coffee on the deck, and were awoken in the middle of the night by baby hands squeezing our faces and exclaiming, "MAMA!" The last thing is why we left an evening early.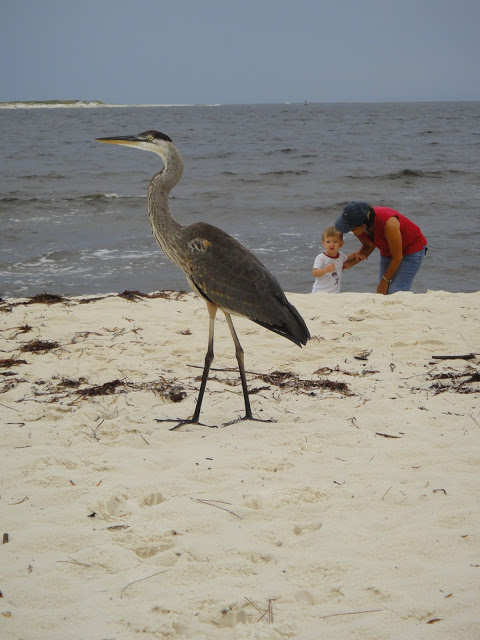 Sizing each other up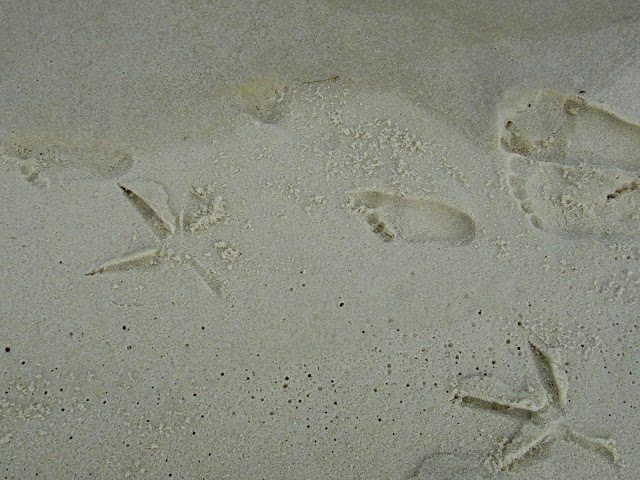 They were the same size.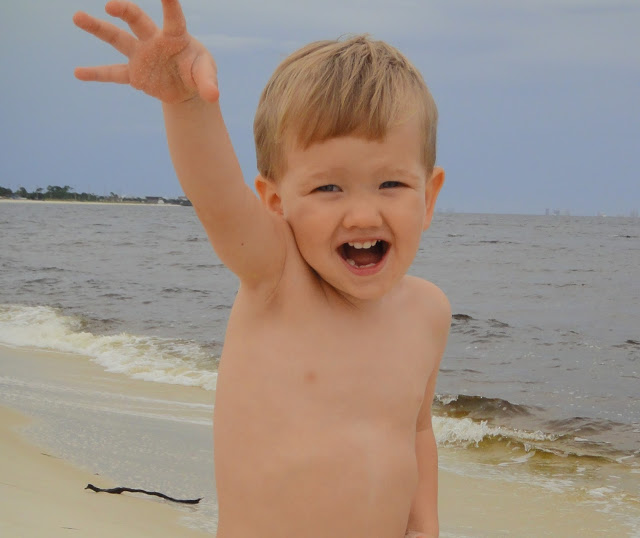 Fortunately, this one's Mama learned to protect her young from cranky shore birds after this spring's picky pelican.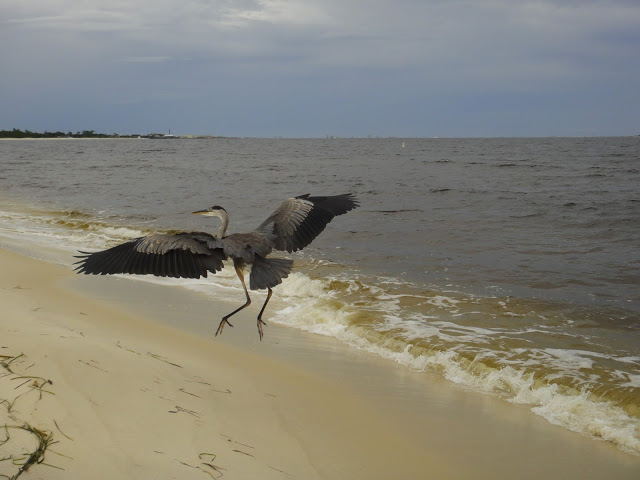 So this one flew away to its mate.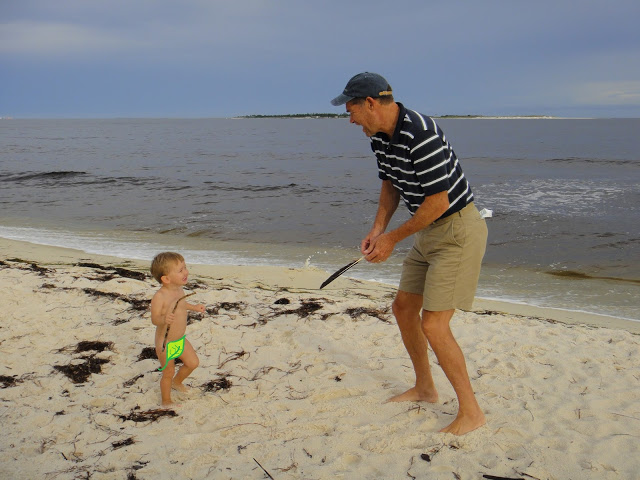 Captain Goodbaby was fully clothed when we headed down to the "No Swimming" beach. "Please? PLEASE???" he kept asking, pulling off his clothes. Then he enjoyed marking Pensacola Pass as his territory, throwing sand into the waves, driftwood/feather sword fighting with Pa, chasing those herons that are taller than him, and getting swung around.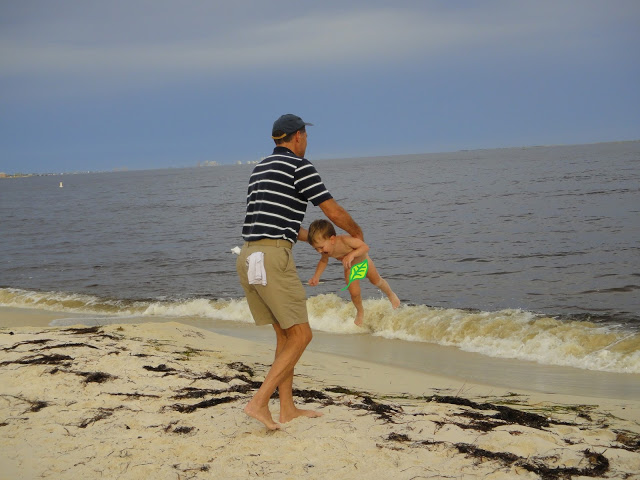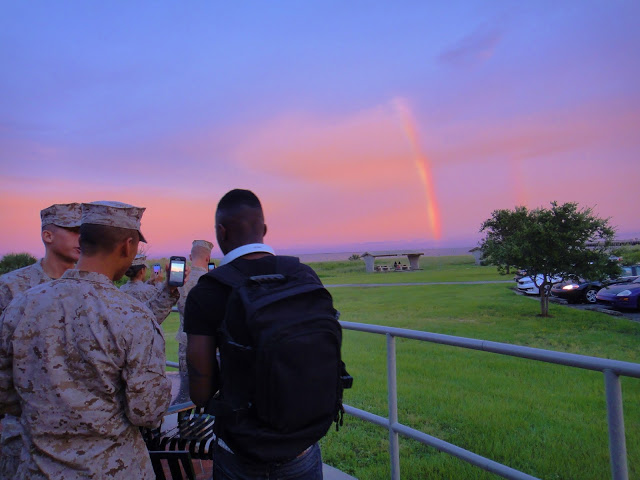 We had A&W on the All Hands porch. "Dude, look," said one guy. "I've never seen a rainbow," said another.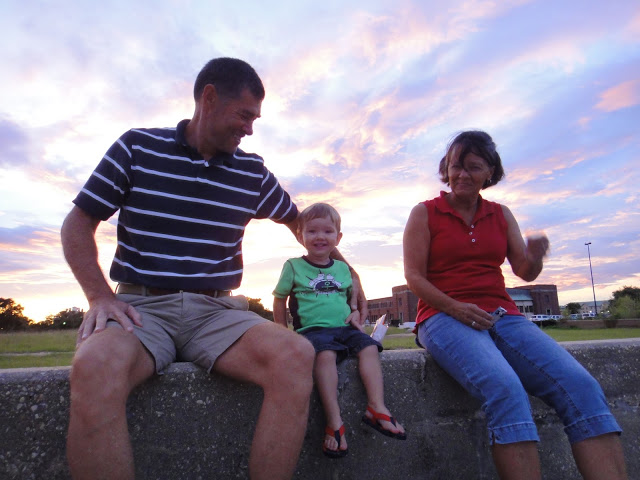 After dinner entertainment: rainbows, birds, sunset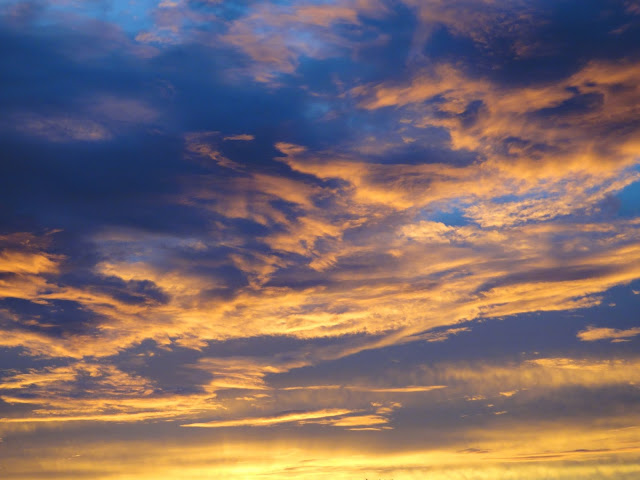 It was rain-ish all day
Worth it!