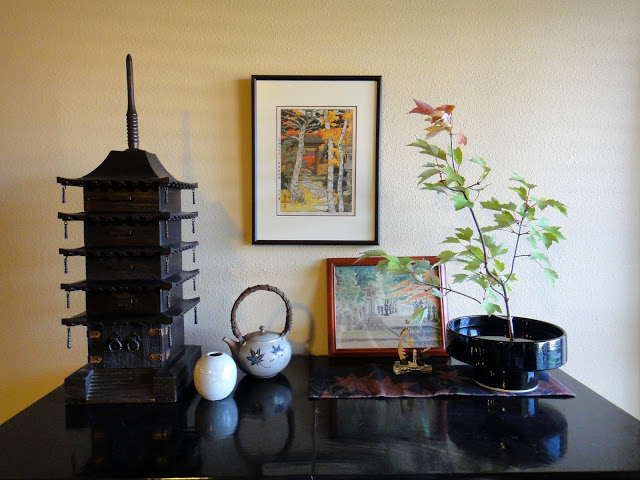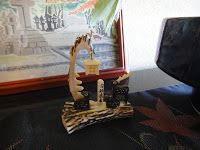 The Good Captain decided to stop screaming every time we get in the car at the same time the heat relaxed. This has made for some extremely pleasant weeks. I think I mentioned our new (to us) bike that my parents found at Goodwill, fixed up, then attached a baby seat. Isaac LOVES cruising. It's so fun.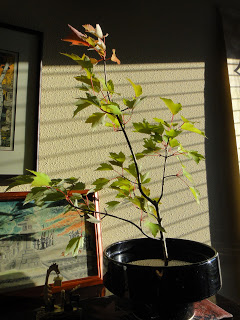 All the fall magazines advise "bringing in the outdoors." With that in mind, our bike rides are kind of like biking through a big, breezy, outdoor mall where everything is free except the stuff in our neighbors' yards. A tree branch from the Target parking lot. A bowl of pecans we collected at church. Dried cotton balls in a basket. Soaring stalks of pampas grass that remind me of a place in Hakone, Japan, and also a little of sea oats and the beach. I erected a couple of dead cherry trees in our living room (thanks, Kristin!). The empty branches against the wall were elegant and quite pretty, but the Goodbaby could not resist pulling it over onto the couch, and later, into a wooden screen, which collapsed and nearly squished him. So the trees were banished to the garage.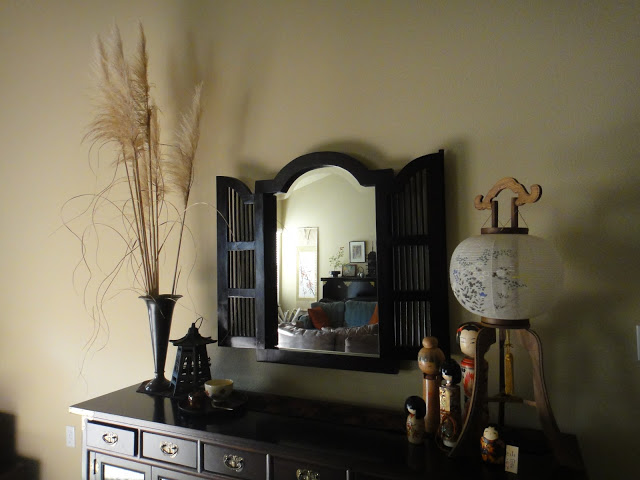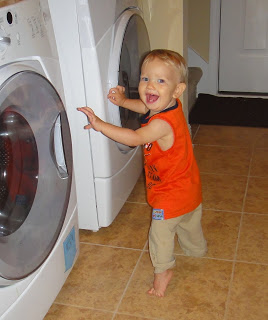 My helper.
Isaac is not walking yet, but pushes everything around: coffee canisters, his dump truck, Yoshi the Walker, chairs, the step stool, laundry baskets. A few times he pushed down on the basket, causing it to flip and trap him under it, which absolutely cracks me up. A baby trap! I'll take another, please. The Goodbaby was less amused.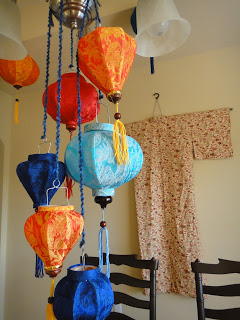 Chris made me take down the birthday lanterns.
October in Pace brought fire ants to our backyard, so today we are waging WAR! Pouring boiling water onto the anthill and watching all the poached ant eggs float up is so gross. And so satisfying. Notice to ants: You are not welcome here. Aunts: you still are.
In other news, Chris' car is taking a vacation, so the Goodbaby and I are limited to biking distance from the house. Good thing we'd hired a babysitter last night so I could go pick him up from the shop. We eventually made it to dinner to see a bunch of Warlords we hadn't seen in forever. That was fun. Captain Goodbaby developed a bit of a cold and is hoarse and squeaky. Sad and cute. Maybe we'll bike around and do some foraging.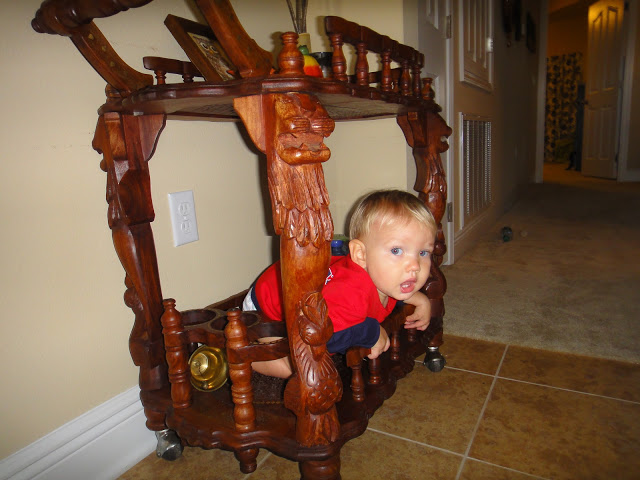 What? I like it here.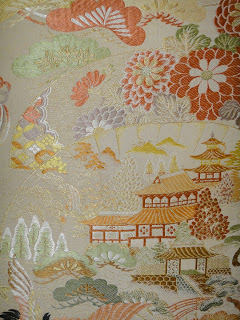 Dining room obi for fall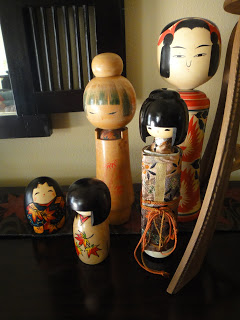 Kokeshi dolls of autumn.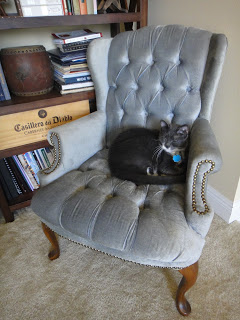 Mouse tests the new chair.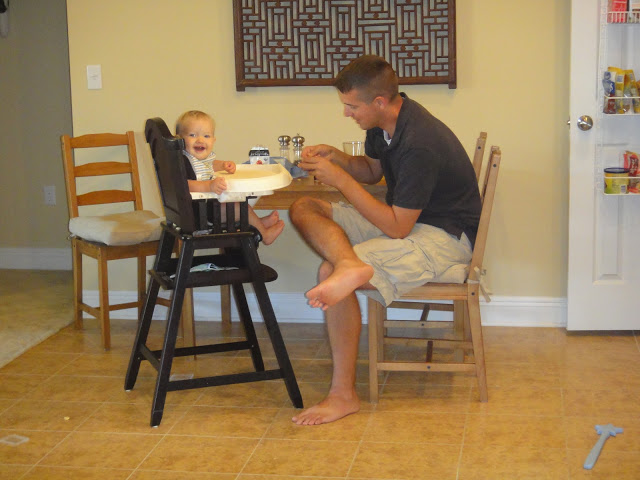 dinner with Dad!
Explore new worlds: Read!
Bonk. So sad.