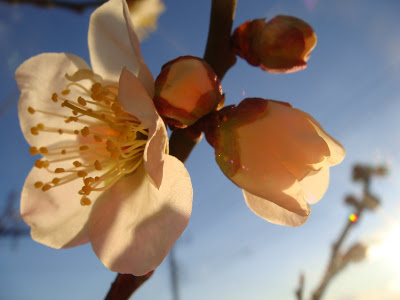 Ume blossoms (Asian plum) celebrate the coldest month of the year. "Don't worry!" they bob their little heads. "It won't be cold forever!" Surprise! Ume blossoms symbolize hope, elegance, grace and the coming of spring.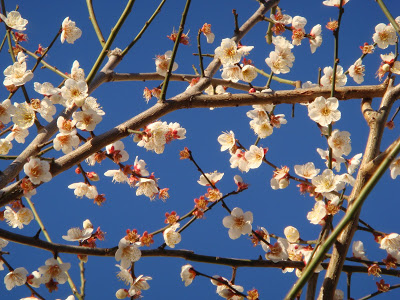 "In spring apricot blossoms bloom first.
I was looking for the blooming alone in twilight."
–Yamanoueno Okura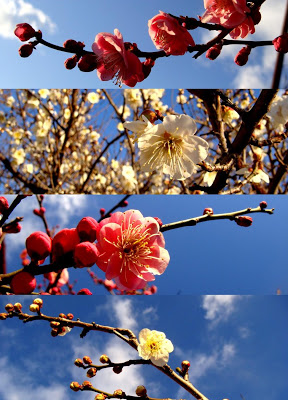 Japanese envoys to China were captivated by the lovely ume blossoms and imported them to Japan to dazzle Japanese nobles. It worked! Ume blossoms were even more popular than cherry blossoms during the Nara period (8th century) until the Heian period (794-1185), when cherry blossom fervor took hold (and continues to this day).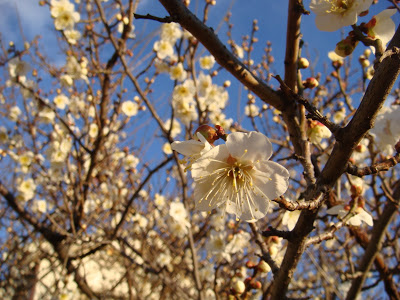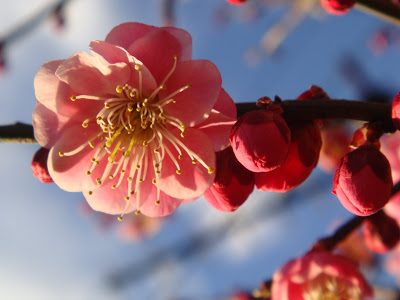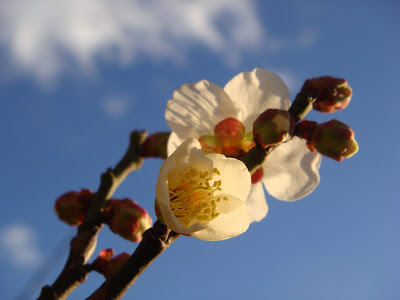 In Japan they are a protective charm against evil, while the Vietnamese use the word "mai" for ume and as a compliment; 'she's slender as a plum tree' is calling a girl very beautiful. In China the plum blossom is one of three friends of winter along with pine and bamboo, and their resistance to snow is a symbol of resilience and perseverance in adversity…also: revolution.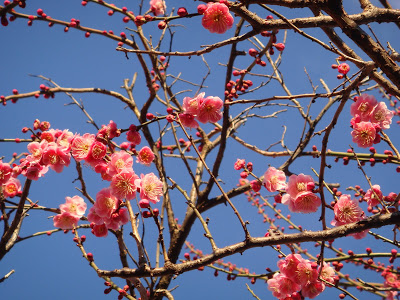 Anywho, last year I didn't really know or see much about plum blossoms. This year I feel like I'm seeing winter and Japan through new eyes. There are plum blossom festivals all over, and supposedly the trees blossom for a month and a half or so instead of the paltry week-ish we get from cherry blossoms. I am all about anything that encourages us through the winter.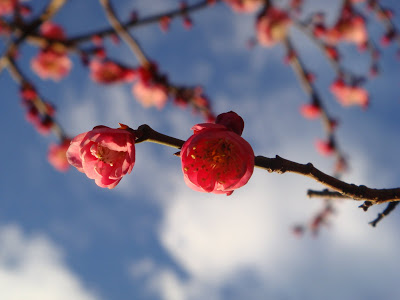 But these blooms are from no festival. I found all of them within a couple blocks of my house. I've been counting plum trees every time I walk to the train station lately; I thought there were about five. Then today I found a whole patch of them (the white ones) AND a pond, mermaid statue and path lined with nearly a dozen plum trees all starting to blossom less than 100 yards from my house. How did I not know about this?! So excited!