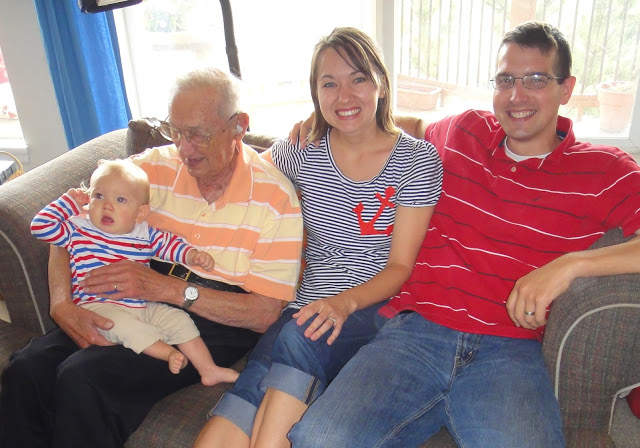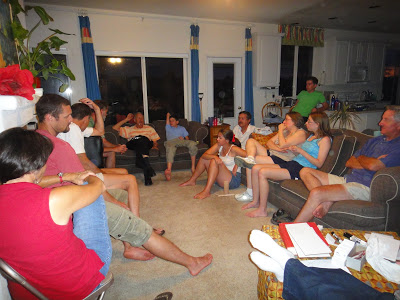 "Cigarettes, whiskey and wild wild women, They'll drive you crazy, They'll drive you insane."
Aunt Jill came up with a great game where we drew questions about Grandfather's life and had to guess the answers. The above song was sung at Grandfather and Grannie Annie on their honeymoon in Canada.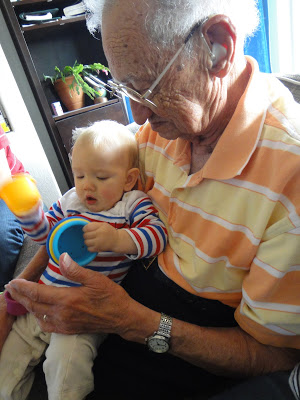 Great-Grandson, Captain Goodbaby






Other trivia included:

Q: What appliance did Grandfather's family buy to celebrate getting electricity in their home when he was two?
A: The toaster he still has.
Q: Who or what was Hurdy Gurdy?
A: Grandfather's pet chicken.
Q: What did Grandfather and his friends do in the Army during WWII?
A: Drew out the physics of the bullets' trajectories on the side of the guns.
Q: What did Grandfather receive for his 6th or 7th birthday, and what did he do with it?
A: A rifle to shoot squirrels for dinner.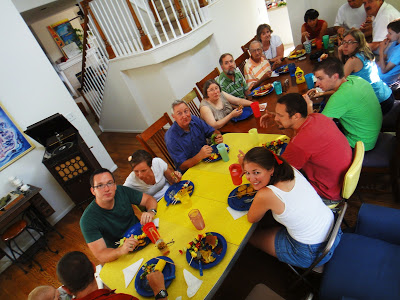 Everyone took turns making dinner.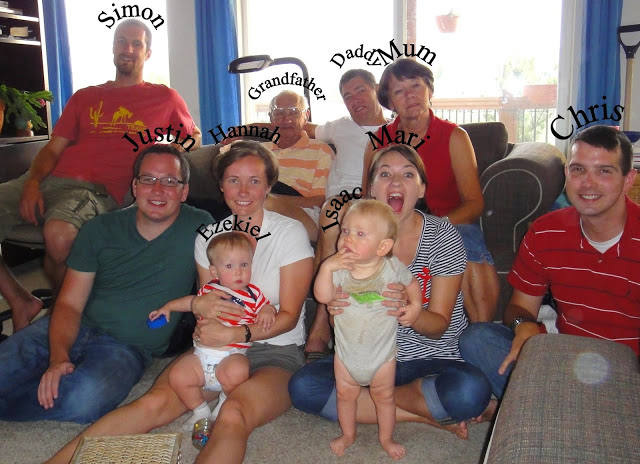 The names over our heads might qualify us for Awkward Family Photos. Oops.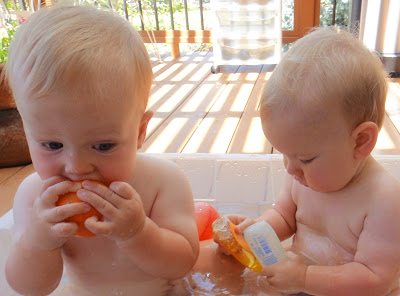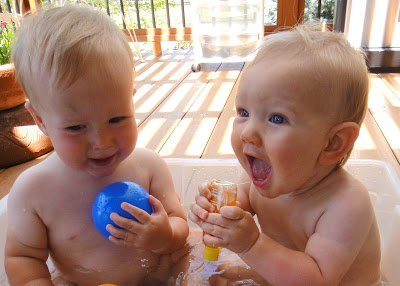 We had a really nice time. I thought Isaac might be inspired to mobility thanks to his zippy cousin Ezekiel; he was not.
Speaking of precious cousins born just six weeks apart, what could be cuter than watching them play together? …maybe having them take a bath in a bucket together?? Aaaaaaaaaaawwwwww!!






Powerfully cute. The whole weekend they shared the toy basket, gently (and occasionally not-so-gently) mauled each other's faces, sat on each other's feet, and generally delighted their parents. As ever.


Isaac was so entertained the whole time. As hard as it was to have Isaac out of his nursery and routine, as soon as we got home I started missing everyone. Happy 90th birthday, Grandfather! Thanks for bringing us all together again.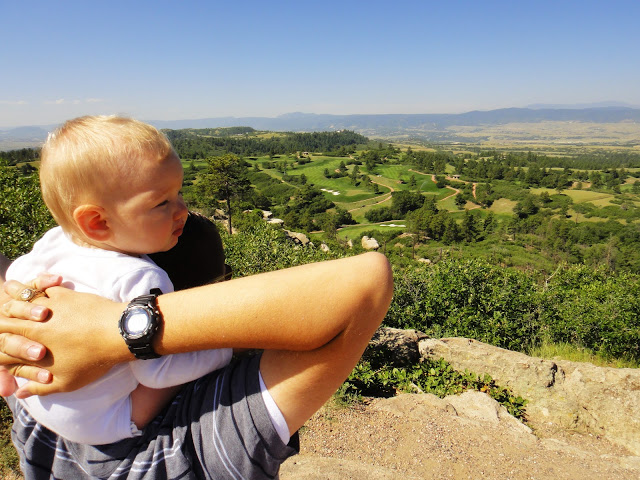 Captain Goodbaby surveys his domain.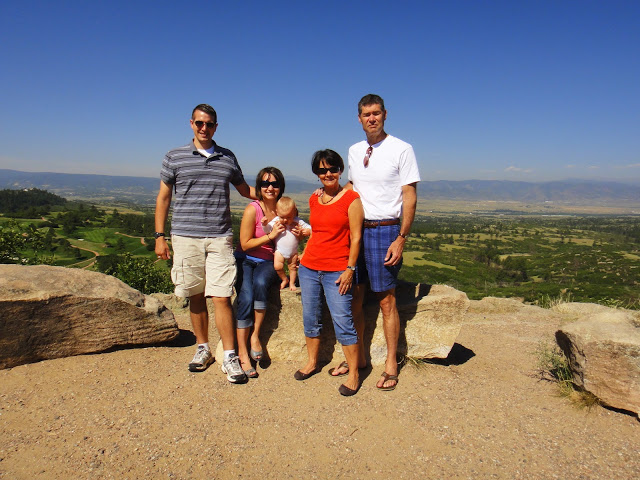 Daddy disapproves of saying goodbye to Colorado and the fam.