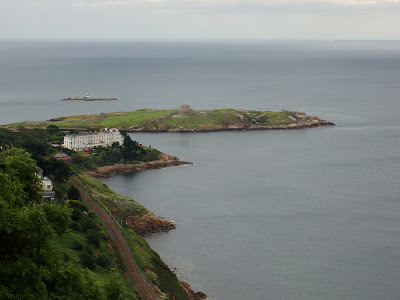 A couple weeks ago my friend Kristin and I watched the indie hit musical Once which got rave reviews on NPR a few summers ago. I found it at the library and rented it. The music was nice; the plot was ridiculous and boring. Anywho, in this one scene the guy gets the girl to skip work and hop on the back of his motorcycle for the day.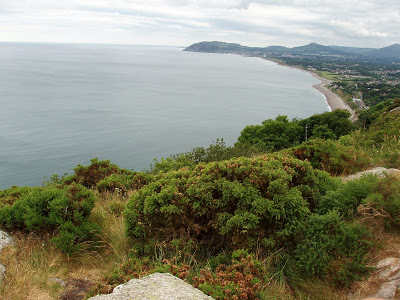 Kristin and I couldn't figure out where the movie was set. I thought I remembered it was in Ireland from the review I heard years ago, and at one point I thought, "That gate looks sort of like the entrance to that park Chris and I went to on that Sunday afternoon…but also kind of like the Village in NYC." But then the motorcycle ride terminates on top of a hill and I paused it and said, "Wait a minute!" I ran upstairs and got my computer and pulled up the top picture from my and Chris' honeymoon in Dalkey, Ireland. IDENTICAL to the shot in the film! Killiney Hill was just minutes from where we stayed in the Fitzgerald Castle.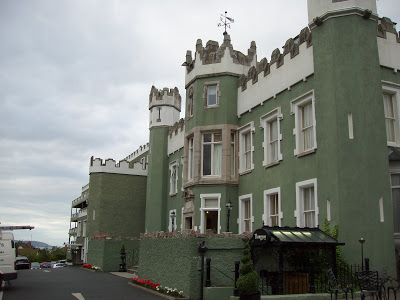 The woods on Killiney Hill were completely green—green leaves, green moss on the ground, green lichens on the trees. Leprechauns and various little green men suddenly made sense!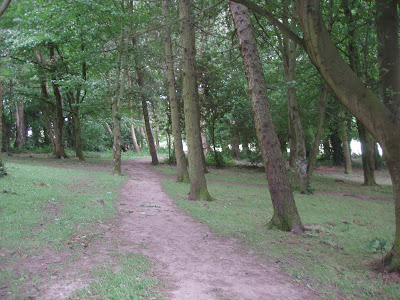 So we pulled our best Leprechaun faces!