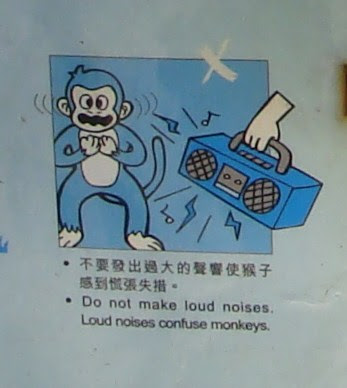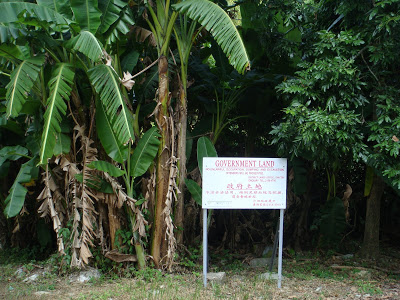 Don't be alarmed by all these commanding signs shouting, "GOVERNMENT LAND—NO OCCUPATION" and anti-monkey feeding signs.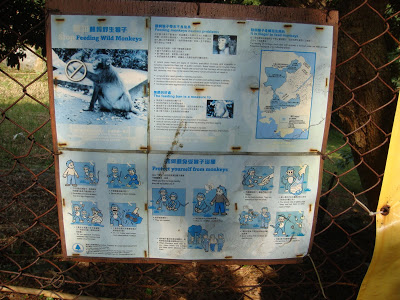 Chris and I were hiking up a million stairs to the 10,000 Buddhas monastery when we came across some monkey business. Note: tragically no actual monkeys were spotted in Hong Kong.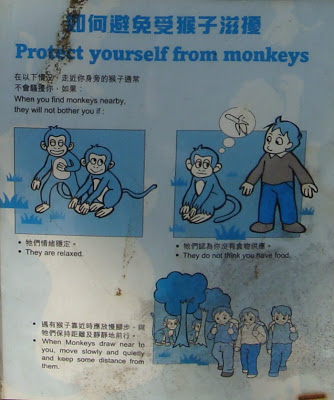 No worries, we will know what to do should that fearsome event occur. "Protect yourself from monkeys. When you find monkeys nearby, they will not bother you if: They are relaxed. They do not think you have food. When Monkeys draw near to you, move slowly and quietly and keep some distance from them."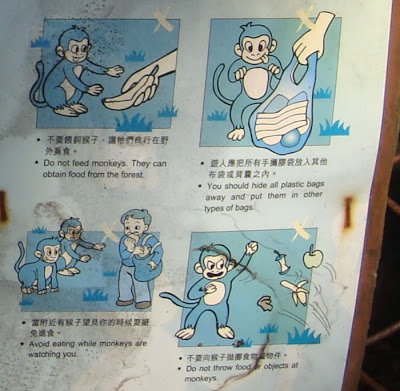 But if you keep some distance, how will you sit the little monkeys down on a leather couch and determine whether they are relaxed, much less discover what it may think about the state of your food possession? These signs are far less threatening than the pointy-teethed warning signs on top of Gibraltar. Who could be afraid of cartoon monkeys?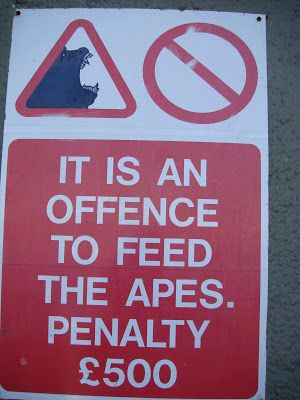 Gibraltar is where this monkey grabbed my boot, causing me to make a loud noise (a no-no, says the Hong Kong sign).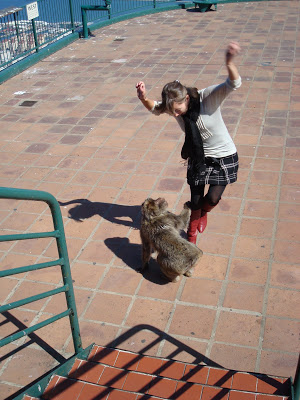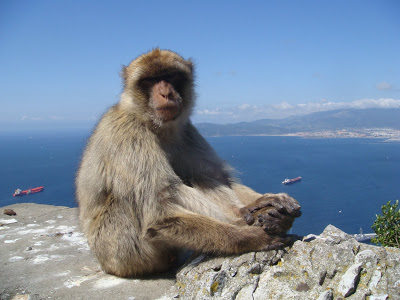 So maybe if you see some monkeys it would be helpful to ask for their little monkey passports to determine whether to employ the advice of the Gibraltar warning or the so cuuuuute Chinese warning. If you see cartoon monkeys…well…head ALL warnings. Or just run away. Slowly…and quietly.