Proverbs 31 Cake
I'm sampling—ah…I mean…checking—the buttercream cake icing when it sings through my brain like color in the "Wizard of Oz:"


Her children arise and call her blessed;
her husband also, and he praises her:
'Many women do noble things,
but you surpass them all.' (Proverbs 31:28-29)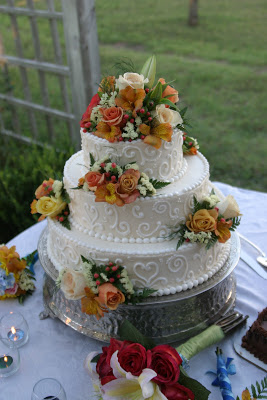 The Wedding Cake
It's that good. I put those verses in my mom's mother's day card one year, which made me think, wow, this cake would be an excellent present for my mom on Mother's Day. It's butter in the form of praise and adoration! But what if someone didn't have a good relationship with her mom? Dismissive head shake. Even more reason to make her this cake: 1. She eats the cake. She loves it. She must begrudge the cake (= you) praise. 2. She eats the cake. She hates it (unlikely). You still get the passive aggressive satisfaction of having loaded her up with a diet-wrecking pound of butter. 3. She refuses your love and will not touch the cake. Now here you are, all alone, with the tastiest cake in the world all to yourself. Down those sorrows. Now go for a jog or something, and either the mythical runner's high that people talk about will help you feel better, or all that butter will cause an early heart attack, at which point your problems will be over. Win-win-win-win-win. There is no downside to this cake. Unless you don't like butter. If that applies to you, stop reading my blog.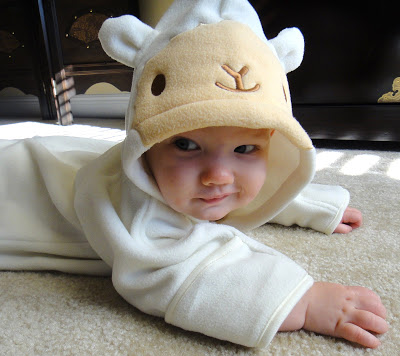 We think ewe'll like this cake.
I have goals that conflict: I am trying to lose the last few pregnancy pounds. I'm also in pursuit of our wedding cake recipe, which was the best cake, even on our first anniversary. It continued to be the best three years ago when our cake lady tragically lost her husband and stopped making cakes, but made one last one for us. I put my new mixer to use on this adaptation of White-on-White Buttermilk Cake with Jack Daniel's Buttercream from Rebecca Rather's "The Pastry Queen, royally good recipes from the Texas Hill Country's Rather Sweet Bakery and Cafe." Could it be The Cake? No; this cake is more dense and buttery, but at least we got Proverbs 31 Cake out of the attempt. Looks like I'll have to keep caking.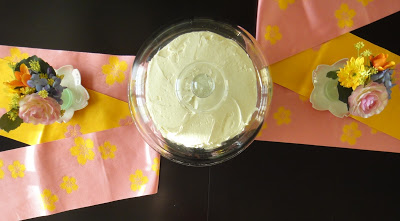 Proverbs 31 Cake
Proverbs 31 Cake
Beat 2.5 sticks of softened butter with 1.75 cups of sugar. Stir in two egg whites (save the yolks for the icing) and a generous splash of cream sherry. Add 2.33 cups of flour, .24 teaspoon baking soda, .5 teaspoon baking powder. Beat in one cup of coconut Greek yogurt and three tablespoons coconut milk (the stuff in the carton next to the almond and soy milk). Pour into two 9-inch cake pans and bake at 350 for 30 minutes. When cooled, glue them together with generous dollops of icing.
Cream Sherry Icing: Whisk those two yolks and two more eggs on high. Sort of boil a cup of sugar in .25 cup water, then pour slowly into eggs while still stirring. Add another generous splash of cream sherry, then stir in five half-sticks of butter, one at a time. Let it whisk until it's nice and thick. I could smell the icing all over the house. Yuuuuuuuuuuum. This makes more than enough to cover and decorate the cake, which makes it fun instead of having to worry about covering bare spots. Bon appetite!