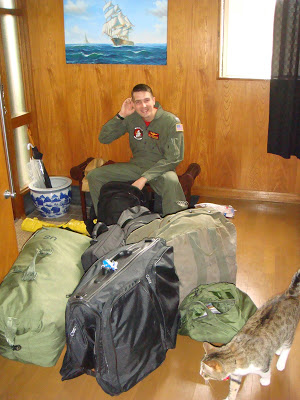 I hate it when people blog, "I'm so sorry I haven't written lately…." This line is overused. It's the same dull line that begins 80% of diary entries and 100% of letters to pen pals. Yeah yeah yeah. Obviously when people don't blog it's because they're busy, or can't talk about whatever they're busy doing. Like deployment schedules.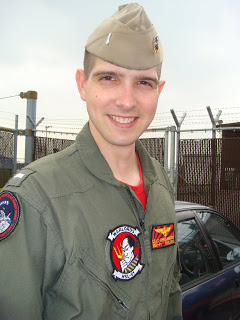 Directly following my last post Chris came home and said, "Soooooooo, I'm deploying in a week. For ever." And just like that all the plans we made for warm weather (which in theory should arrive any day now) were downsized from a party of two to one, and instead of coming home overworked and burnt out at 9 p.m. every night…well, he won't.
Here's another thing people say that makes me cringe: "Welcome to the Navy!" This phrase usually comes after a statement like, "I haven't seen Chris lately. He's had to work full or partial Saturdays every weekend plus Memorial Day since we got back from the wedding and he's leaving for good Tuesday." [insert insensitive phrase here]. This annoys me for several reasons:
1. Fellow military wives should empathize. It's easy. Just a simple, "Yeah, that sucks," will suffice. "Welcome to the Navy," says, "who cares? my situation is just as bad so I don't care how you feel. Get used to the fuzzy end of the lollipop!" Badly done!
2. I'm not in the Navy! In fact, I broke up with Chris multiple times while we were dating because I didn't want to deal with crappy deployment schedules. When I was a reporter right after college I asked this lady at church who was pretty, married to a pilot and had two cute sons if she had any advice. She looked away and said, "Marriage is hard enough. The military just makes it harder," and walked away! I thought about that and tried to end it with Chris and was miserable. "Well, I'm miserable without him, so I might as well be with him and risk the miserable deployments," I thought, and said yes.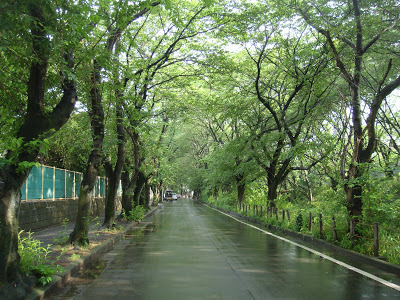 Now I sound like a whiner. Deployments aren't all misery of course—lots of girl time, touring places and watching movies Chris would never be interested in, lots more traveling, port calls, not cooking…and therefore losing weight because there's nothing to eat, etc. are obvious benefits. But right before a deployment, right before he leaves…pure misery. I'm not sure why that's so much worse than him actually being gone. And it's better being warm this time instead of having the hot water heater break the week it snows like last time.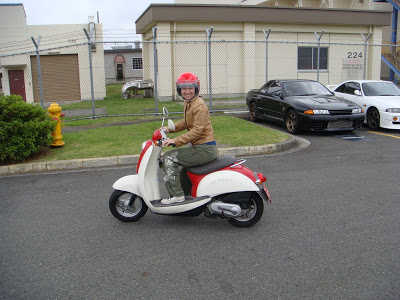 In other news, the first Bon Odori dance practice was held this morning, where a bunch of gaijin got to practice moves with Japanese ladies for the traditional festival dances we'll be performing in costume over the summer. Apparently a few city governments specifically invited the Japanese Self Defense Corps wives and the American Navy wives—united in dance—to perform, a great honor. After that I rode my scooter all around, racking up the kilometers I need to get my permanent license in just a few weeks!!