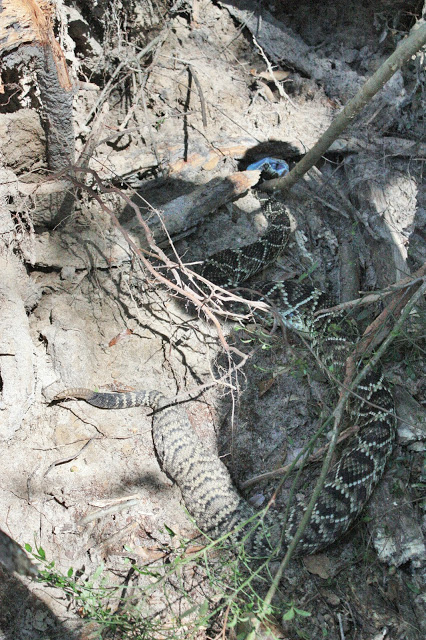 This seemed big to us. He rattled, hissed, oozed amber venom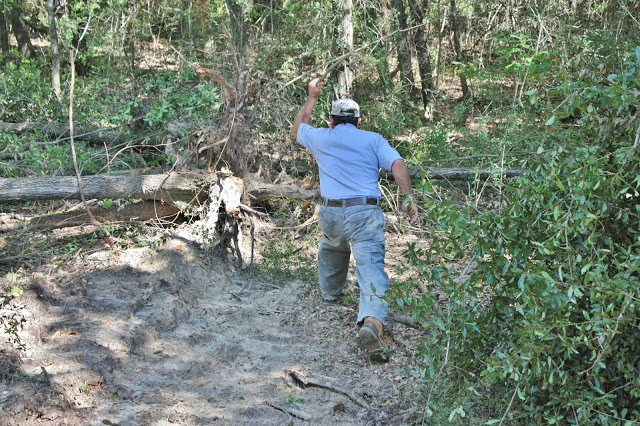 Hi-yah! Hayride Hero attacks the big rattlesnake!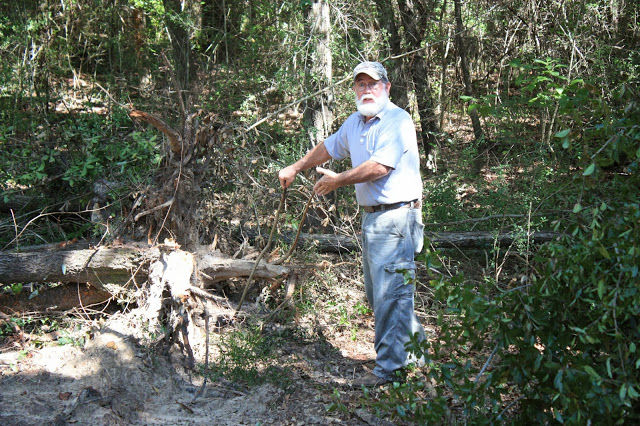 "Y'all want to come look?" (of course)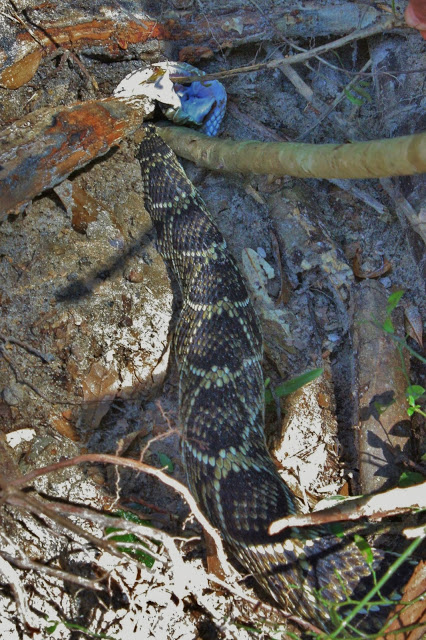 "These fangs here are what'll go right through your leg if he catches ya."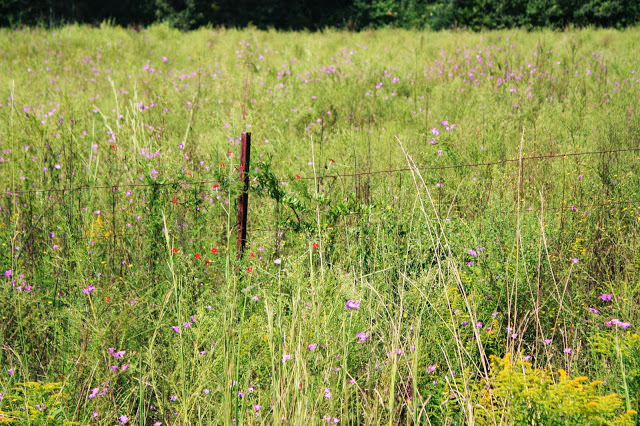 The Hayride Hero called in to report the snake after sticking a stick through its head.