Trekking right along as usual! We hope you've enjoyed this musical interlude during bloggermission (Hmmm hmmm hmmm la la la la).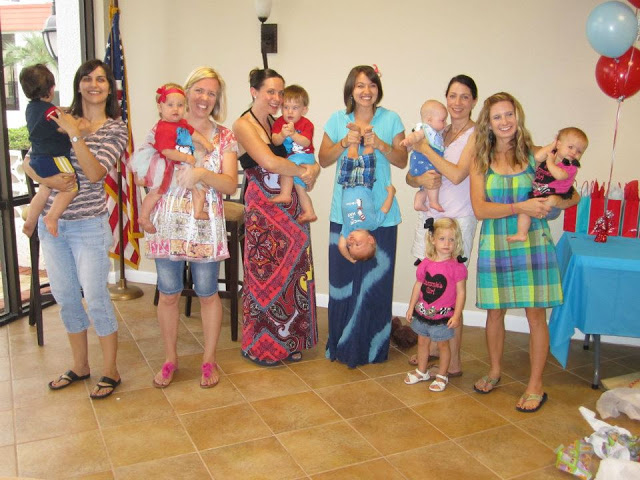 Japan girls and babies!
A couple weeks ago Kristin and I toted our kiddos to Fort Walton Beach for a birthday party reunion with a bunch of our Warlord friends from Japan. Our population has about doubled! It was the most natural thing to see everyone all together again. Fun times! Jill and Cliff brought Lilia and Ivy over the next day, followed shortly thereafter by Chrissy, Mike and Liam.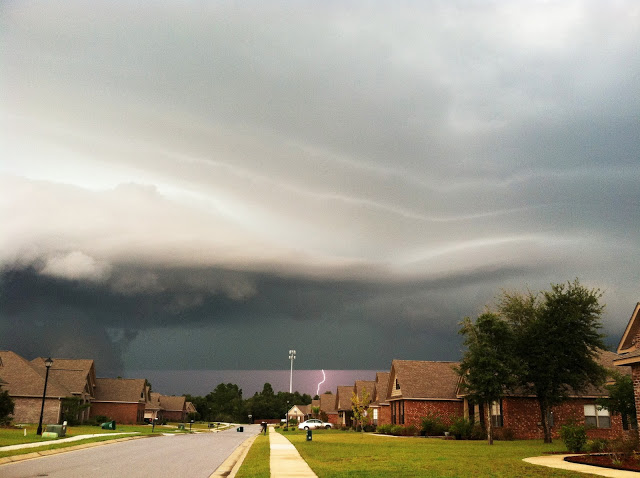 Storms are so exciting!
We should not encourage chasing tail.
Recently we gave Isaac a little trim around his ears, introduced him to his first Happy Meal, and watched with delight as he started cruising after the cats, pushing into a sitting position and pulling up on his crib…and everything else. Nothing is safe from the sweet little fists of Captain Goodbaby! Baby on the move!