I think it was my friend Mary who said of Japan, "How can a country do Italian food so wrong, yet get French pastries so right?" That is the eternal question. Living over a (Japanese) French patisserie, she gets to ponder that a lot.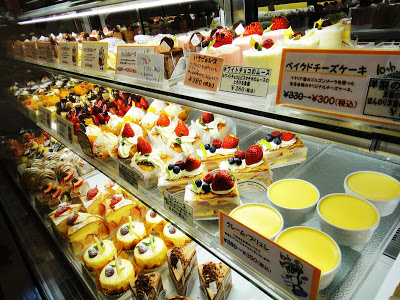 Now, I have not always been a fan of macaroons, but while driving along le miserable 467 the other day, I saw a sign for White Day macaroons. In Japan, Valentine's Day is where girls give boys chocolates or gifts, and White Day (one month later on March 14) is where boys reciprocate with chocolates for the girls they like in return…and with token 'uh…thanks' reciprocal presents for the girls they do not.
Anyway, a sign in front of L'Assiette Blanche Shonan (The White Plate) advised young men to win their ladies' affections with a box of handmade macaroons. I told Chris I needed some or I would die of longing. Thankfully, Chris pulled over and I will live to see another day. Thanks, Chris! Macaroons are my new favorite! To get there, take 467 south to the Chogo Station area near Shonandai. L'Assiette Blanche is on your left.