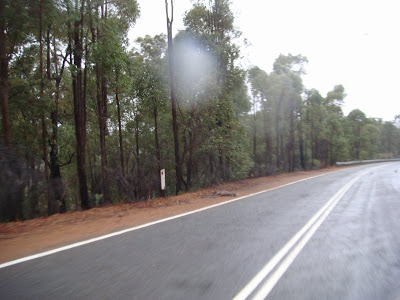 Chris and I went to the Cohunu Koala Park to snuggle koalas and feed kangaroos and stuff.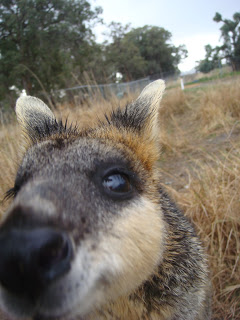 "It's a 10-minute cab ride from the train station!" said the website or a guidebook or something. That may have been true, but it was pouring down rain and we got the most clueless cabbie ever, who insisted he knew where it was, then drove past it. I said, "I saw the sign—I think it's back there!" he said, "No no no, it's up ahead." More than half an hour later we had passed three kangaroos-turned-roadkill on the side of the road, stopped twice for directions, and finally went back to the sign I'd seen. At least he stopped the meter when he stopped for directions the first time. Worthless! The rain let up a little and we immediately held koalas, as previously posted. Then we went to the wallabies and kangaroos and stepped carefully around the kanga-poo.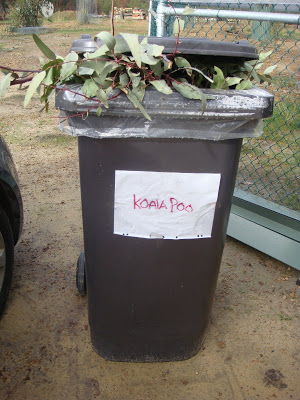 One of the keepers fed some tiny dead chicks to some big mean-looking birds.

This kangaroo is taking a break. Or a nap. Who knew kangaroos like to lounge? Do they have a Loungeroo?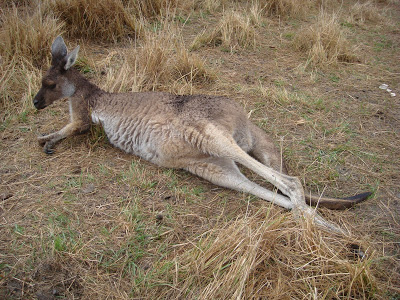 This was all very surreal. It was in the middle of nowhere, they'd just moved to this location so it was all kind of unfinished, the bird of prey smacking a chick on a log so it could swallow it whole, everything dripping with rain, cockatoos that squawked "Hello Darling!" whenever you walked past.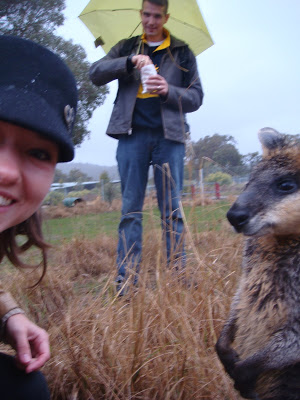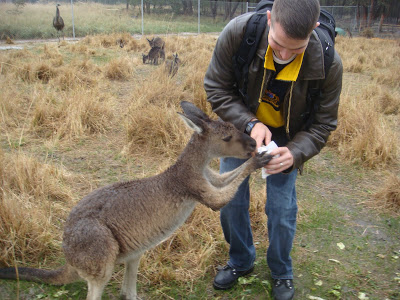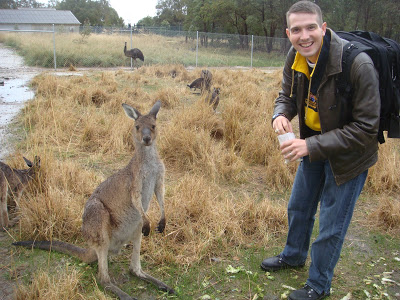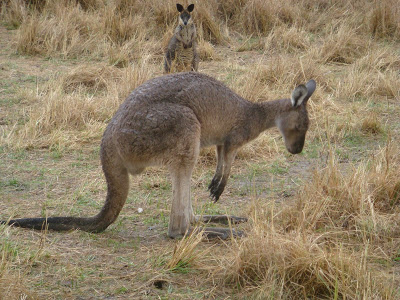 Then we asked one of the ladies if we could call a cab to take us back to the train station–the last stop on the line–and she said that would take forever and had one of her coworkers drop us off. We really appreciated that because the first cab ride had used most of the cash we'd brought for the day and paying for the koala photos ate up most of the rest (totally worth it)!