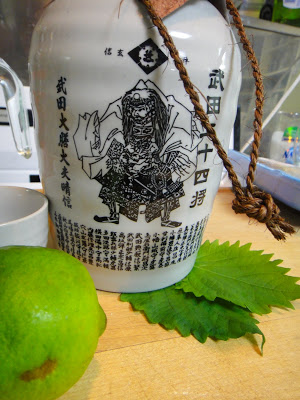 It's a little Japanese; it's a little French—but mostly, it's Mari's Cafe Americain!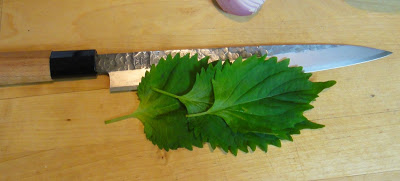 Tonight the calming sound of rain beating against the windows filtered through the shoji. Tomorrow should be warmer, but today had a high in the 50s. The best way to heat my chilly house is to cook something delicious, of course. I found wild salmon in the freezer—salmon in Japanese is sake, emphasis on the first syllable (SAH-keh). Japanese rice wine puts the emphasis on the second syllable (sah-KEH). I consulted several cookbooks (two Japanese, one French) before deciding I could make something tastier.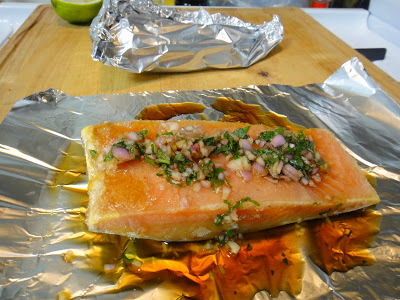 Sake Sake en Papillote
Mince half a shallot and three shiso leaves (pictured top two photos). Stir in one sake cup each of sake (rice wine) and soy sauce. Add a pinch of wasabi if you want. Add fresh juice from two wedges of Japanese citrus (limes are ok) and stir.
We're going to wrap the salmon into a foil packet (en papillote), so position two salmon steaks (about 6 oz each) on their own piece of foil with enough left over to cover. Pour half the sake mixture over each, then roll the edges of each papillote. Bake at 400 degrees for 20 minutes if the steaks are dethawed; 30 minutes if frozen.
Itadakimasu!! (Bon Appetite! Literally, "Humbly I will eat this food.")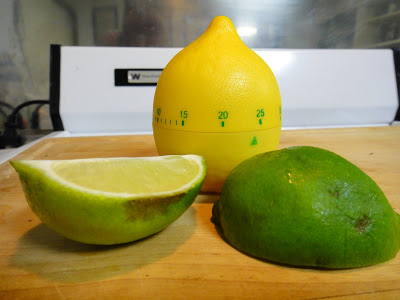 I love cooking en papillote because I can wash all the cooking dishes before sitting down. I love not having to scrub pans after dinner. When the salmon is cooked through, I just open the papillote, lift the salmon onto my prepared dinner tray, et voila—dinner is served! I enjoyed Sake Sake en Papillote with shrimp rice and, of course, a smooth sake Chris and I got in the foothills of Mt. Fuji!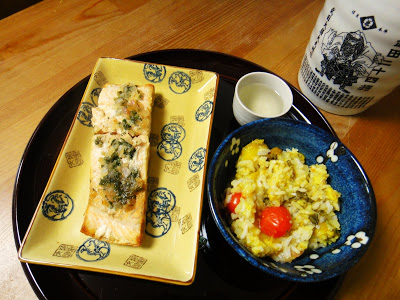 Cardamom Assam Chai and hazelnut chocolate comprised dessert. Gochisou-sama deshita! That literally means, "It's been a feast!" but signifies the end of a meal or just says, "Thanks for the meal!"