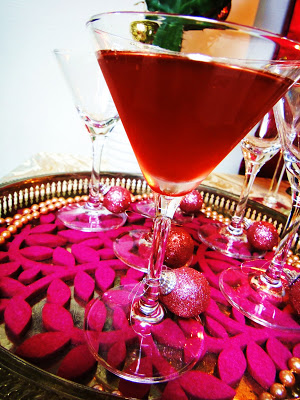 That most self-satisfying of occasions, the Pity Party, is severely underrated. Introducing: The Pit-ini Party—featuring the Santa Baby Cocktail! If you've been good this year, don't worry—the Santa Baby comes in Naughty and Nice.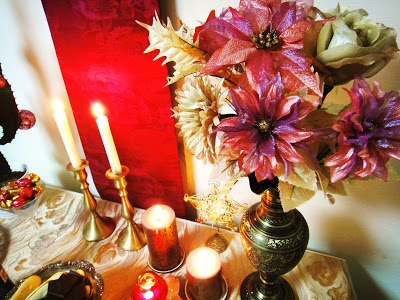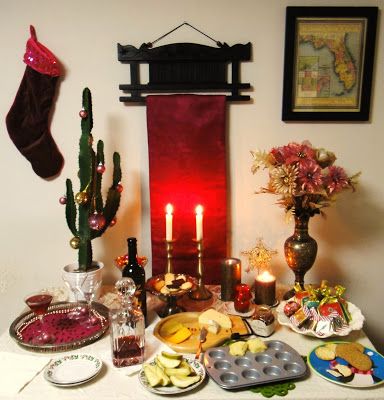 Santa Baby (Naughty)
Mix three parts chilled pomegranate juice, one and a half parts Italian amaretto, and one part vodka. Pour into a martini glass and top up with champagne.
Santa Baby (Nice)
Pour chilled pomegranate and cherry juices into a martini glass and top up with Perrier.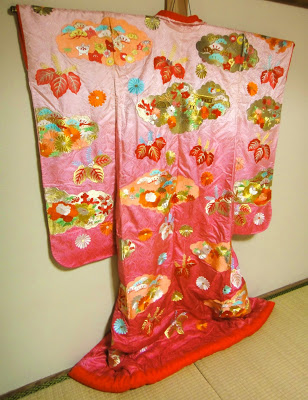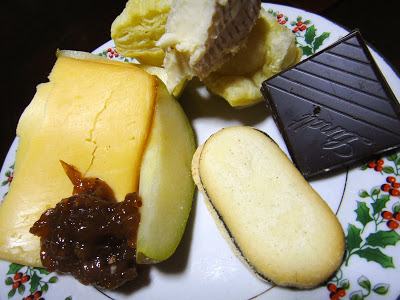 Sure, it's less than ideal that the guys left before Thanksgiving, and too bad we won't be home for the holidays. But we
can
raise a glass to everything that's unique about right now: family we'll see again (someday), husbands who love us (from afar), and friends who are here right now to see us through. And the Santa Baby, of course!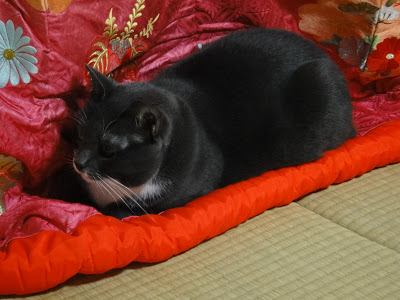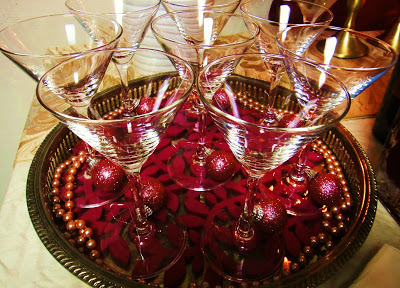 Santa Babies pair well with pears, smoked Gouda, Camembert, puff pastries, peppermint white chocolate and sea salt milk chocolate.