The Ginza shopping district is just blocks away from the Imperial Palace.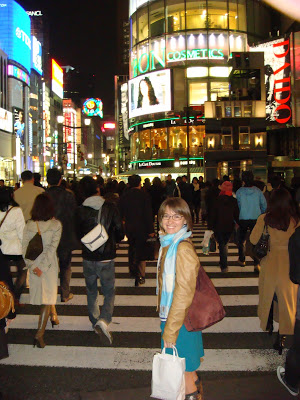 Chris and I were browsing our guidebook trying to figure out where to find some dinner near the palace when a very helpful man who ended up living just a few train stations from us asked if we needed help. I said we were just looking at the department stores. "Come! I will take you. It's on my way!" Uhhh, what's on your way? But we were thankful for his kindness, so we followed him to the station and let ourselves be herded onto the subway. He waved cheerfully. We waved back. We got off at the station he had indicated and proceeded to…look at our guidebook to find somewhere cheap to eat. We eventually found a nice Italian restaurant. Hey, we live here. I eat Japanese tuna triangles and seaweed for breakfast. If Japanese people eat Italian food, I can eat Italian food. Besides, it's tradition: Chris and I have eaten Italian food in Ireland, Germany, Texas, Florida and now Japan.
After dinner we bought adorable little cakes that I ate without photographing (they were that tasty!) and walked the Ginza strip, all lit up with Christmas lights and trees and music!
And yes, I was standing in the middle of the road to take this photo and Chris hollered at me. We had a walk!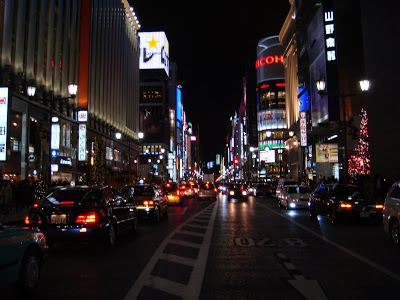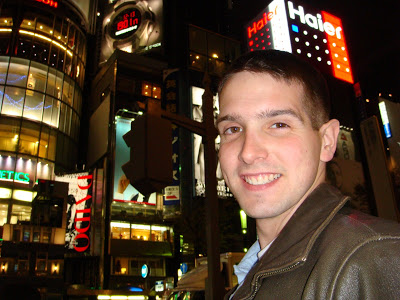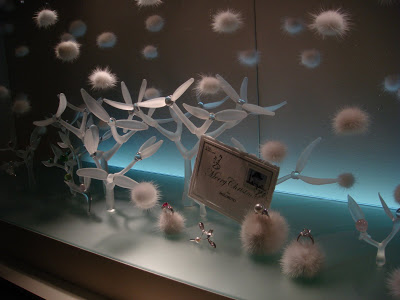 The Mikimoto who founded THE Mikimoto pearls invented cultured pearls. How's that for a dream job—inventing jewels!! And my, how the city sparkles…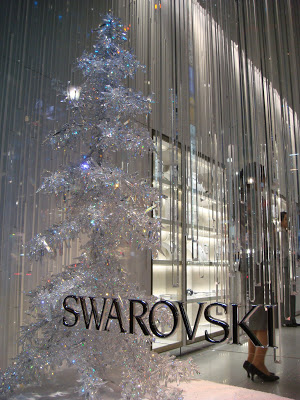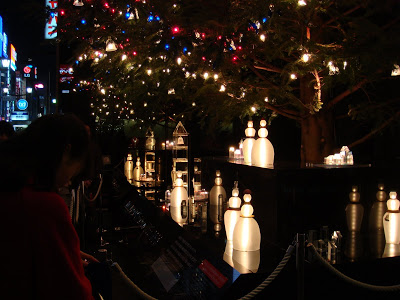 And just when you think you're in heaven…
…raise your hand if you're tired of being startled by tentacles every time you turn around! Because I am.