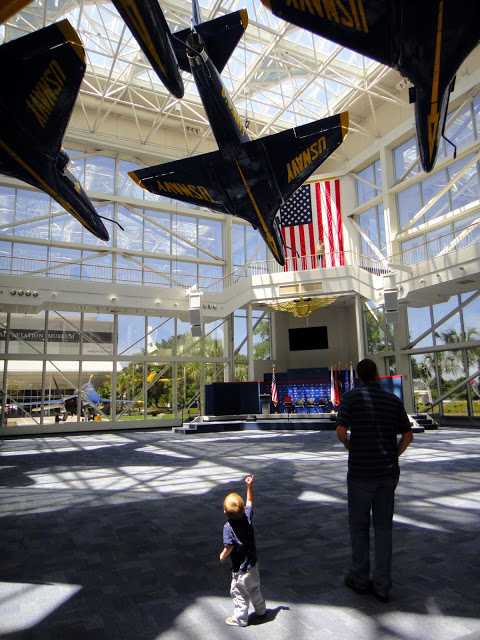 the Goodbaby was quite charmed by the National Museum of Naval Aviation Sunday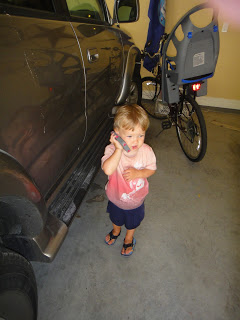 "Bike! Bike! Bike! Hello? Oh du brr," ~GB
Set the Pace…get it? We live in Pace? Nevermind.
We had a fun, low key weekend. Chris flew Friday night so Isaac and I joined some friends for Bands on the Blackwater, where about 1,000 people show up to listen to bands on the riverbank in downtown Milton Fridays in the summer. Last week, Captain Goodbaby pushed his truck in circles, danced with old people, and covered himself in ice cream. This time, he kept running off and climbing all over everything and needing diaper changes. But evenings on the water are so nice, and—wooo!—out at dark! We're crazy party people! Well the babies were crazy anyway, and we were crazy for keeping them out so late, so yeah! Crazy party people! Woo!
This week Isaac's doc said he's chubbed up well since his surgery. He was too scrawny at his last appointment. I have no idea how he gained weight, since every mealtime requires three times as much crying as eating. He's probably eating cat food. Speaking of cat food, Captain Goodbaby is becoming quite the little helper. He requests to feed the cats whenever he notices their dish is empty. He's really pretty good at it. He's also getting really good at imitating sounds. Imitating everything, actually, but especially sounds. He pointed at Chris and said, "Rude!" right after I did. He says 'bulldozer' and 'highchair. no."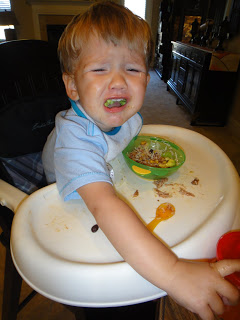 Mealtimes.
Mealtimes.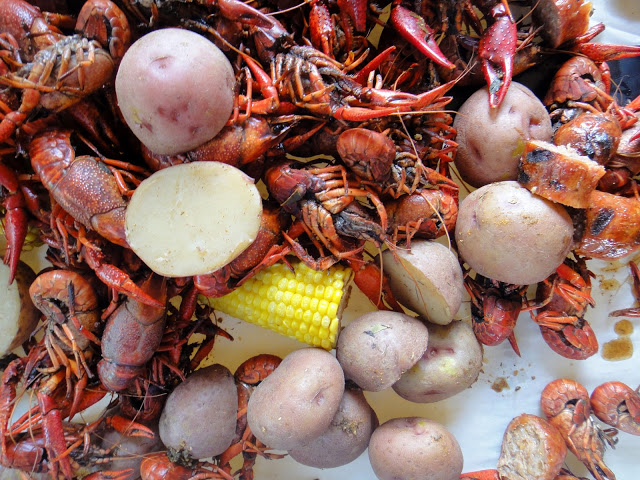 YUM!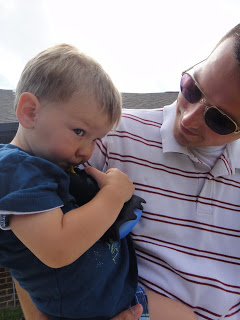 Batman sippy cup protects from crawfish
We walked down the street to Chris' coworker's crawfish boil Saturday afternoon. Captain Goodbaby was kind of freaked out by the tiny crustaceans.
When I eat crawfish I always think of how I had a friend in high school who showed me how to peel them, which I later performed for my older brothers at a seafood buffet, to their horror. Little sister victory! So successfully victorious, in fact, that my mom told me to stop.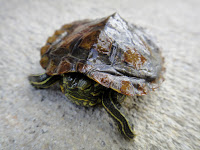 hey little guy
But back to Saturday. A live baby turtle was mixed in with the crawfish. Someone took him home.
Note: Babies around those crawfish pots—yikes. We were on our toes.
We had a really fun time getting to know some of Chris' coworkers and their families better!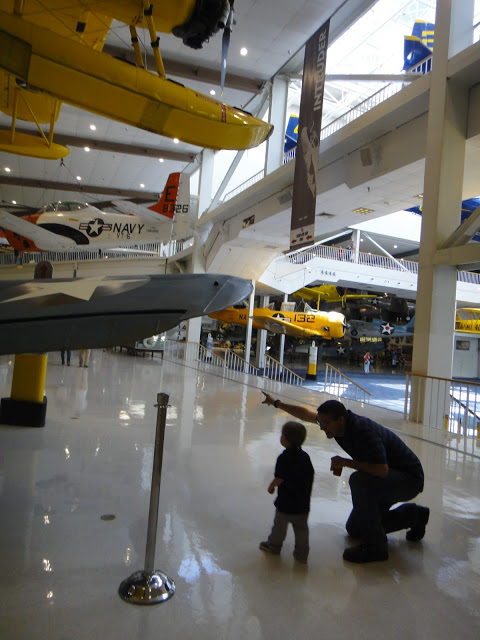 National Museum of Naval Aviation—great place for tots
Sunday we thought the tot might snooze in the car between church and the naval aviation museum. That works some of the time, but not today. The afternoon went remarkably well, considering. The aircraft displays were pretty much the coolest thing our baby has ever seen. He ran around gasping, "Oh! WOW!" pushing buttons, touching everything, and climbing stairs. This place was made for him (except for the fact that his head fit through the upstairs railings!).
We got there in time to see an IMAX about trains. TRAINS. It started slowly and the tot got antsy, but once that train got moving, oh man—Captain Goodbaby likes his trains. He stood the entire movie, enraptured, inching closer to Chris or me when it got dark or loud, and dancing a little when music accompanied the film. "Chooo WOOO!" he said a few times, pointing at the screen.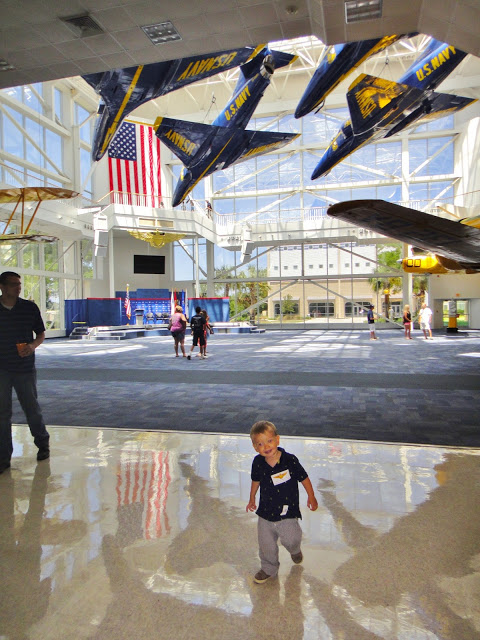 That just about maxed out our tot, so we got a quick sweet tea at the Cubi Bar Cafe and it was time to jet. All the plaques in the cafe used to be in the Subic Bay Officers Club in the Philippines until the base closed in the early 1990s. The cafe at the museum is kind of the spitting image of the Atsugi O Club, "the last Officers Club in the Western Pacific." I don't know if it's true that the Atsugi club is the last in WESTPAC, but that used to be on a plaque or something. So walking in there was kind of disorienting. The Goodbaby didn't mind, and required another diaper change. He slept on the way home and was a GROUCH for wine and pizza night (our Sunday tradition)! Sleep tight, tiny tot! We're inspired to get you a tiny flight suit for next time!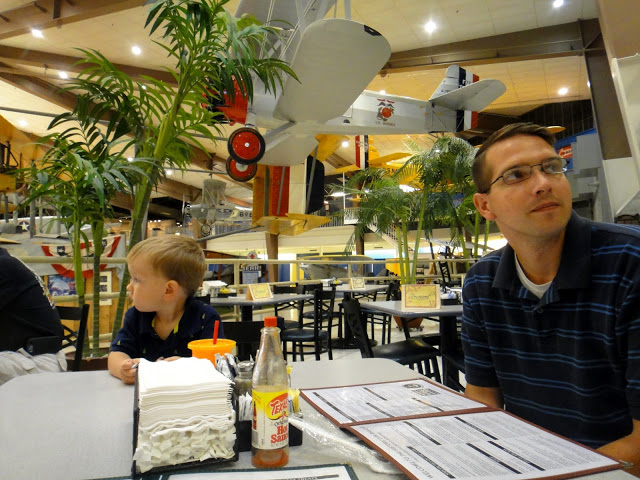 The Cubi Bar Cafe terrace is open to the museum. Plaques inside.