All of Tokyo was a-shimmer this Christmas Eve. We joined the thronging masses of Christmas couples on their Christmas Eve dates and flowed with the tide to Roppongi Hills for its German Christmas Market. On our way, we passed through a terrace of glowing white bamboo illuminations…I don't get it either.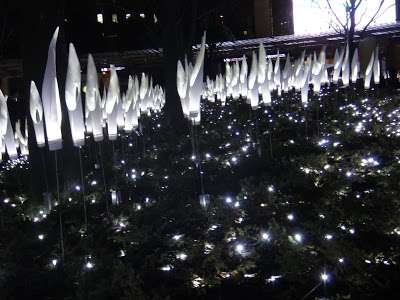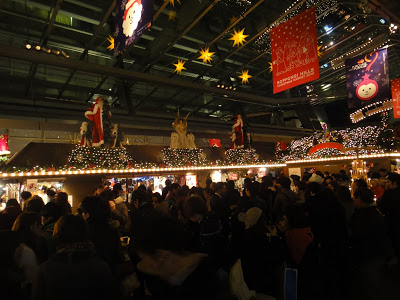 I heard about the Christmas Market from one of my English students who once worked in Germany. She said the food and mulled wine were delicious, plus there were lots of German ornaments and woodworking. So off we went. It was everything she said and more! …More people that is! The line for schnitzel wrapped around the standing bar tables, so after browsing the German toys and soaking up some Christmas spirit we settled into Franziskaner for dinner.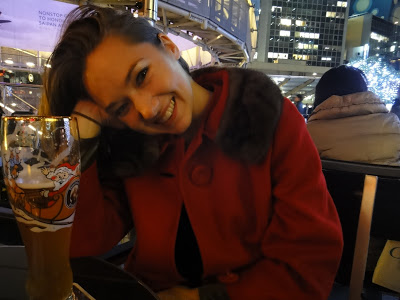 This German restaurant satisfied all of our Christmas Market requirements: it served hot wine in those cute little boots, it had heaters outside, everything was decorated for Christmas, carols played nearby and of course they had strudel! I had curry wurst; Chris obviously ordered spaetzel. We also got a cheese plate and a selection of German breads. Yum! It was like being at Oktoberfest again!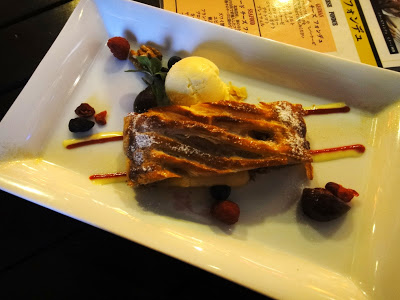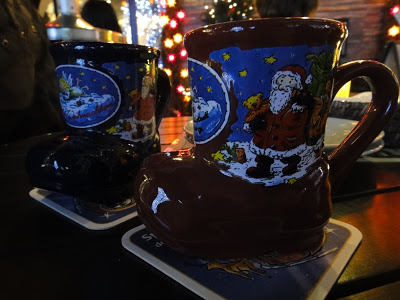 When our (boot-legged?? ha ha) wine arrived Chris made a Christmas toast and we clinked mugs. After taking a sip he laughed, "We just knocked boots in front of everyone!"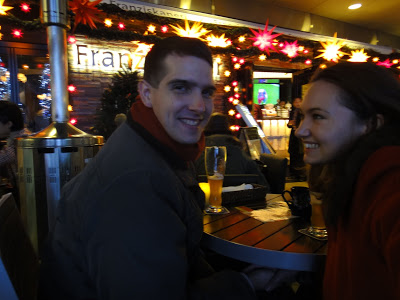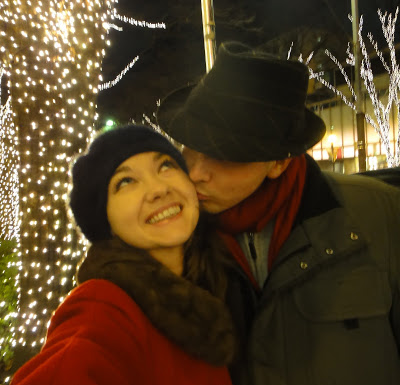 After dinner we headed to Omotesando's
Tokyo Union Church
for the 9pm service. We wanted to return here after
last year's service
. Hearing scripture in accents from the world over—Africa, Asia, Europe, North America—seems perfectly Christmasy. A greeter stood on the doorstep calling out, "Merry Christmas! Please join us; our service is about to start!" as the crowds continued past him to enjoy the illuminations lining the streets instead of the Light of the World. I wonder how often I ignore the important for the sparkly…hmm, every single day. The church was warm and quiet and filled quickly as again people from across the globe gathered in Tokyo to celebrate together the night Christ was born in Bethlehem!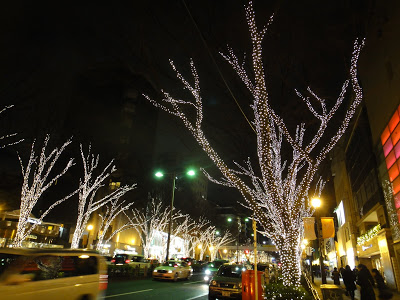 Silent night, holy night.
All is calm, all is bright.
Round yon virgin mother and child;
Holy Infant so tender and mild.
Sleep in heavenly peace;
Sleep in heavenly peace.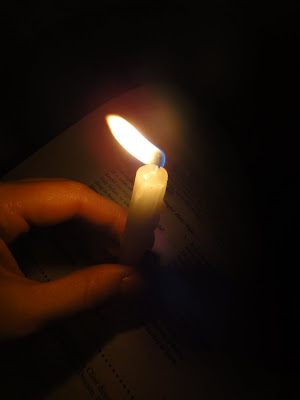 Ki-yoshi kono yoru
hoshiwa hikari
Su ku i-no mi-kowa,
Mabune-no na-ka-ni,
Ne mu ri-ta mo,
Yu-me ya-suku.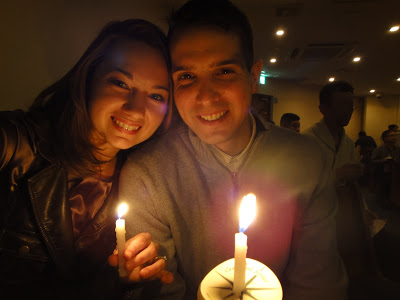 Silent night, holy night!
Wondrous star, lend thy light;
With the angels let us sing,
Alleluia to our King;
Christ the Savior is born,
Christ the Savior is born.