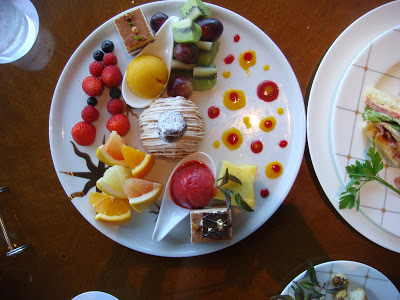 Surprise! Chris managed to be home the weekend before our FOURTH anniversary! That's right, we have earned a Bachelor's degree in marriage, and that's no B.S.! ha ha ha….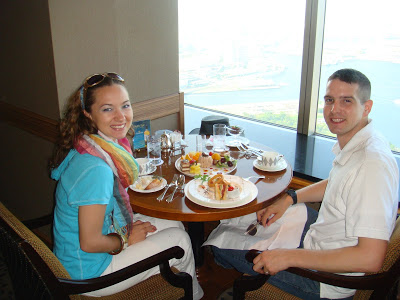 Anyway, we wanted to celebrate in a relaxing and fun way, so we had a lazy morning around the house playing video games and drinking coffee, then walked to the train station and advanced to Yokohama's Landmark Tower.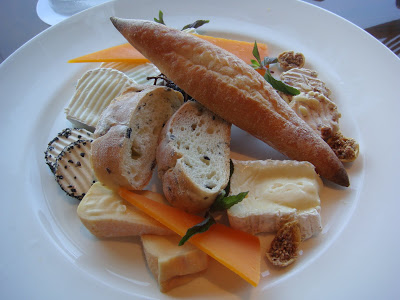 The tallest building in Japan houses many things, including the Yokohama Royal Park Hotel, which in turn features the Sirius Sky Lounge on the 70th floor.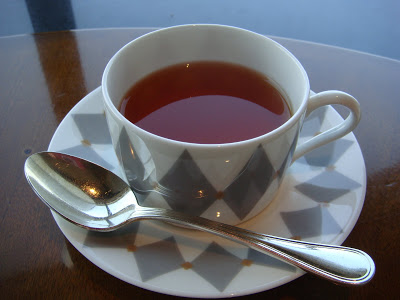 We have this problem: we don't like to get up early on Saturdays so we have a late brunch, but then we're hungry by about 3pm. I found the perfect solution (which also avoided paying the $10 after-five cover charge): afternoon tea!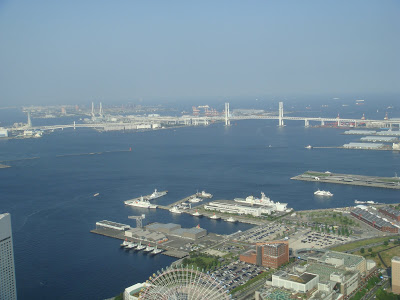 We had chicken basil sandwiches, a cheese course, the Sirius Dessert Set, a chocolate course and tea, all with a view of Yokohama Harbor, Minato Mirai, Cosmo World, the Red Brick Warehouse, Yokohama North Dock and the Yokohama Bay Bridge. Gorgeous! And so relaxing.
After tea we popped outside to Cosmo World for the fun part of our relaxing and fun day.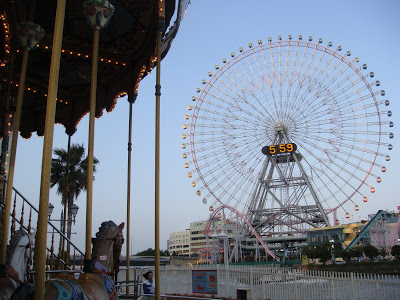 We went on the Galaxy crazy swing-cart ride, Diving Coaster: Vanish!, the Cosmo Clock Ferris wheel, a spinning roller coaster and a Japanese-themed haunted house.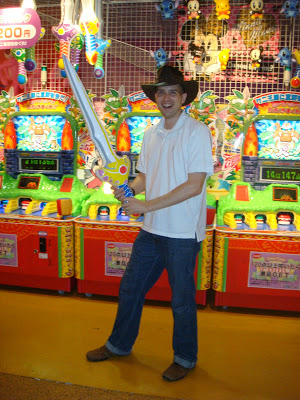 Chris suggested some carnival games—I won the first prize of the night by knocking over five cans. Chris picked out a prize for me: a winking red crayon.
Kawaii

!
Then Chris won an inflatable sword…and bopped me with it the rest of the night.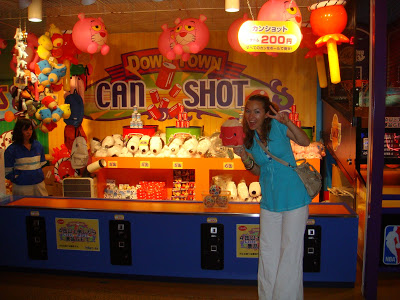 From there it was on to the
Red Brick Warehouse
where we sat outside on the Red Tiger Terrace and ate Chinese food and drank Asian beer-u as a bay breeze drifted by and the Cosmo Clock glittered on the skyline. A fine anniversary date!!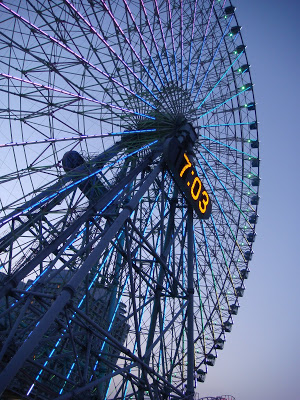 So: we got married in Texas, celebrated our
first anniversary in Pensacola
, our
second in Jacksonville
, our
third in Australia
a couple weeks late and now our fourth here in Japan a week early! Marrying Chris was the absolute hands-down best decision I've ever made in my life!!!!!!