Remember learning about situational irony in Lit 101, where the audience knows something the protagonist does not? As in: the girl unlocks her home and makes dinner with headphones on, not knowing the bad guy has climbed in a window and is waiting for her. Yikes!
Well, we had a little case of spiritual situational irony recently.
Thursday morning I read Psalm 121 because it is my favorite. I first liked it in college, when I felt kind of off and alone for the first time. I've heard it referred to under the "t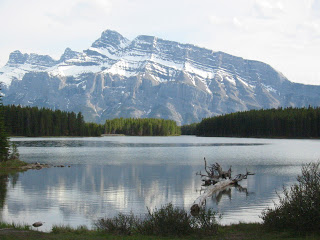 raveling" categorization, too. That morning, I liked it for a entirely new reason: not for me, but as a prayer I can pray for Chris. We know he'll deploy soon after we get to Japan. The idea of a deployment used to terrify me, but someone at church put it a different way: "It won't be a terrible time; it's just hard. But not terrible." Separating bad from hard is kind of a new concept (Chris looked at me funny when I said that, but seriously, I've always used them synonymously. But no longer!)
Back to the point, I read Psalm 121 aloud to Chris and told him I can see myself praying it for him when he's gone:
"I will lift up my eyes to the mountains;
From where shall my help come?
My help comes from the Lord,
Who made heaven and earth.
He will not allow your foot to slip;
He who keeps you will not slumber.
Behold, He who keeps Israel
Will neither slumber nor sleep.
The Lord is your keeper;
The Lord is your shade on your right hand.
The sun will not smite you by day,
Nor the moon by night.
The Lord will protect you from all evil;
He will keep your soul.
The Lord will guard your going out and your coming in
From this time forth and forever."
That night, Chris found out the entire flight schedule for his squadron was canceled and an emergency safety stand down meeting was called. That usually happens when there's been a crash. Yikes! Chris came home from the meeting with quite a story to tell:
Communication between maintenance and flight guys wasn't working flawlessly, and helicopters had been released to pilots without being repaired for three flights. Chris was one of those. He and his instructor–plus their crew–had flown for three hours before a pr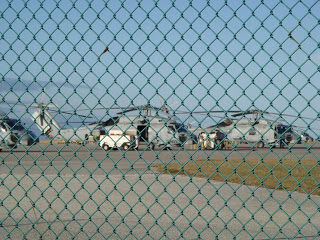 oblem with the tail rotor (I think) forced them to end the flight immediately and cancel the next flight. Thankfully, they returned safely (obviously). This was a big enough problem that the maintenance chief (or whoever is in charge of that) was removed from duty. As in fired.
The good news? Chris' safety was never in danger. Like our OCF leader in Pensacola says, "You're immortal until God calls you home." Instead of being terrified in general, it is comforting and reassuring for me to know that even when I am unaware of the danger, God is in control. God does not stop being sovereign because a) I am oblivious, b) Chris is far away, c) we're on the other side of the world, or d) I feel worried. Also: it is completely pointless to worry about every little thing, because I was clueless when the legitimately dangerous thing was happening. Et voila–God is in control nonetheless. (By the way, I looked up "voila" and it is the French command form of see, as in: "you!—see here; look at this.")
Addendum: God would not cease to be sovereign and in control if Chris had been injured, maimed or killed. Let's cross that bridge when we come to it, eh?