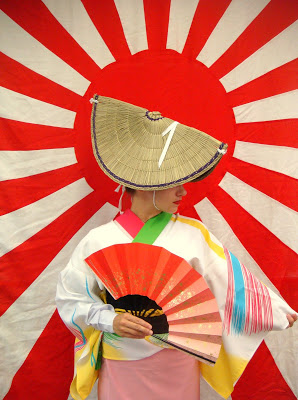 A-Yattosaaaaaaaa! Yatto yattoooooo! That's how we start each new section of our formation dances. And this afternoon was this year's debut performance in front of the Japanese Maritime Self Defense Force Headquarters on NAF Atsugi!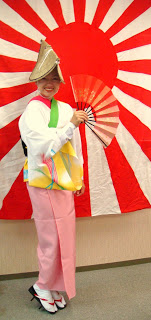 Today we had an 8-10:15am practice, took a quick shower break, then met back up at 11am for a quick bento box before changing into the Chidori-ren dancing kimono. These elaborate costumes have about a million parts and come with a diagram of how to hand-wash everything. The costume requires: biker shorts, pantyhose, tabi socks, two towels around my waist to give me a 'flattering' cylindrical Japanese figure (or just visually add 30 lbs…depressing!), cotton under-kimono, collar form, a long pink skirt, polyester over-kimono, velcro waist band, black obi, obi clip, obi pillow, above-obi-sash, obi tie, separate sleeves, hat form, hat, geta shoes. At 2pm we did one full dress rehearsal, then boarded the buses to headquarters (it's just down the street but our geta are made for dancing, not walking!). Several fellow Warlords and friends from church showed up to watch along with all the Japanese HQ people!! Thanks for coming everyone!! I poached all these outdoor pictures from Kelly Moore.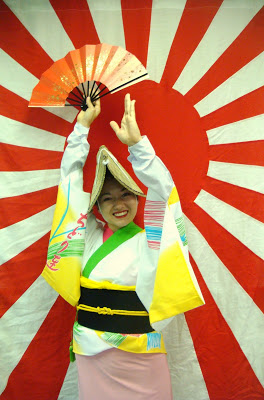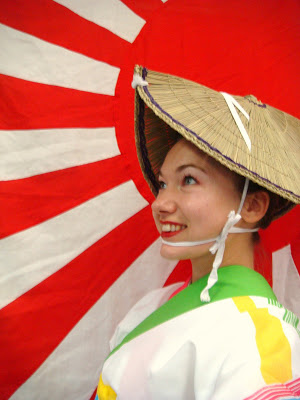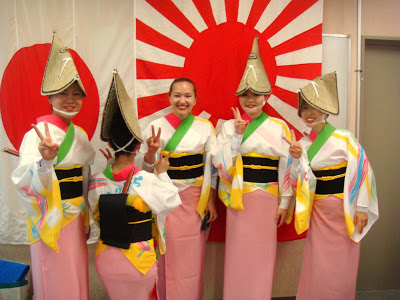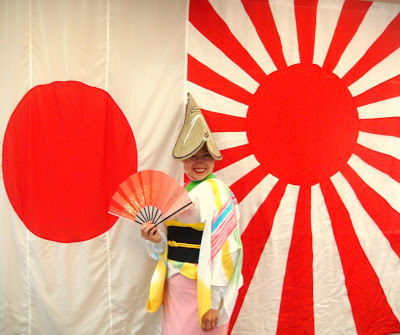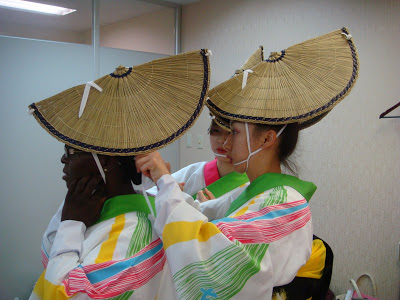 My friend Jen Barnhill
wrote an article
(continues to the end of this post) about Japanese dance that came out today and reads in part:
"Those who really want to immerse themselves in Japanese culture should check out the more intricate Awa Odori that is performed in celebration of the anniversary of the completion of construction of Tokushima Castle.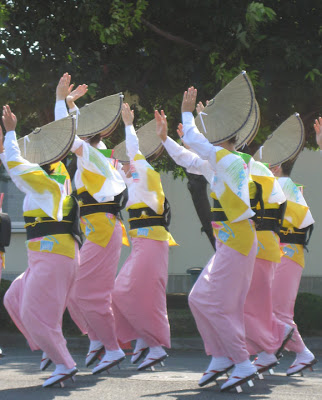 Typically, Awa Odori is performed by experts only–the ladies of Chidori-ren, from the Japan Maritime Self-Defense Force….But this year is the first time U.S. military spouses will participate in all the Awa dances, not just the simpler introductory dance.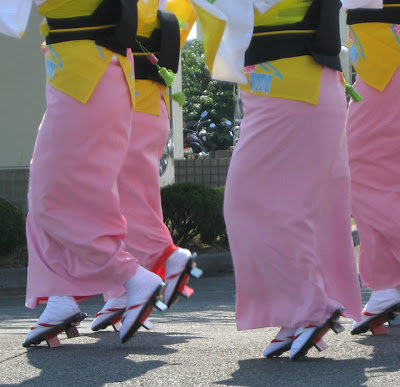 'I didn't know what Awa dancing was, but I didn't have anything to do and it ended up being my saving grace. It got me out of bed in the morning when my husband was deployed all summer,' Mari Krueger says of her experience with Chidori-ren last year. 'This year, as a joke, I asked the girls, "If we come to all the practices this year will you let us dance in the special formations?"' The answer was yes.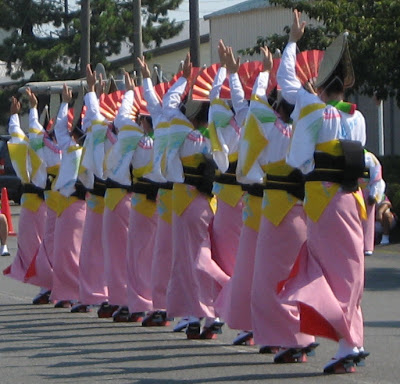 The Awa regimen is not for the fain of heart. There are mandatory four-hour practices three days a week from May to Mid-July and in the last couple weeks of July the schedule intensifies to 20 hours a week. That may be why there are only three Americans doing it. But for Krueger the hard work is worth it.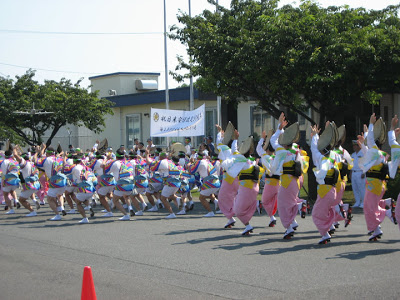 'It's really fun to see how we've come together as a team and the bonding that goes on despite the fact that we can't speak the same language.'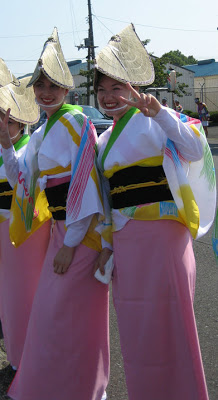 All festivals are unique, but one thing they have in common is the opportunity for community outreach and exchange. Being a spectator is great, but if you have the time to participate you will no longer be just a tourist or a visitor. You will truly become a part of the community."