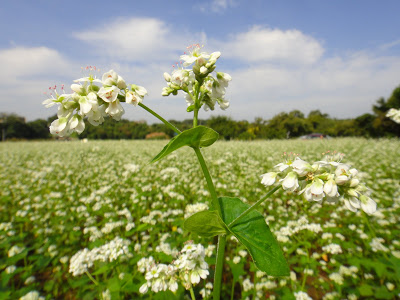 A beautiful fall day dawned warm and bright. My Ikebana-sensei, Ms. Suzuki-san, picked me up from Sakuragaoka Station and we headed off to the outskirts of Yokohama City for the Soba Noodle Festival.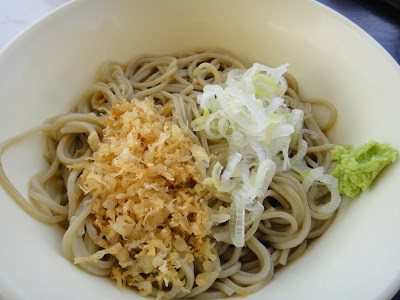 I didn't know soba flowers were so pretty! We briefly admired the field and the skill of the noodle-choppers, but Suzuki-san had other surprises in store for me. We were off to a tea ceremony!
We passed the trademark red umbrella on our way into the 121-year-old home of Suzuki-san's friends.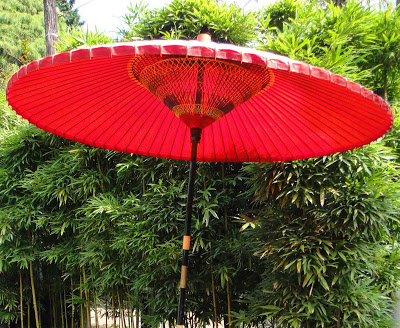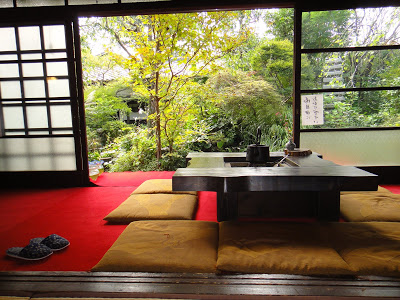 It was gorgeous—prettier than the Japanese style coffee table books I like. Tranquil, inviting tatami rooms looked out over trickling fountains, stone lanterns and lush gardens.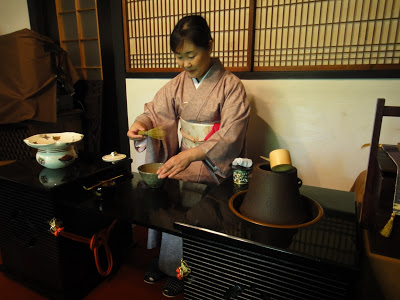 I couldn't remember the right words to say or when I was supposed to start nibbling my tea sweets, but all the ladies were so kind. They embodied the spirit of tea ceremony: gracious hospitality and careful artistry for an exquisite and relaxed tea time.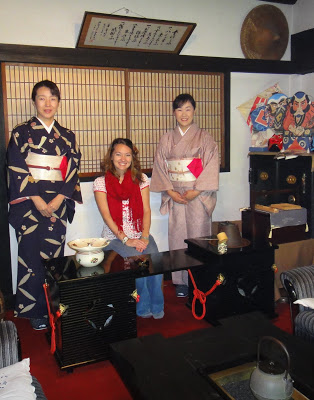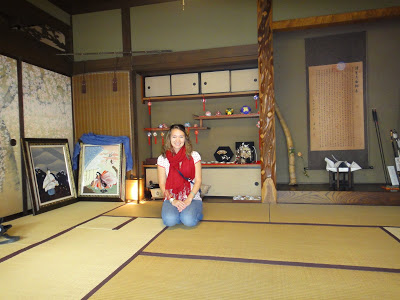 Then the head of the tea house took us back to the noodle festival and introduced us to the mayor of Seya City. We slurped down our tasty noodles—fresh and flavorful, almost nutty—with soba tea. Our tea sweets were also made with soba flour. Everyone left with vases of cut bamboo filled with soba flowers, and on the way back we stopped at another friend's pottery studio. Someday we'll return to spin a tea bowl! I can't wait! A delightful morning with the hope a future fun—what could be better?