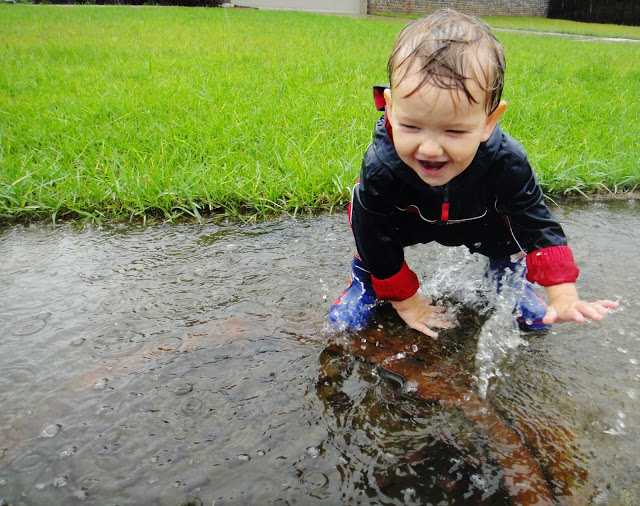 Good thing we're impermeable
I started this post in July before we went to Texas. Then I forgot about it. It didn't rain yesterday, but other than that, everything is still soggy!!
The Sunshine State this is not (lately), so we turned puddles into playgrounds and headed outside. Captain Goodbaby doesn't love hats/hoods, but he deigned to don his rain boots at my insistence. An hour and a half later, I poured a river of water out of each little boot, so maybe making a stand on rain boots was pointless.
That's right, we played in the rain for over an hour and got completely soaked!! I had a very happy tot the rest of the day. We splashed in the storm drains, slogged through the gutters, stomped in the street, and—of course—threw rocks in puddles. We did not find any worms. They were probably washed away three months ago.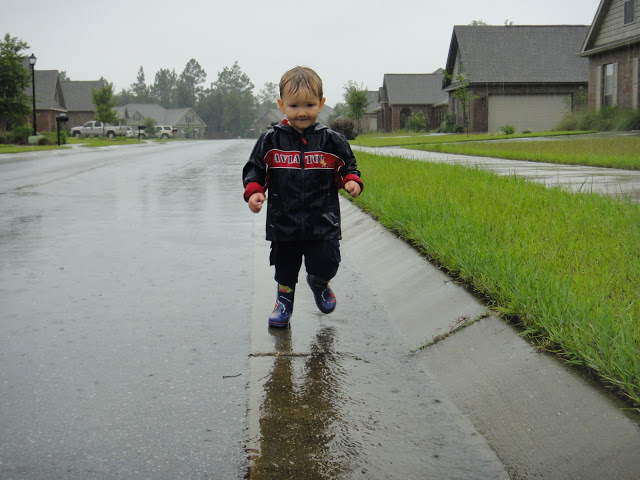 Going all out! The street is NO…but this day we made an exception!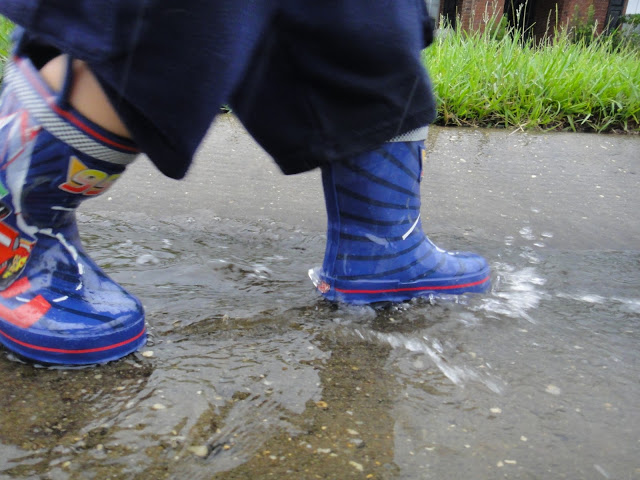 Such little shoes to fill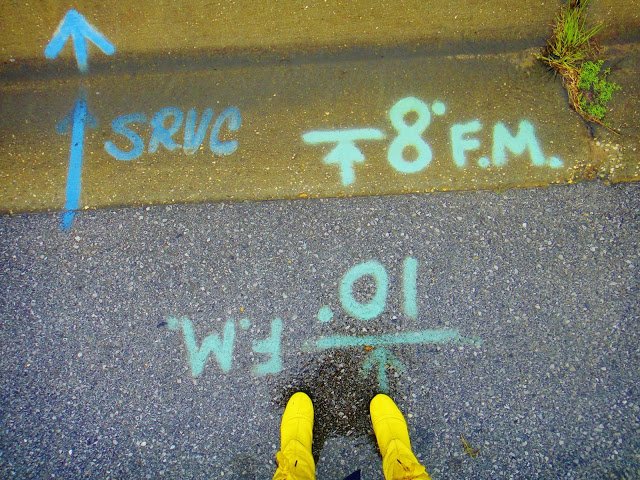 Construction graffiti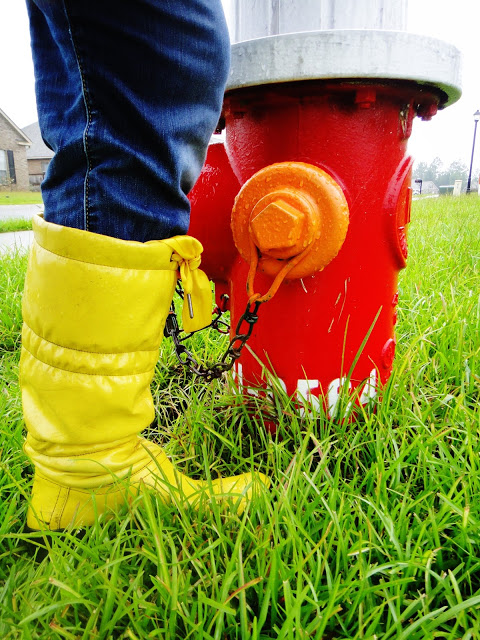 Primary colors. And grass.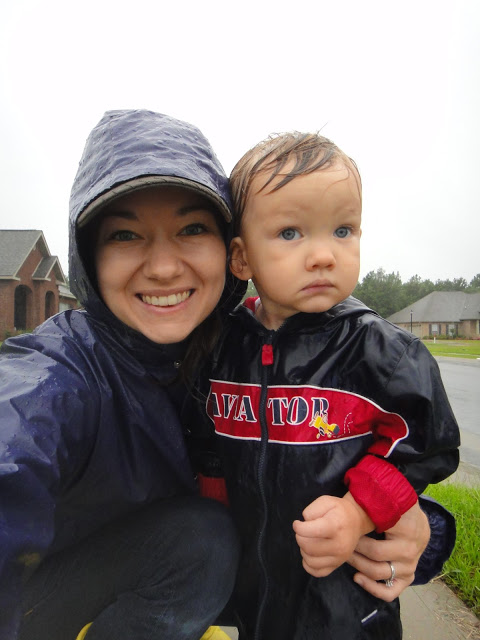 Humoring me.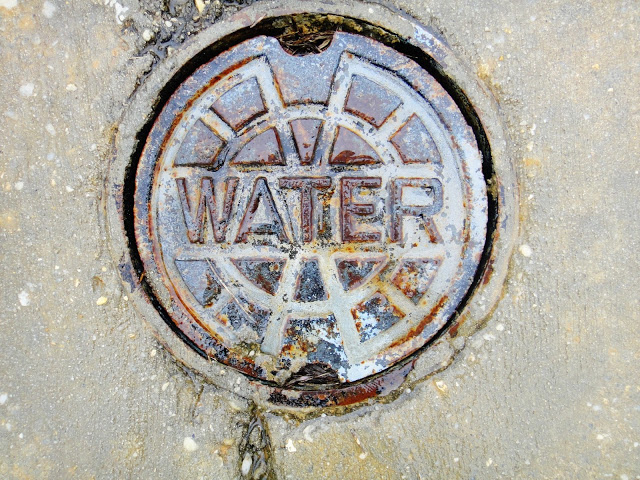 What do we have here?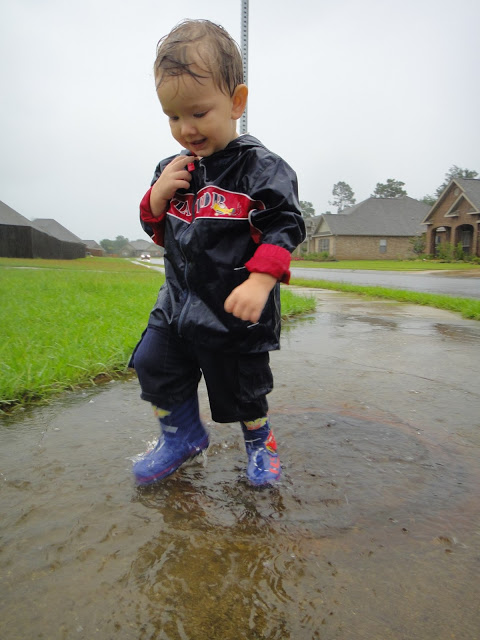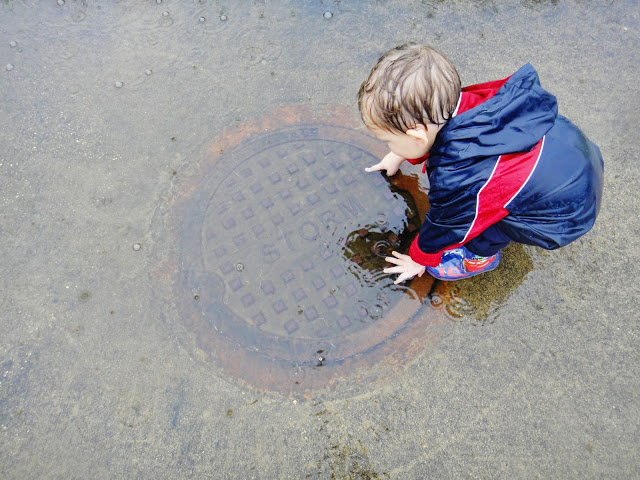 STORM. Yes, yes it is.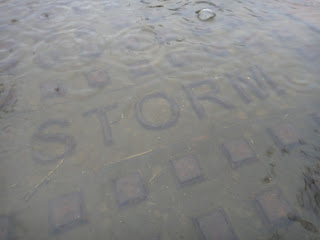 Recently, we had high clouds and rolling thunder all day. The Goodbaby wanted to play outside, then wanted to play in the rainwater that had accumulated in his baby pool. A new bank of clouds blew in, thicker and darker than the others. I leaned down to scoop up my tiny skinny dipper when I felt that staticky tingling in my hair people talk about with lightning, then felt a flash of heat on my face. "I don't smell/hear anything, so that didn't hit—" BOOM! Captain Goodbaby—who usually loves thunder—jumped into my arms. We went inside immediately. Later, we discovered that bolt had struck my friend Liz's house and shorted out their TV! They're only four or five houses down! Yikes!!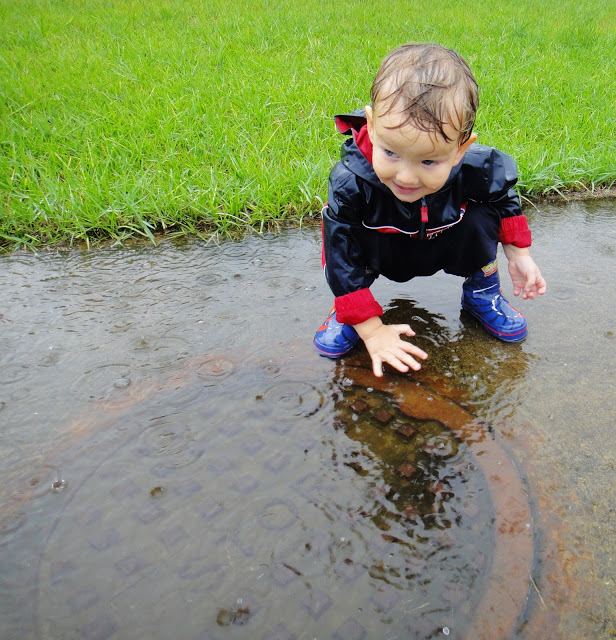 No lightning this day! Just LOTS of splashing.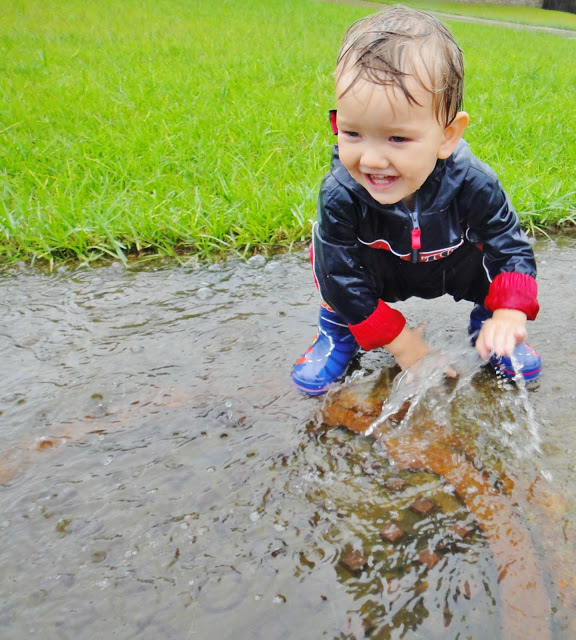 Really, he's too cute for words.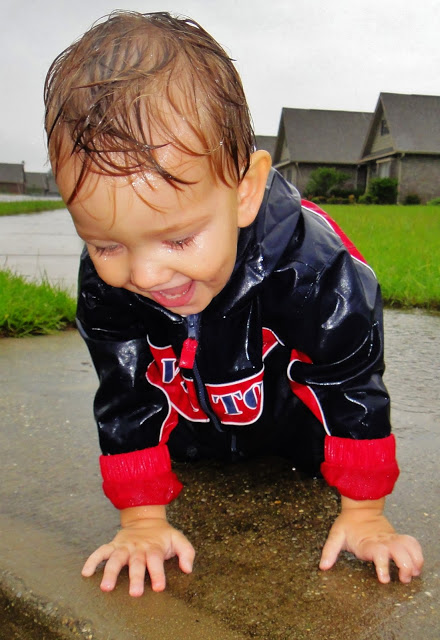 After this, a bath, mac n cheese, a nap. Fun morning!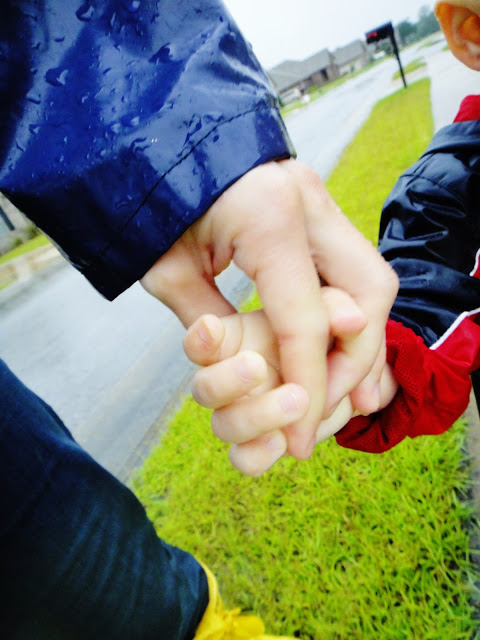 Holding hands to cross the street.