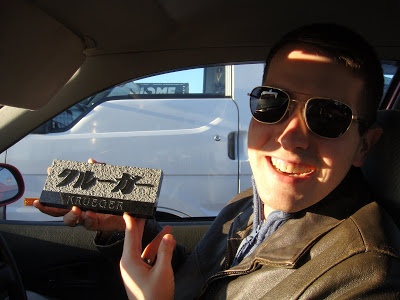 Chris has been suuuuuuuper busy since we moved here. I'm proud of him, of course, I just hate sharing him with his mistress, the Navy. Sigh. Anywho, we manage to have quite the adventures tromping around Japan, and I wanted to post some of my favorite recent photos of him. I thought they deserved their own post. The first photo is Chris with our granite name plate! Doesn't it look heavy (and therefore valuable)? It is!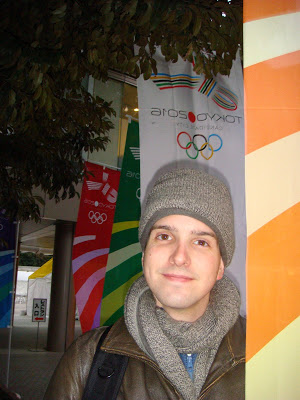 A dozen flags advertising Tokyo's 2016 Olympic bid fluttered in the park near Harajuku Station Monday. Chris and I love exploring and scavenging. Here we'd just explored the Meiji Shrine and scavenged through…the gift shop. No purchases. 🙂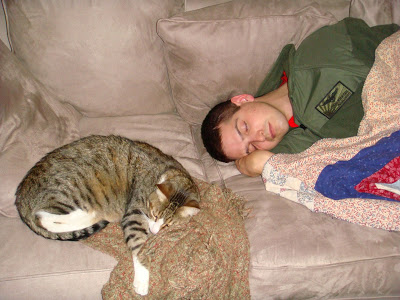 Flying is hard work. Chris and Pounce "study" on the couch before Chris even gets the chance to change out of his flightsuit. So cute!! How I melt.