Mature sunflowers always face east. Or maybe the blooms at Waimanalo Country Farms just like to watch the sunrise over Rabbit Island offshore—and who can blame them?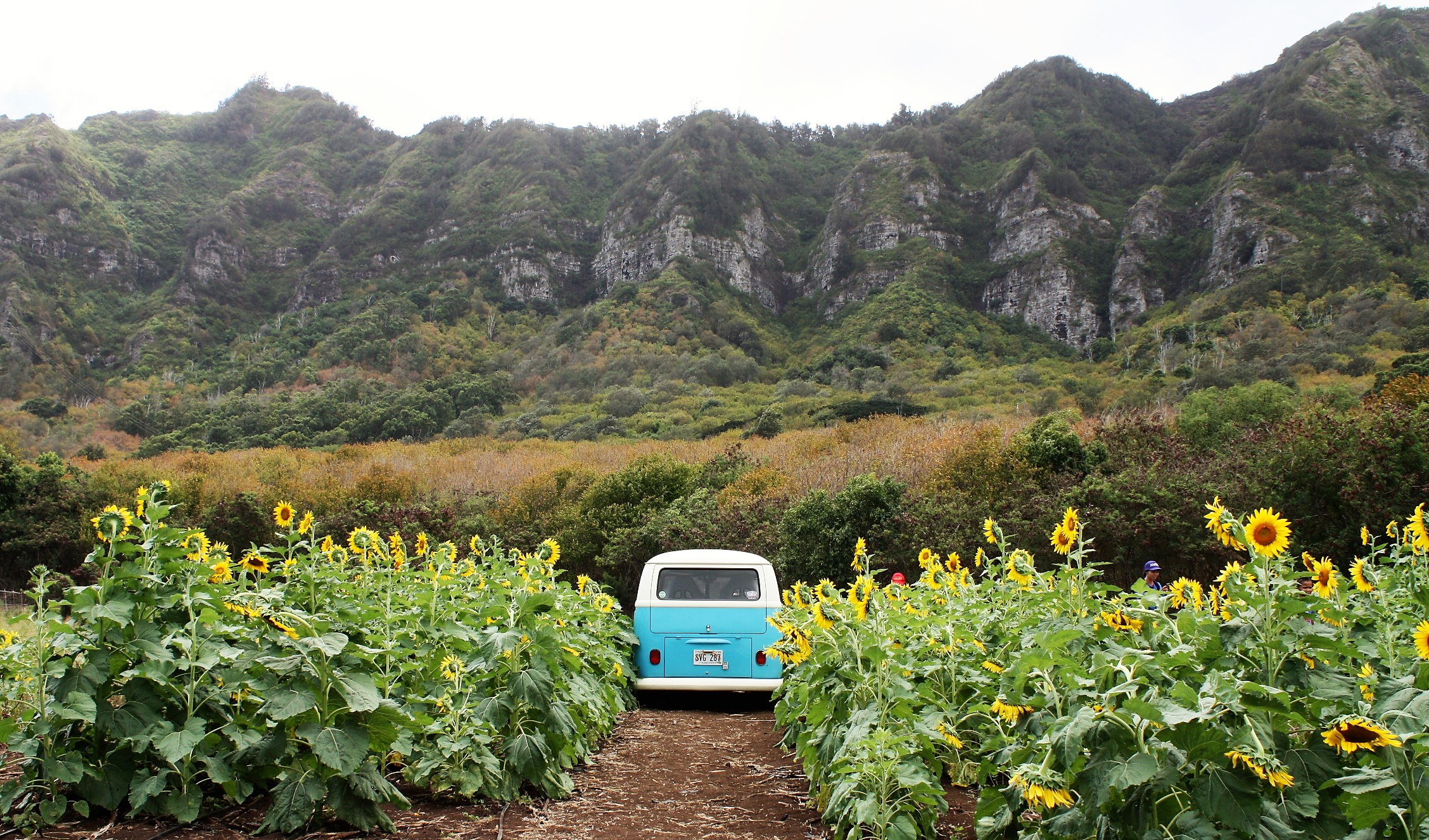 An old VW bus sits like Ferdinand smelling the flowers, listening to the bees, between the mountains and the sea.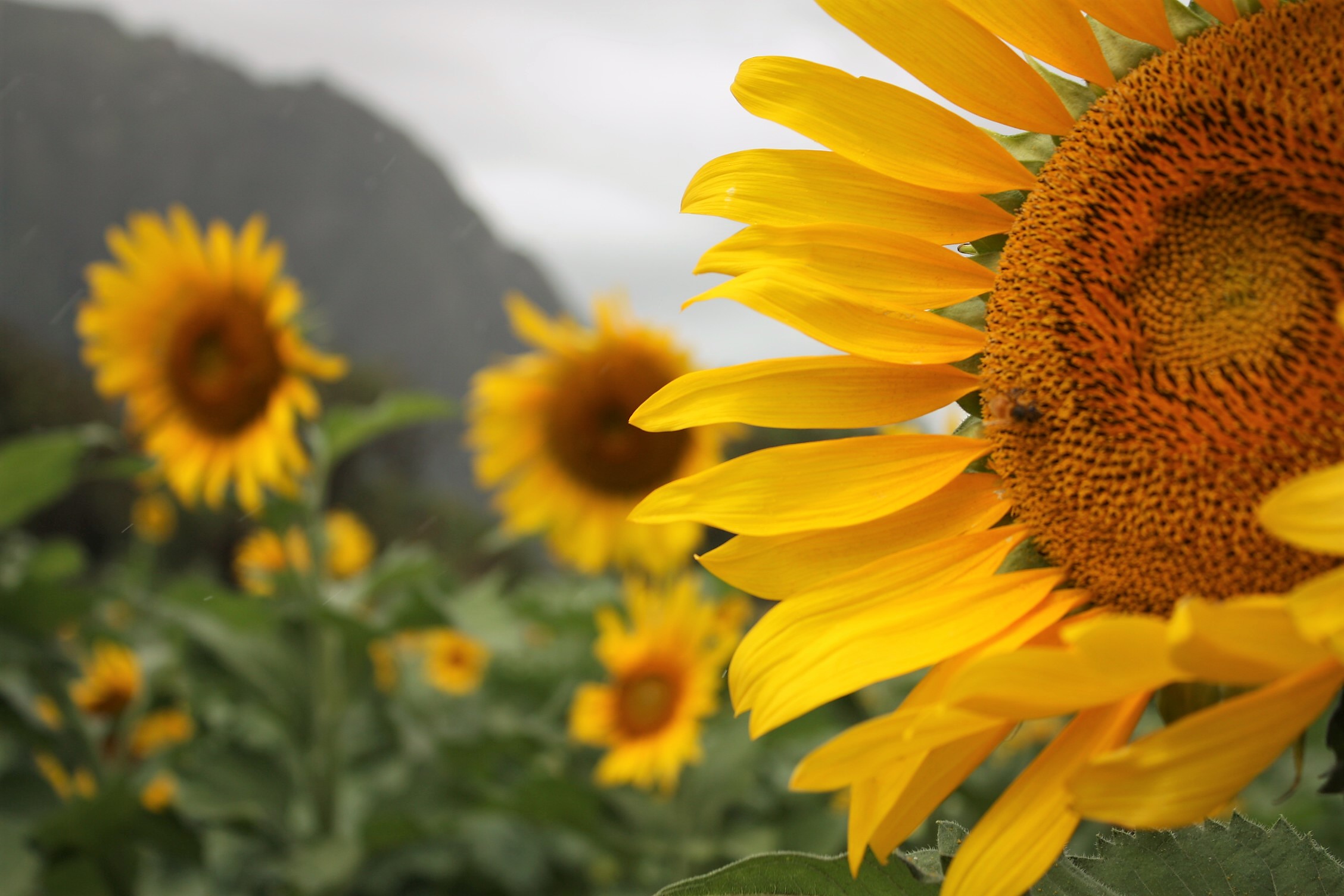 A storm rolled in, blessing us briefly with rain before vaulting over the Ko'olau Mountains. The sunflower patch only blooms for about two weeks at a time, so this weekend is the last weekend it will be open. The pumpkin patch will be open weekends in October though, I think! It's pretty fun to pick out pumpkins with a sea breeze blowing off the water.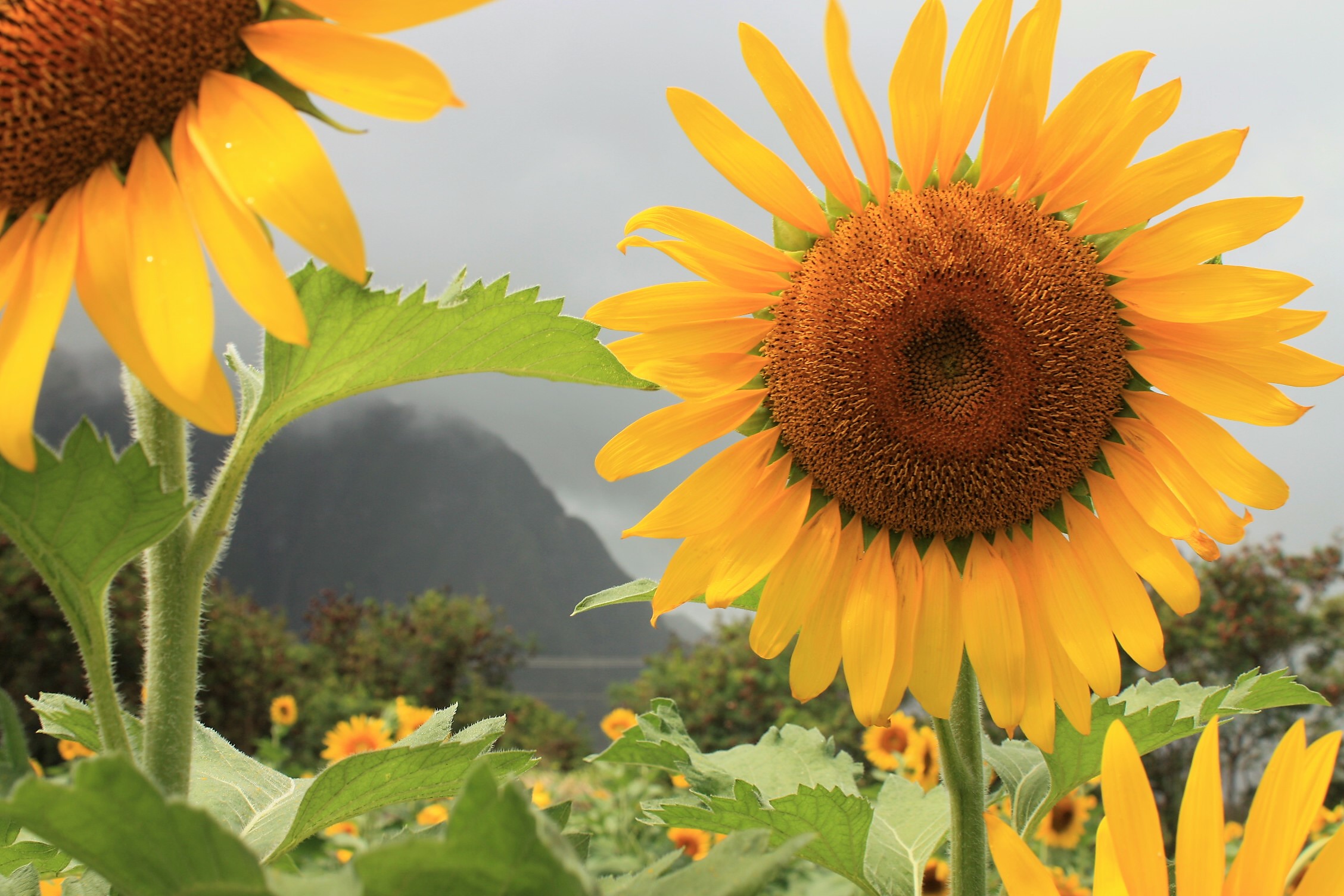 I just finished reading the 930+ page historical fiction book "Hawaii" by James Michener. Part of the past 150 years or so of Hawaii's history involves farming sugarcane and pineapples, so walking through the farm felt like walking through the descriptions in the book. My problem is, if I watch a movie or a show, it ends, and I can go to bed. But if I'm reading a book…I have a much harder time forcing myself to stop reading and go to bed. And then I'm dazed and grouchy at dawn when my kids bound in saying, "Can I have some MIIIIIIIIILK? Mommy? Mommy? MOMMY? I HAVE SOME MILK PLEASE MOMMY?"
Sea of blue, fields of green, yellow sunflowers glistening.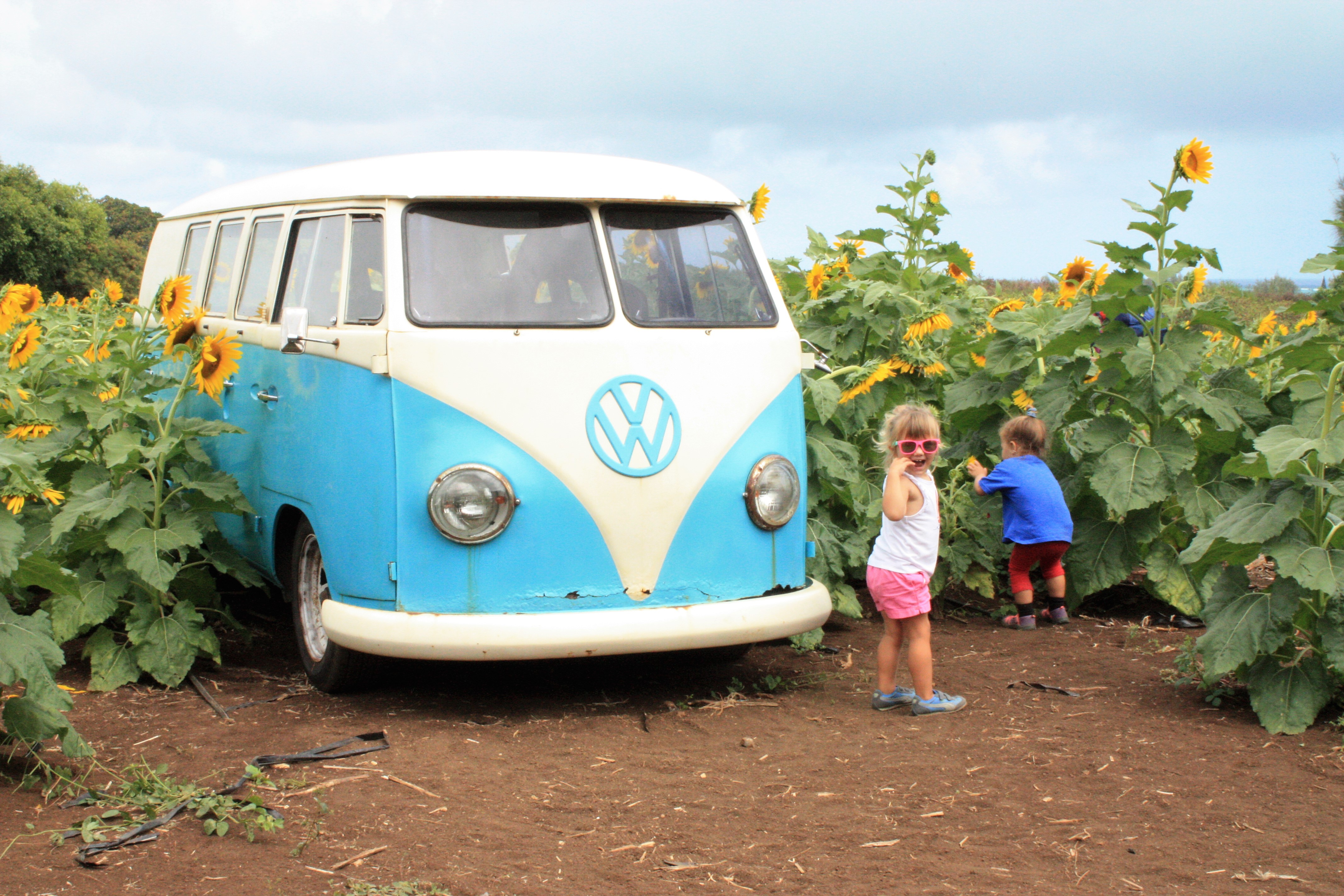 And most importantly, the day we went was a preschool field trip that happened to be on Eloise's birthday. But THAT is a different story!