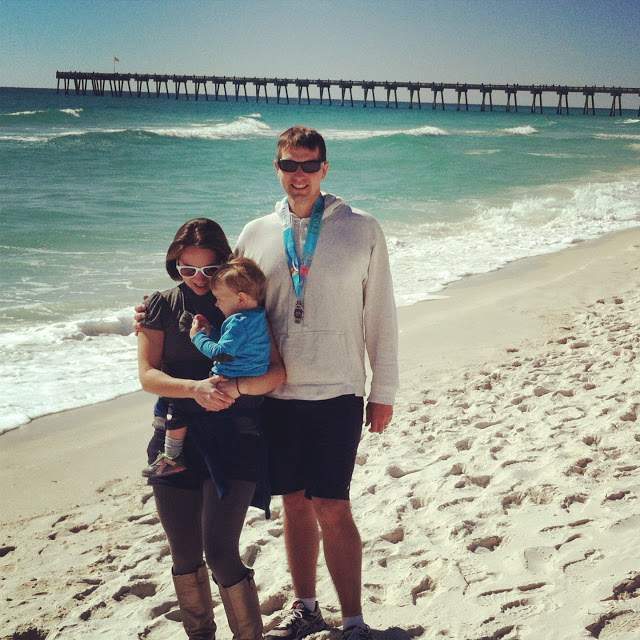 Chris ran the Pensacola Double Bridge Run 15K last weekend
Today is the best day we've had in a long time!! We had a great cardiologist visit this morning. Captain Goodbaby's medicated blood pressure is normal—WOOO!! Elevated blood pressure was the main problem caused by his coarctation. He'll stay on high blood pressure meds for a few more months as his body adjusts to normal, then his doc is hopeful the Captain can be weaned off of them. Today we dropped the other meds he was taking too, because he's healed so well.
And we haven't had any more problems with his heart rate either (at the hospital it was jumping over 200 bpm anytime I wasn't holding him, and sometimes even when I was). His voice hasn't totally recovered from the breathing tube, but the doc said to just give it a little more time.
The only thing he hesitated about was my plea to be allowed back into society. "Well…just don't go immersing him in a room of sick kids," he relented.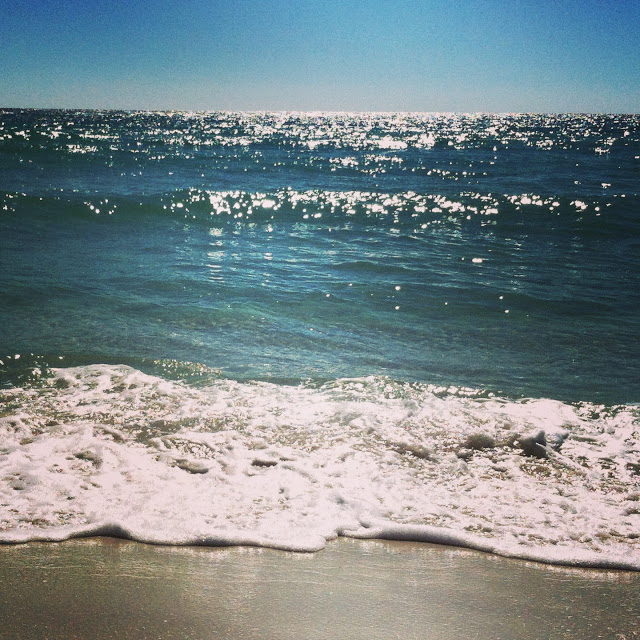 Pensacola Beach, February 2013
I knew being on house arrest would be difficult, but OH MAN. I underestimated how grouchy the Good Captain and I would get with no external interaction. So now we know: we don't do so well with seclusion.
Just going to the beach to see Chris after his run, or to the grocery store to get milk, is both a party (OUT OF THE HOUSE!!!) and a terror (EVERYONE IS COUGHING ON ISAAC!). On the other hand, this is the longest we've gone in a year without getting sick, so that's nice. Now we just have to figure out how to see people enough to avoid insanity without touching anyone or their germs.
So what do you do when you're housebound? Play outside in the dirt. A lot. Then come inside and make messes. Then clean them up. Then go outside and play in the dirt. Anyway, we are thankful to be on the mend, so I guess I can't whine about house arrest. This week we cheated a little too—I strapped Captain Goodbaby into his stroller and took him to the pet store. He loved the fish. He also liberated a beta fish by pulling its plastic container off the shelf…oops. Now we have a third pet.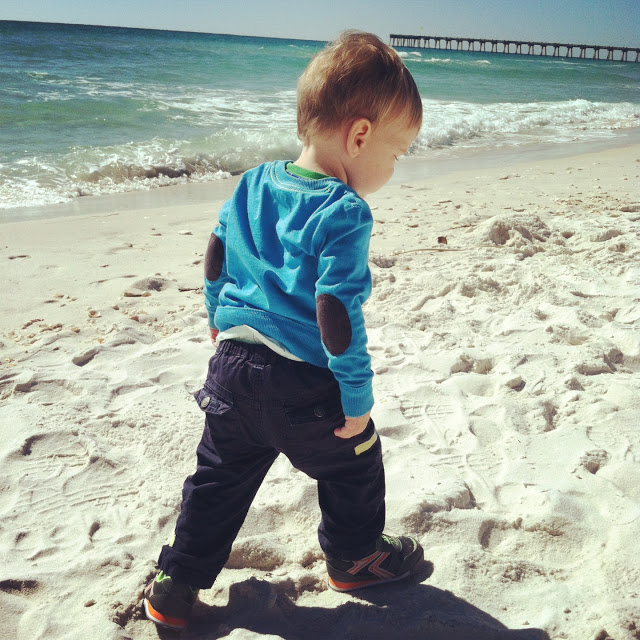 The water looks good, says I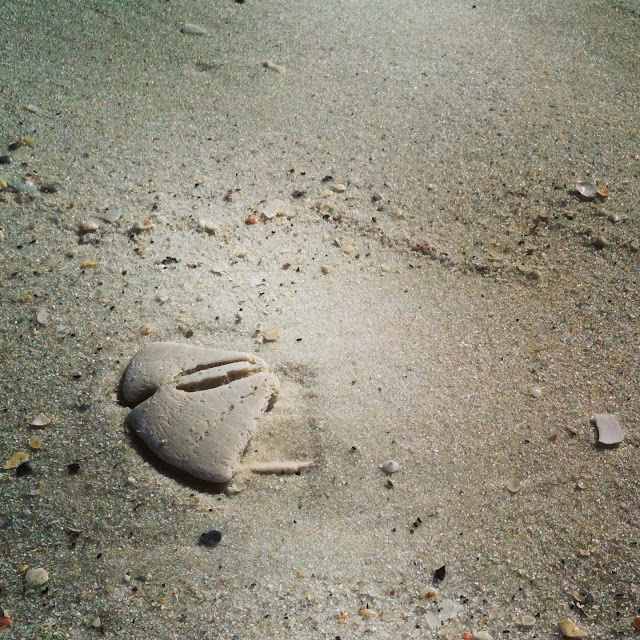 We love beach combing