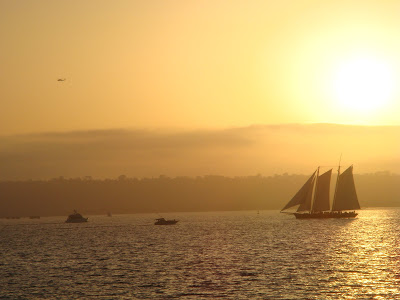 Get this! This is the first time Chris and I have been to San Diego together! This is very odd. We both have family here. I was here in October. Chris has been here for Navy stuff a couple times. We've been to some of the same places. But shortly before he left I said, "Wait…have we been to San Diego together?" Chris thought about it. "No, I guess not!"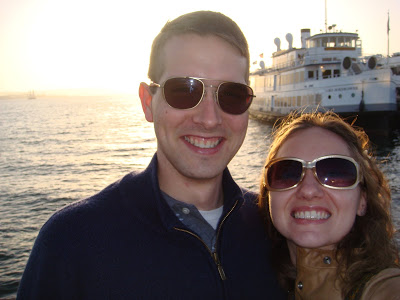 Chris got done with work pretty early Friday so we got me a pay-as-you-go cell phone and drove over the bay bridge to San Diego's waterfront.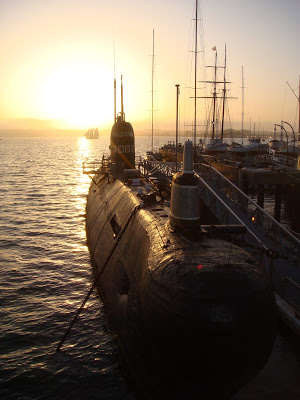 Chris is so…Chris. "Ooo! Boats! Want a boat? Let's go see the boats!" So we went on the HMS Surprise, the boat in Master in Commander, and an old Russian Sub, and some other boats, and the Star of India, the oldest functional sailing ship in the world.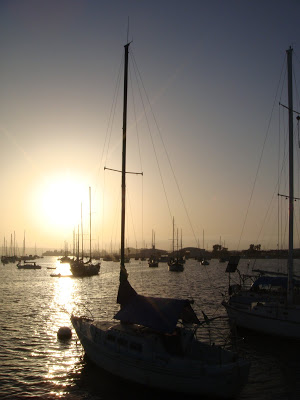 After that we drove around the Gaslamp Quarter, had a late St. Patrick's Day celebration at an Irish restaurant, went to a bookstore where we could read EVERYTHING and saw a NEW movie for the first time in more than a year!! "The Red Baron" was weird because the protagonist is shooting down Allied planes. Which side are we rooting for? How confusing.