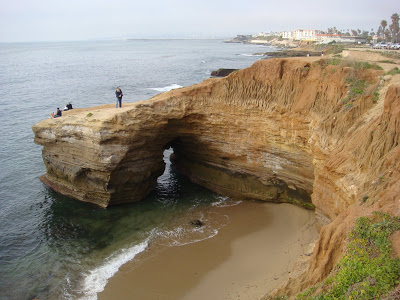 I have these disoriented flashback memories every time I'm in California. Have I been here before? A lot of the coast looks kind of similar, so I'm not sure if it was here, or Torrey Pines, or La Jolla, or some other place in the foggy kid-memory section of my brain.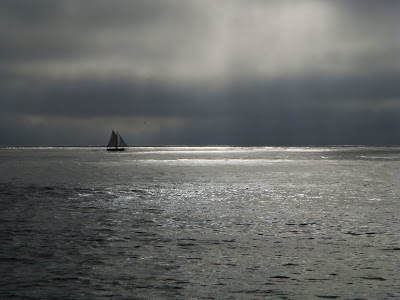 Something about Sunset Cliffs Natural Park on Point Loma flashed memories of all four of us kiddos, fairly young, racing over wet black rocks to look for tide pools and trying unsuccessfully to pry mussels off the rocks at low tide while my parents pointed out fish and sea anemones.
That probably wasn't here, but Chris and I had a nice Saturday afternoon walking up and down the shoreline and cliffs ignoring the "stay back! unstable cliffs!" signs like everybody else. Am I in some kind of weather warp? It's cool, cloudy and in the 60s, but everyone's in little sundresses and shorts. I was wearing jeans and a sweatshirt. Huh? It's like that all over town!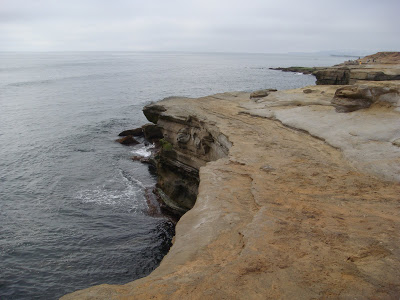 My nose started to run so we headed back, stopping at a coffee shop for a ginger cookie and Xiow's Blend tea (spearmint and chamomile) for me and a latte and snickerdoodle for Chris. How fun, we haven't really been on a normal coffee shop date in….well, awhile.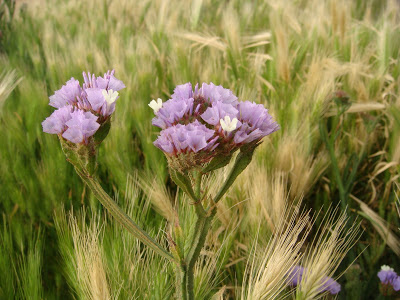 I love how accessible the cliffs and the beach are here. Just drive on over! No need to sift through an hour of traffic to get six miles to the beach (like in Japan). No need to commute to the beach via the train. It's there, you're there; there you go!