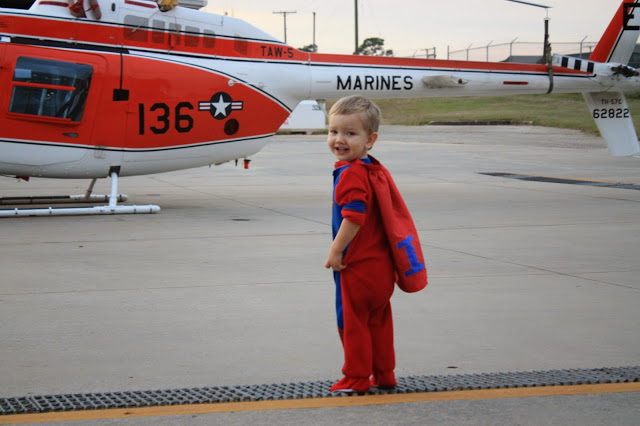 So if Dad can fly, does that mean he's a superhero, too?
Chris' squadron participated in a Trick or Treat at the Squadron event last night. It was awesome. Baby Handsome was TERRIFIED of Chris' CO in a clown costume. As in, he hid behind me and ran the other direction whenever we saw him. Clown Fear starts young, I guess.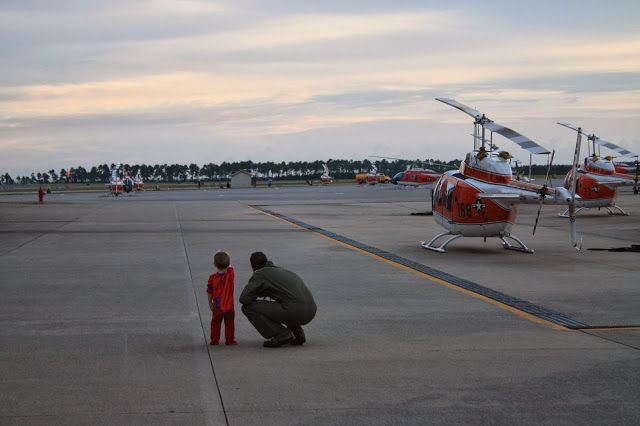 Isaac was less interested in the candy and more interested in the flight line. He kept trying to drag us toward the helicopters. He and Chris had lots to talk about at the hangers and in the cockpit. Looks like the Goodbaby might need need to ditch the Superman pajamas and get some pajamas like dad's for Halloween next year!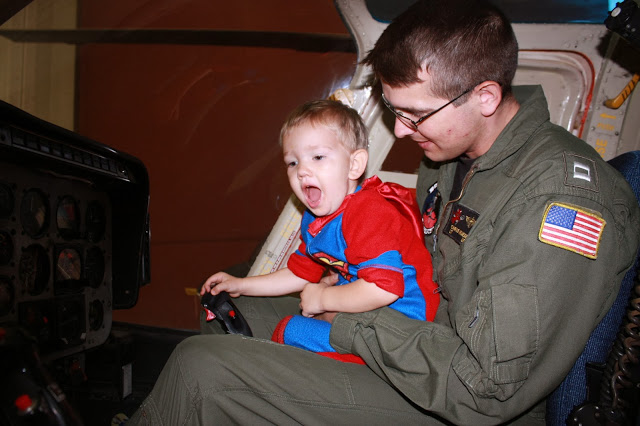 My friend Rebekah made that awesome cape for Isaac before he was born. Isn't it perfect?! Grammie got Isaac a couple cute costumes to try, but he looked terrified and ran the other way whenever we tried to get them on him. Even explaining about candy and practicing trick or treats. Oh well, maybe next year!