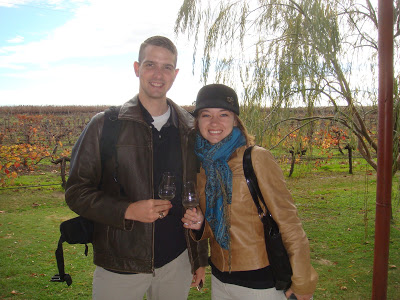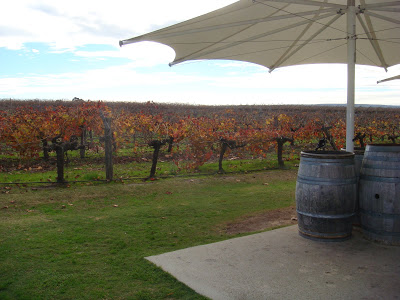 Chris and I went on a prearranged wine tour through the Swan Valley. We had a lovely morning and the tour would have been perfect if our lunch at the third winery had been concluded with chocolate petite fours, followed by a bus home and naps. We'd signed up for this particular wine tour because it sounded like the least alcohol, boasting a winery, chocolate factory with tasting, and Australian cheese sampling. It ended up as more of a shuttle bus between five wineries and a brewery where each plied us with as many samples as possible before their sales pitch. There were delicious local cheeses at the first winery, Lancaster Wines (above photos), but barely any cheese after that.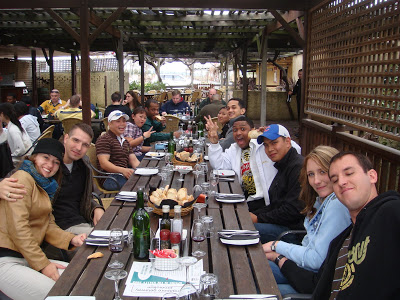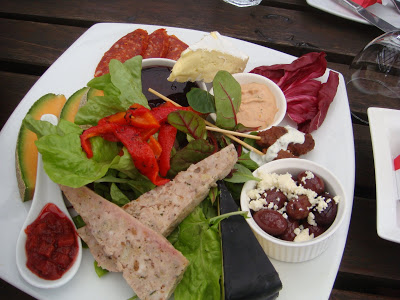 At the end of the day we were processed through the chocolate SHOP (not factory) and given one sample on our way to the cash register. I didn't like the squishy, jellied chocolate I tasted, so I asked if I could sample another. The guy behind the counter dismissed me, "You have to be on a tour to get a sample." I nodded. "I am on a tour." "Who's you're tour guide?" He challenged, sneering. "Rob," I looked around to point him out. "I don't know Rob," said Counter Boy, walking off. The people around me in line said, "That was rude!" and someone else on my tour said, "We know Rob!" But alas, no more chocolates. What a sad story.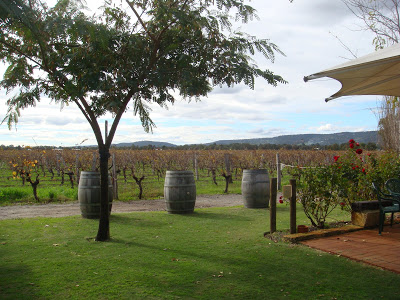 Chris wanted to buy two dessert wines at the first winery. I said maybe we should hold off until later in the day. He persisted and bought both wines and a wedge of our favorite cheese. This ended up being an excellent decision because those were the best wines we had all day. Good work Chris!! A success story!!