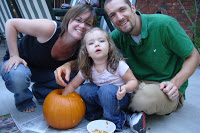 My sister-in-law Katrina tagged me more than a month ago. Chris and I were moving and I kind of forgot, but now I remember so here we go.
THE RULES::* Link your tagger and list these rules on your blog.* Share 7 facts about yourself on your blog.* Tag 7 people at the end of your post by leaving their names as well as links to their blogs.* Let them know they are tagged by leaving a comment on their blog.
Fact 1: I've had reoccurring dreams about tsunamis since the 80s. I always see the water recede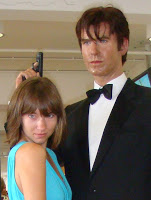 really far and try to warn people, then run away and survive only to look around and see barely a fraction of the people who were playing in the sand before.
Fact 2: I have a small obsession with James Bond. In Jacksonville I checked out Ian Fleming's "You Only Live Twice," where Bond's most dangerous assignment takes him to Tokyo and Fukuoka, but right before we moved here I went ahead and bought it for re-reading.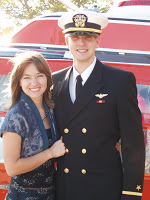 Fact 3: I think the military is a dumb, but I think it's kind of hot, too. This entire post is inspired by the fact that it is Friday night and Chris is working late. Once he gets home we're going to see the new James Bond movie, which opens tonight on base!! He's also working New Year's Eve = dumb.
Fact 4: I got paid a big sack of money with a dollar sign on it to stalk celebrities for a national magazine a couple times when we lived in Florida. Not my best work, but certainly my best paid work.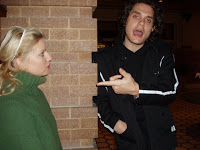 Fact 5: I have a piece of glass lodged under my left eye from a car wreck seven years ago, and it hurts when it's cold out or if I'm sunburned.
Fact 6: A camel-colored leather United Colors of Benetton jacket requested that I buy it at the base thrift store today for $3.75. We're now best friends, because when I packed in September and I thought I'd be good with two coats. Not in fact true.
Fact 7: I think it's dumb when people blog their apologies for not blogging more often. Who cares?!
Tagging:
My sister Hannie, who has to do this post from work (my rules!)
Rebekah, whose blog titles never make any sense (in a good way)
Courtney, an Aggie teaching English in Peru this year
Rachel, the most consistent blogger. Ever. Also: crafty.
Kacie, one of the pumpkin-and-beading trio, who's teaching in Hungary
Jaime, who never apologizes for her sporadic blogging! Thank you!!
McKay, another Aggie moving to Japan (Okinawa) at some point.