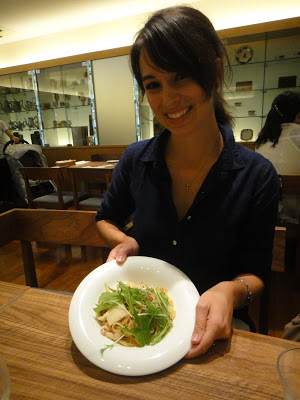 Here's what I like: lunch with friends in Jiyugaoka! This area is consistently named one of the best places to live in Tokyo. We just come here for the tea and cute shops. There are lots of tea shops here, but Lupicia is my favorite.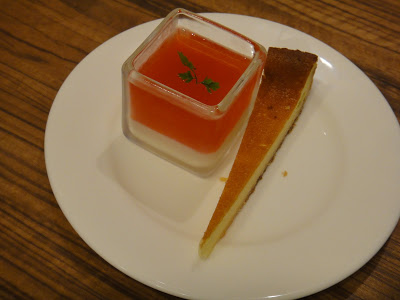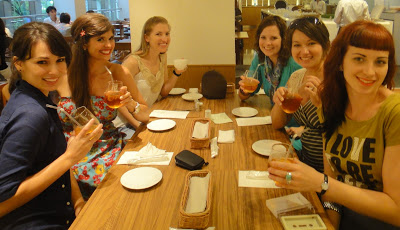 Nicole, Sarah, Mary and her sister-in-law, Brittany, Rebekah and I planned a Lupicia outing a few weeks ago to celebrate all being back in Japan post-evacuation. That morning I stood on my porch and looked up. "I know it rains every time I go to Lupicia, but I don't see a cloud in the sky," I thought, not bothering to grab an umbrella. Two hours later the heavens burst forth with a deluge that would impress a duck. It certainly impressed us.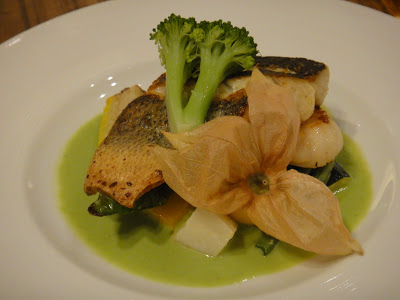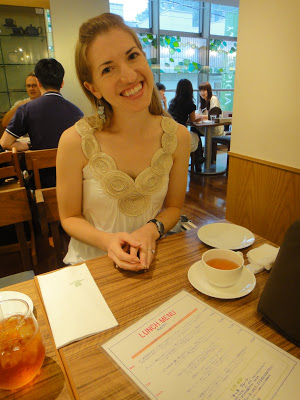 Nicole, unfortunately, got caught in the worst of the rain. She ordered hot earl grey tea to warm up; everyone else enjoyed the iced peach melba tea with our lunch sets, which included a choice of entree, three types of bread—one with olives baked into it, and two desserts. After lunch we tripped around Jiyugaoka, avoiding the drips and looking for sale racks before catching our train home. A delightful summer afternoon with good friends!!