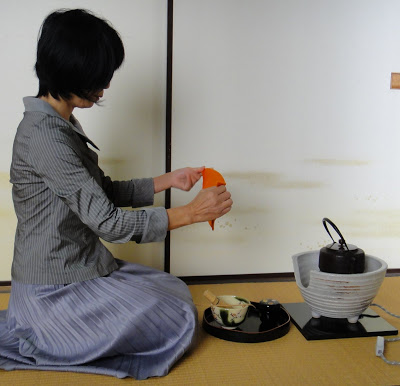 "If a man has no tea in him, he is incapable of understanding truth and beauty." ~Japanese Proverb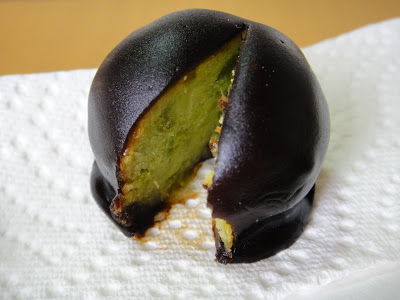 Today's chado lesson began with folding the fukusa, or silk cloth used to ritually purify the tea utensils. We also learned how to fold the white chakin and clean the tea bowl. We stoically poured water from the iron kettle; we made and served tea, we bowed, we purified, we exited. We need work. Our lesson two weeks ago was warm and humid; today cold rain (61 degrees) beat the shoji-softened window as we warmed ourselves with tea. Cozy!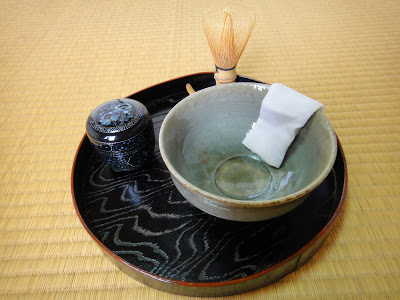 Then I continued on to ikebana lessons, were I combined camellia leaves, snow willows and daisies to create this early autumn arrangement.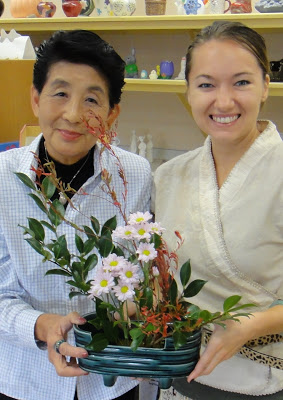 Then I had a traumatic trip to the dentist to have a badly-done Pensacola filling replaced. I knew it would be terrible when he said, "Hmm, we're going to have to use a rubber dam…." = there will be blood and we don't want it trickling down your throat and causing you to vomit in the middle of this already awful procedure. Pensacola dentist, you may expect a strongly worded letter. I brought my ikebana arrangement home afterwards and passed out on the couch. When I woke up shortly afterwards, the kitties had already munched the camellia leaves, but I don't think you can tell.