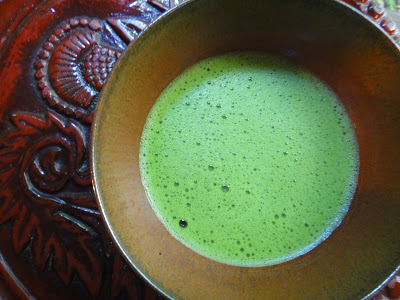 Or the bamboo garden at Hokokuji Temple. Either one. Either way, this temple is steeped in Japanese shogunate history!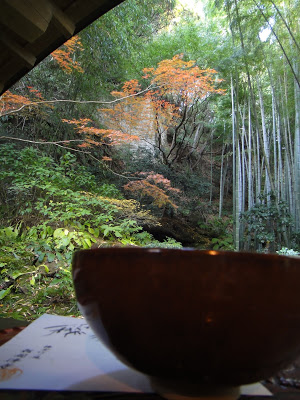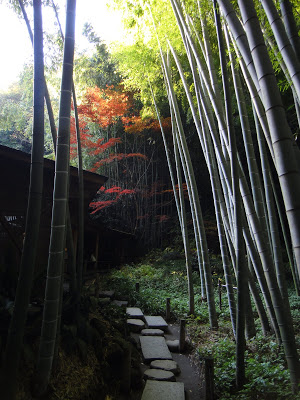 I first came to Hokokuji with Chris and my brother Luke in May on my friend Stacey's recommendation. This Buddhist temple was founded in 1334, a year after the Kamakura Shogunate came to an end (until then, Japan was ruled from this enchanting coastline). The seat of the Muromachi Shogunate's power was then established in Kyoto, but Kamakura remained politically strong. The shogun made his son governor of Kamakura and the Kanto/Tokyo region, plus appointed a vice-governor from a different family. These two families passed down leadership for about 100 years until drama and violence broke out. Mochiuji Ashikaga (1398-1439) inherited governorship of Kamakura at the age of 13. He proceeded to annoy his vice-governor by not following advice. The vice-governor peaced-out, but held a seething grudge. Meanwhile in Kyoto, the fourth Shogun's younger brother was secretly trying to overthrown the shogunate to claim power for himself. He enlisted the help of the disgruntled former-vice-governor and the governor's uncle in Kamakura, requesting that they do away with the current powers that be in that city and secure the governorship for themselves. They agreed and attacked the young governor's house in the night. But Mochiuji (the governor) escaped and sounded the alarm, appealing to the shogun in Kyoto for help. The shogun of course fought the attempted coup d'etat and sent his army to apprehend the disgruntled guys. They went from being disgruntled to disemboweled by their own hands.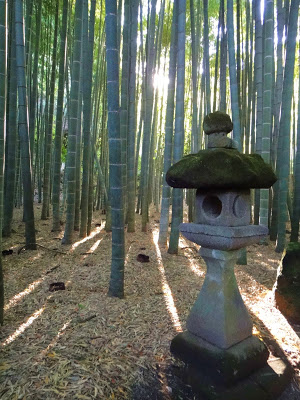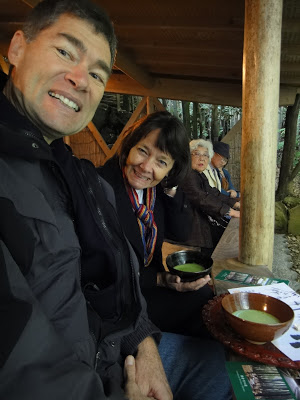 I'm a little fuzzy on what exactly happened next—the governor grew up and had a son, then at 13, the son came of age and received a new name, but for some reason the new-but-still-disgruntled vice-governor took offense to the name on behalf of the shogun. The shogun agreed it was offensive, so they attacked the Kamakura governor and his unfortunately-named son. In the face of their shameful defeat, the governor and his 13-year-old son were forced to commit ritual suicide, or seppuku (or the more vulgar term for belly-slitting: harakiri). The point of all this is: the teen took his own life here in the courtyard of Hokokuji in 1439.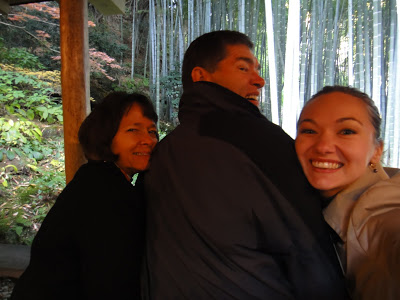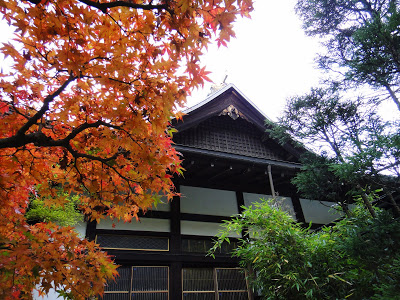 Yet the ancient bamboo garden remains an ideal spot for a relaxing cup of matcha green tea. The crimson Japanese maples stood in stark contrast to the evergreen of the moso bamboo stalks. Sometimes this temple is called take-dera, or "bamboo temple."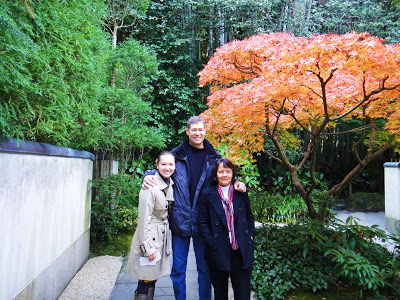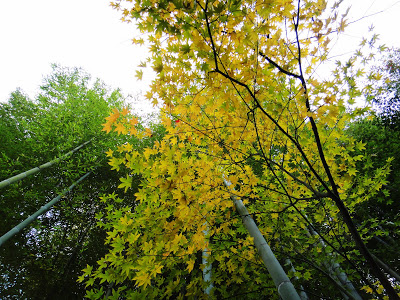 A stone tied with string in the middle of a path is a zen "do not enter" sign. Here, it just means, "the end!!"