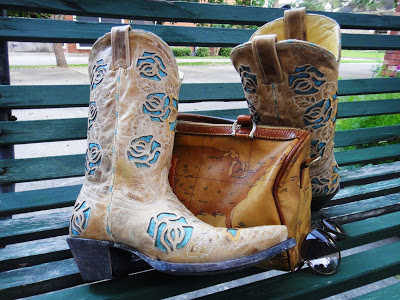 I wore a pair of hand-me-down cowgirl boots every single day on our one-way drive from New Jersey to Texas when I was eight. I thought they were the coolest ever. My mom teases me for getting really into the Texas history performance at my new school and saying, "If you can't beat 'em, join 'em!" as I demonstrated my new Cotton Eyed Joe dance skills. I don't remember this. Anyway, I subsequently outgrew these and another pair of boots, but since I've been a big kid I have yet to find a permanent replacement. Until last week. I dreamed about them for a week and bought them today—because seriously, how can I claim to be from Texas if I have no boots? Problem solved.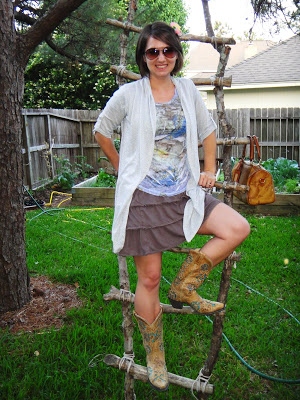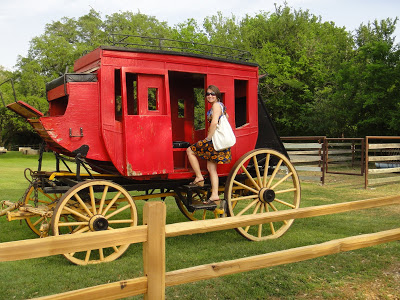 An old Texas truck commercial has some old cowboy drawling, "In Texas, everything is on the other side of nowhere." This is true. My mom and I proved this again last weekend as we left the Katy prairie for Dustie and Ryan's wedding in the Hill Country. The ceremony was in a beautiful chapel on top of one of many rolling hills surrounded by fields of waving grass and serene bovines. Their ranch reception featured barbecue, two-stepping, a big dance I forget the name of, and the chicken dance. I love Texas! Congratulations, you two!!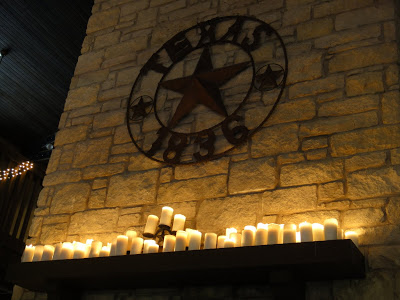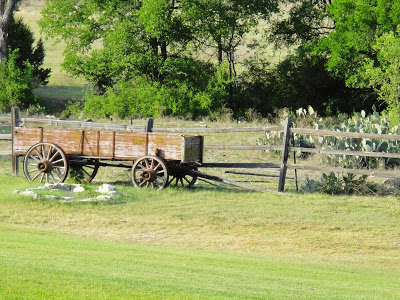 Back in Houston, I visited my sister in Rice Village. We walked to the Rice University campus where she's working on her Ph.D. for a tour of her office space and classrooms. We circled the school on a beautiful walking trail lined with those trees that bloom in Texas right now and smell like April/May/school ending/beginning of summer/getting married. Then we got frozen yogurt with too many toppings. Han's husband Justin was driving back from College Station and stopped to pick us up some Layne's with that amazing peppery dipping sauce. Yum!! The guy gave Justin a funny look when he asked for 10 extra sauces. Justin tried to explain, "This girl–" the guy immediately nodded and went to get them.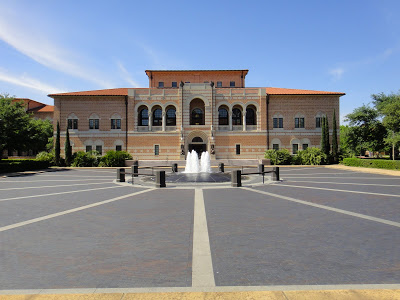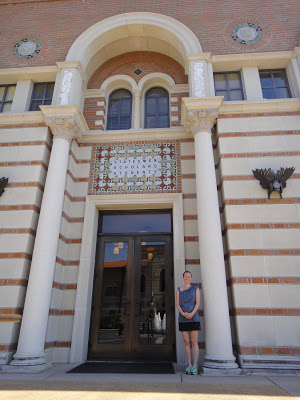 In the past month, we've had two cloudy days. Two. Temperatures have ranged from the upper 50s (one day) to the lower 90s (a few days last week). Our day at Rice was gorgeous all day. Back at my parents' house, Mouse has decided he's a daytime outdoor cat. Pounce figured out how to pop the window screens out with his nose.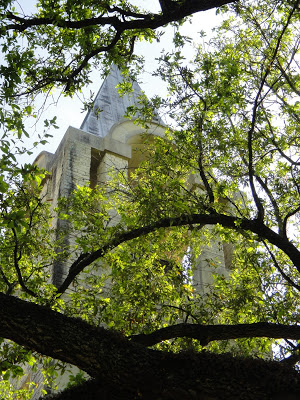 I am against belly pictures in principle, but I don't think this counts. This is just a sister moment. I think seeing my little sis pregnant has been one of the best parts of being home!!