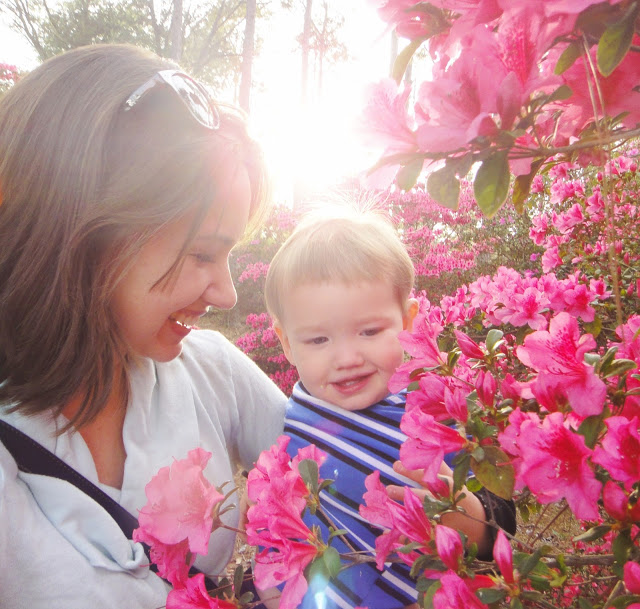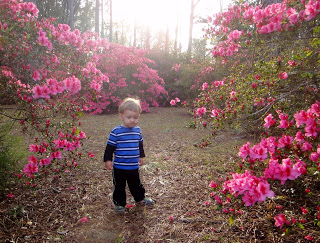 If you would like to hear strangers say kind things, show up unannounced and wander onto their property. That is what Captain Goodbaby and I learned today. Twice.
The first time we followed a sign for rabbits and chatted with a kind old man, his granddaughter, their puppy, and assorted very cute rabbits. Also we got to cluck at some chickens.
The second time, we were driving around looking for a local nursery (plant kind) when I saw a vision out of little girl fantasy world. If I were five I would have named it the Enchanted Azalea Forest or something. It was about 30 minutes until sunset and sunlight was slanting through tall pine trees, illuminating the azalea bushes that loomed way over our heads in full bloom. Pine needle paths wove through the pink bushes. I did a U-turn and pulled over. The owner pulled into his driveway as Isaac and I trespassed. Whoops.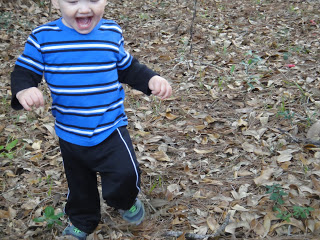 "Are you here to look at the deer?"
"I'm sorry?"
"…Huh?"
"We saw your azaleas. They're gorgeous."
"What? Oh, well take a look at the deer. I feed 'em. One night I pulled up and there was a seven-point stag in the field. He lifted his head up and looked at me, then just put it right back down. Went back to sleep. There's a doe and two yearlings there right now. See 'em?"
We did. And as soon as the Goodbaby saw them, he took off, cackling, in pursuit. They got away. The owner smoked a cigarette, nodded to us, got back in his truck and drove over to the house. Captain Goodbaby and I played hide and seek in the azaleas until the sun disappeared.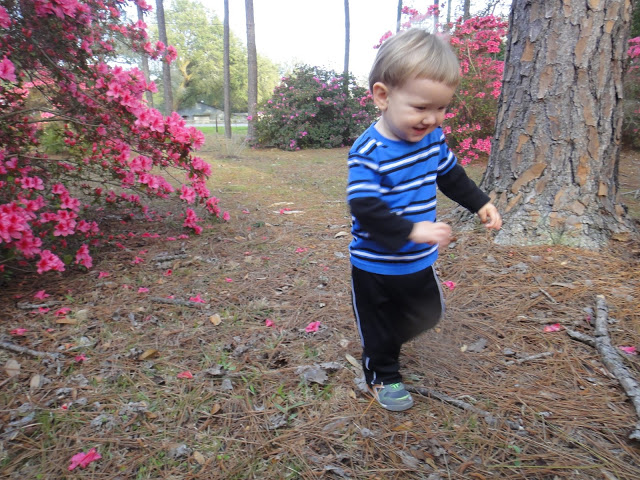 Wheeeeeeeeeere's Isaac?

There he is!