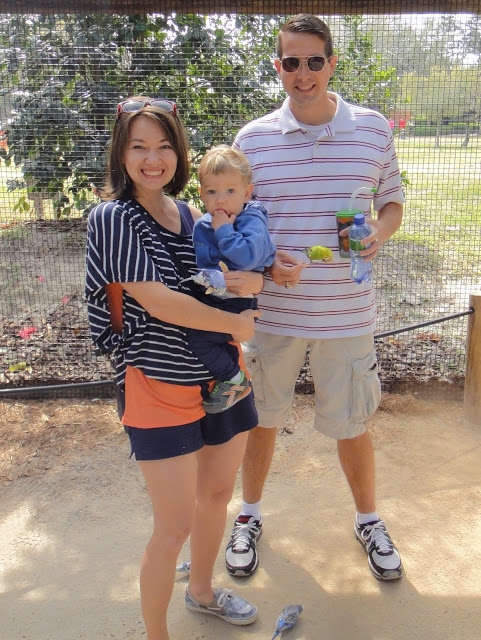 How many budgies can you find in this picture?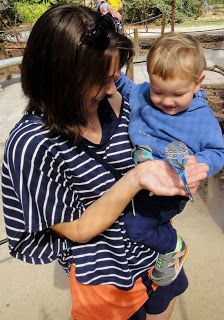 We knew it was time to visit the Gulf Breeze Zoo when Captain Goodbaby started saying, "Yi-yon!" every time he sees his stuffed lion. And quacking and mooing. This tot needs to see some animals!
New since we visited six years ago: the Free-Flight Budgiery, where multicolored parakeets land all over everyone and eat the budgie treats we bought ($1) on the way in.
The good Captain was highly entertained, but less so after one of the budgies chomped his chubby baby finger. Sad. And an ugly duck chomped his finger on the way in, too. Two bird chomps in 30 minutes—oops. After that he stuck a little closer to mom (until we left the budgiery, anyway).
All the budgies stuck closest to Chris. A little too close.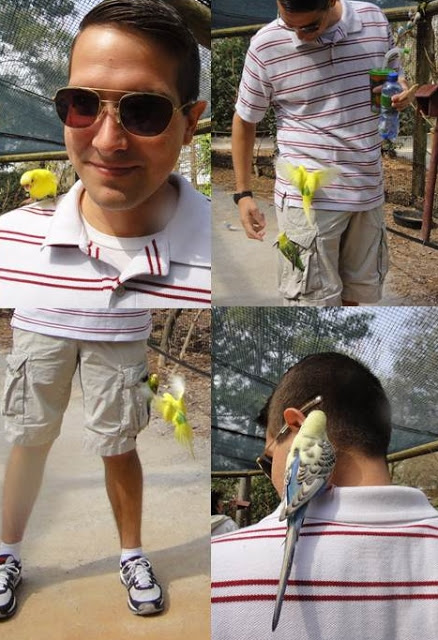 The birds liked Chris' pockets. And Chris in general. A lot.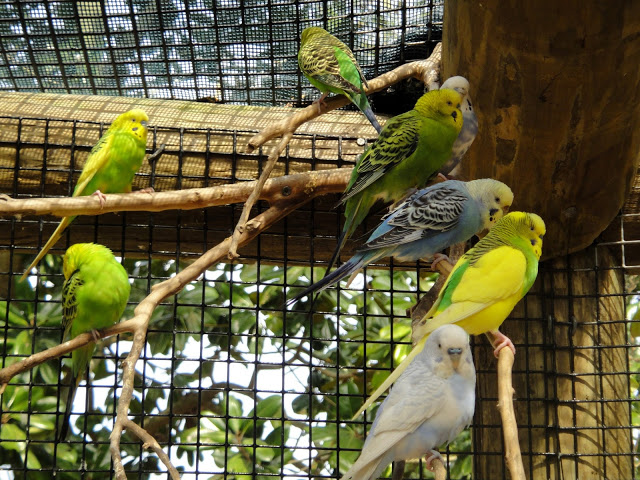 Parakeets EVERYWHERE. This is better than Petsmart (which is next to the grocery store, so we go a lot)!!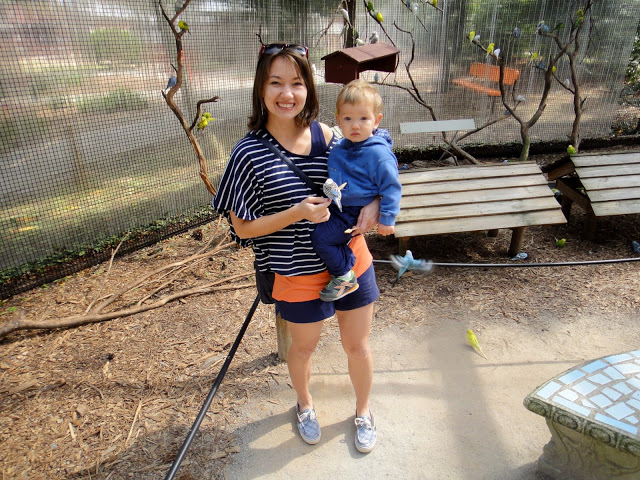 NOW how many budgies can you count? Just kidding. Sorry about your finger, baby.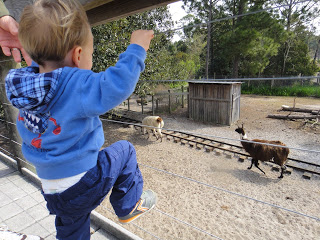 When we lived here before I lost an earring back near the tigers. Chris and I bent over to search the ground when the tiger slunk toward us…then raised his leg. We dove out of the way as he sprayed to mark his territory or whatever. Do we look that threatening/delicious? Well whatever, gross. But how many people can say a tiger tried to pee on them, right? …A spurious boast, at best.
Our tot had proven tasty-looking twice already, so we held his hand near the carnivorous cats (who were rather active on this breezy, cool morning).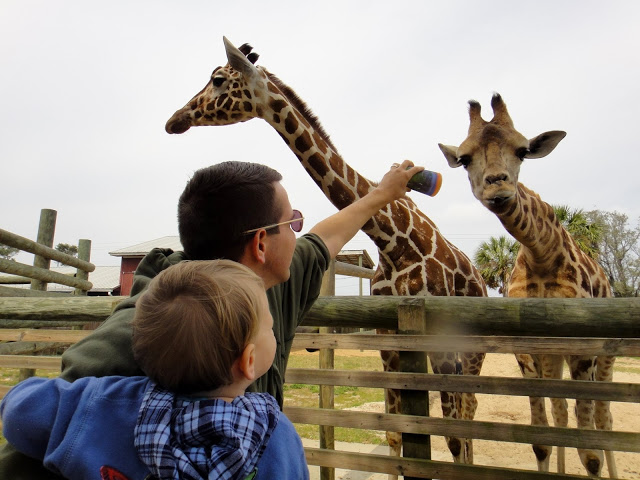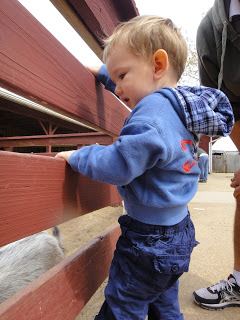 Then we walked down the boardwalk, took a little train ride around Gorilla Island, played on the playground, pet goats at the petting zoo, fed the giraffes, and took a last peek inside the budgiery (can you tell that was my favorite?).
The Goodbaby was TIRED but made it all the way home to nap. Success!
The Gulf Breeze Zoo is open 9-6pm from now until September (different hours for winter and holidays). Adult military tickets are $12.95, plus extra for: budgie sticks, feed cups, train ride. Babies are free!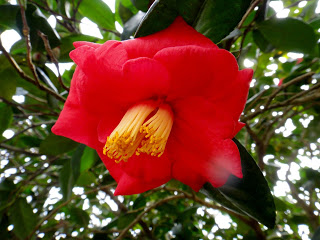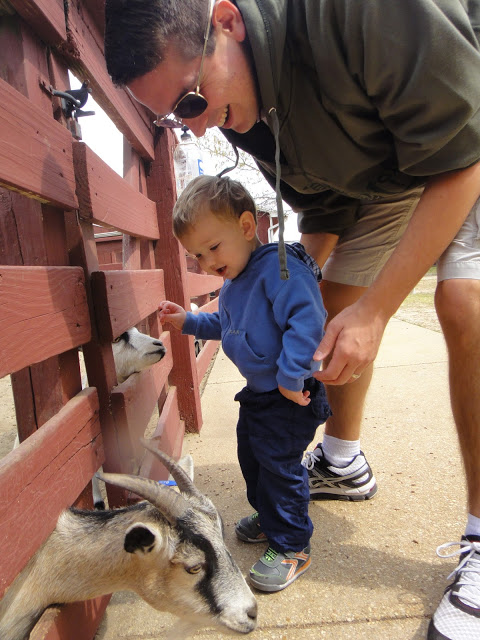 Petting zoo