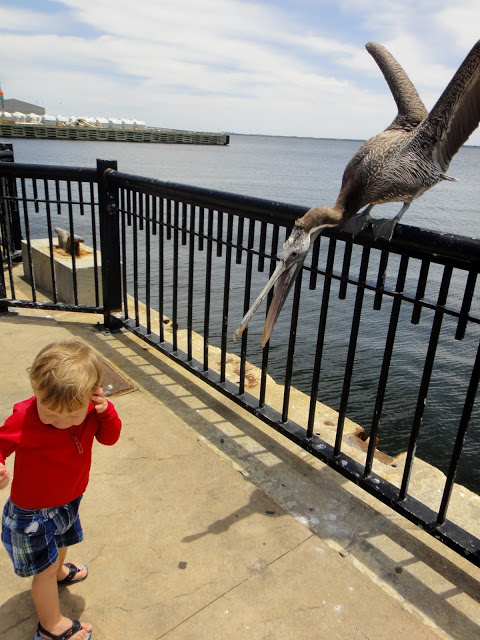 the Picky Pelican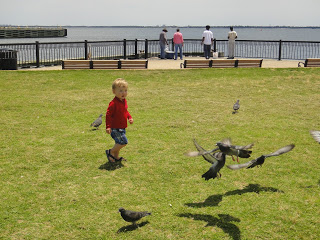 these guys are more my size
My friend Kristin invited the Goodbaby and me to Plaza de Luna's splash pad on Palafox Pier this week (open 12-5pm M-W, 11am-8pm T-S). Captain Goodbaby's favorite part was the abundance of birds larger than him. He walked under a crabby pelican, who chomped his head and ruffled not a feather when I shouted and shook my foot at him.
This Picky Pelican is not to be confused with that attractive 4-Runner you see driving around town—that is the original Picky Pelican, named by a jet-lagged Chris.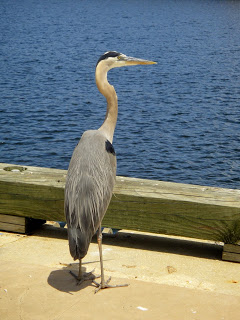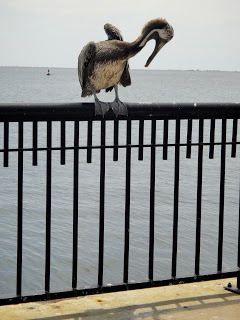 Anyway, the splash pad was a hit in spite of biting birds!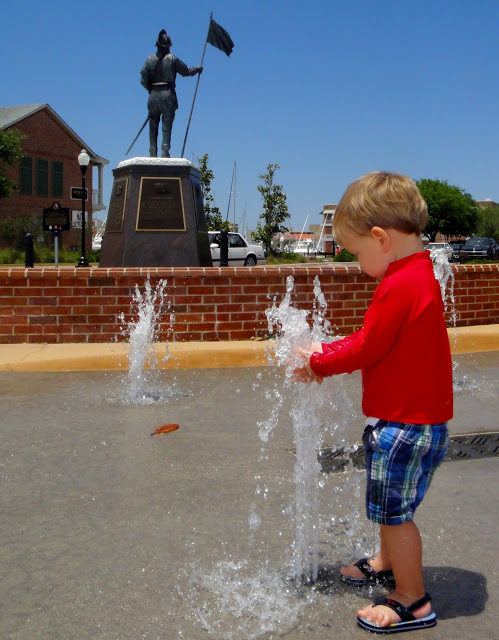 de Luna guards the splash pad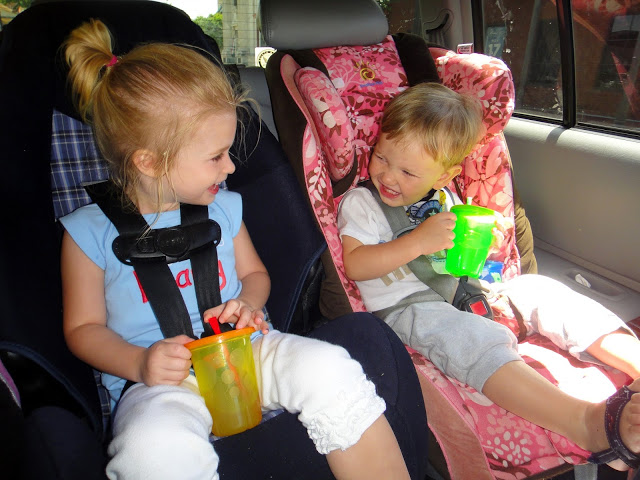 hee hee…we switched car seats.