An ordinary Wednesday turned into an adventure. It's nice to have adventures again. I am so invigorated by warmer weather! Winter here is no joke. Not having to bundle everyone up saves like an HOUR trying to get out the door. Miraculous.
Anyway, after the grocery store i announced we were exploring. We found the macaron shop we sought, bought some cookies for Chris' homecoming and tea with the neighbors, then ran around the Freemason district.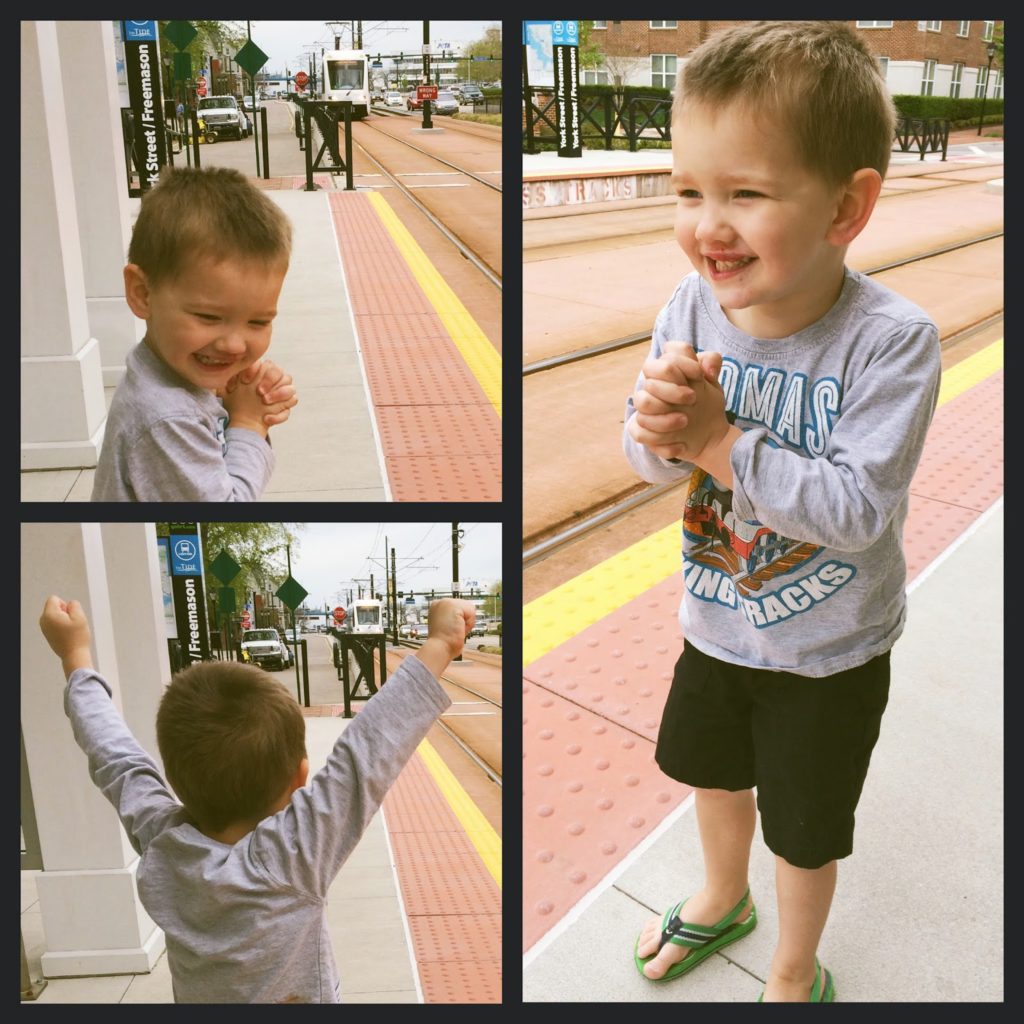 A train rumbled past as we crossed the street. Imagine the joy. This fueled Isaac to exuberantly run around a pedestrian bridge, where he tripped on his flip-flop and hit the ground HARD. Total wipe out: bloody knees, busted lip, tears and snot for days. Blood freaks him out and ELOISE was sleeping so I tried to wipe the blood from his mouth before he could see it, but it just kept coming. So sad.
So when he said, "please, mom? I ride the train?" How could I resist?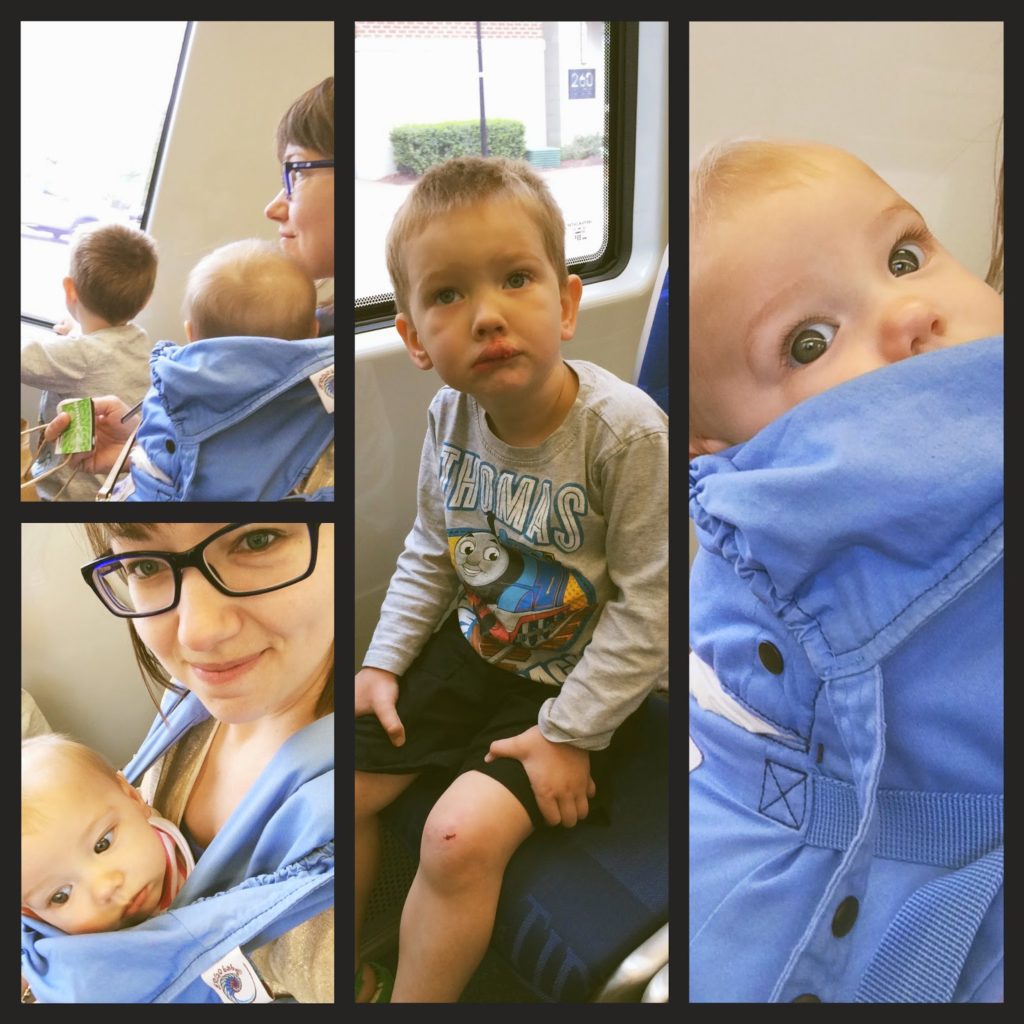 He helped me buy a ticket ($4 for an all day pass for me. Tots free). We waited at the station. And we rode that train! Downtown and back. It was cool to see how the areas I'm familiar with fit in with places I've heard about, or places I went right when we got here when I wasn't oriented at all. Eloise slept the whole time. Isaac was delighted the whole time. Everyone cried on the way home, but that means we had a good time.
When Isaac woke up from his nap the very first thing he said was, "Can we ride the train again, Mom?" Next time maybe with Dad!