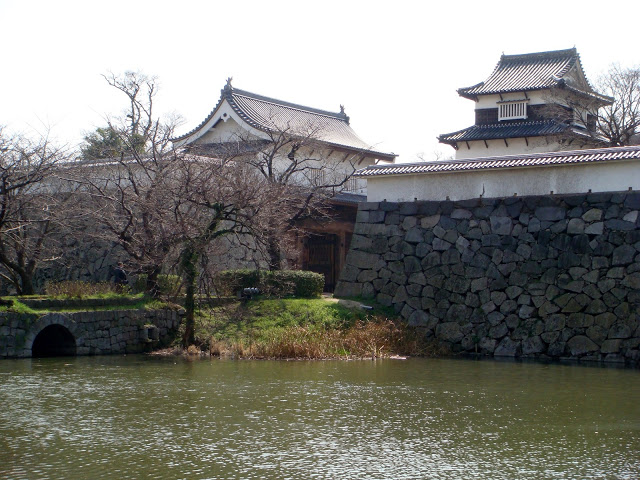 Ruins of Fukuoka Castle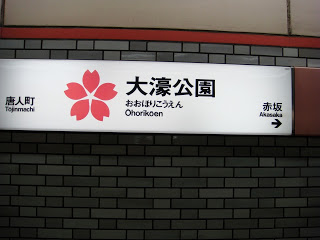 Thinking of Japan today, of course, more than usual. Two years since that horrible earthquake. Two months since Captain Goodbaby's surgery. We had a rainy day and a cold front, and Chris is working late, so I watched some stuff online about Japan and ended up sniffling. There's so much I miss about Japan. I do not miss winter. I do miss cherry blossom fever and, most of all, all our friends in Japan.
I came across these March 2009 photos from Fukuoka. Chris had just deployed for the first time and I flew across Japan to meet him in port in Sasebo. I flew into Fukuoka, took a bus down to Sasebo, and for some reason walked two miles to the base there. Chris worked most of the time, I wrote a couple travel articles, we visited Nagasaki, then I returned to the Kanto Plain alone.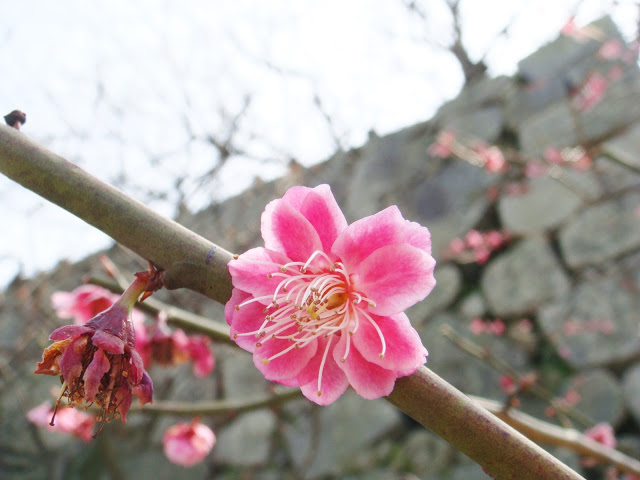 First signs of spring outside Fukuoka Castle ruins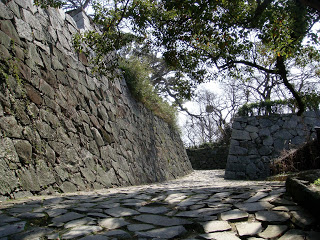 castle ruins
That spring I learned so much. I experienced the national obsession that is cherry blossom season, I learned to appreciate spring more than ever ever ever before, and I started to learn what it means to be a military wife. I began to learn, in a whole new way, to rely on friends, and to really be a friend. I learned how to instantaneously translate time zones in my head in case I needed to call my mom when I couldn't sleep in my cold, drafty house at 2am. I learned how to be married when only one of you is around (like take care of car paperwork when doing so requires a power of attorney and a foreign currency, for example). That first icy loneliness is similar to how I feel about Japan on March 11. WHOA, this post making me feel bummed. Sheesh, even looking at pictures of winter is depressing. But how could anyone not feel dismal when almost 20,000 people got washed away that day? I still feel sick about it.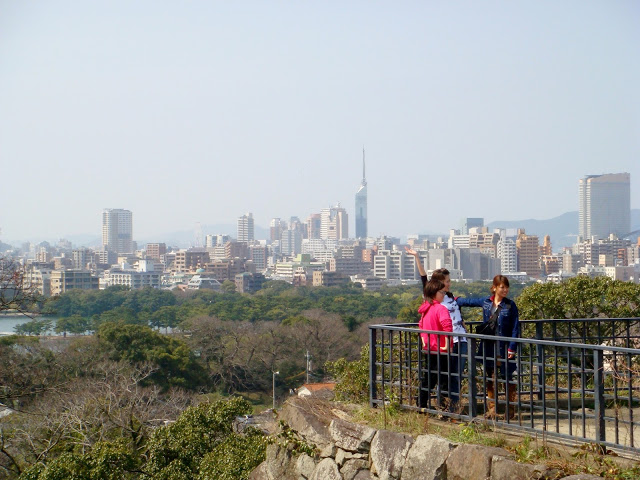 View of Fukuoka from the castle ruins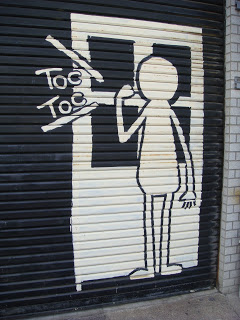 Behold, I stand at the door and TOC!
So this weekend it was nice and warm. We all did yard work. Captain Goodbaby helped me transplant gardenias and plant more azaleas while Chris fertilized and killed bugs. All our flowerbeds are a little spare. I looked around the yard at all the trees and bushes other people would get to enjoy in maturity. Hmph.
No, wait. This requires a change of thinking. So yeah, we plant the trees that will shade other people's bikes and swings. But I'm learning which shrubs we'll be able to enjoy, too. Our hibiscuses went crazy and were taller than me by the end of last summer. Our azaleas are a good size after just one growing season—get more of those.
So here's our military family lesson for today: don't neglect to garden for the growing seasons we have. And: we never really get over the places we leave behind.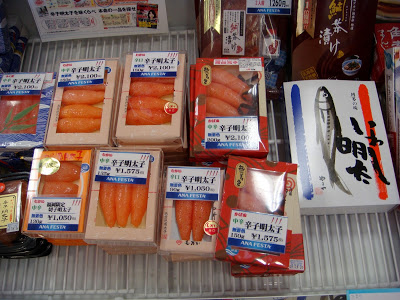 First day back at church!! (gotta have a baby pic)