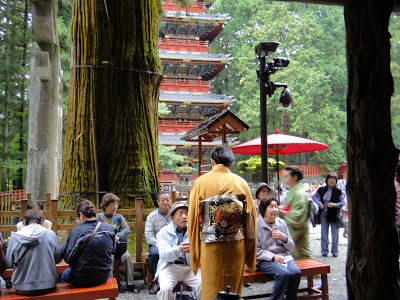 I am fascinated almost to the point of obsession with fall. Cool weather, sweaters, and—the crowning glory—fiery, changing leaf colors!! Amazing! Observing the passing of the seasons seems so novel to one who has lived the majority of her life in Lands of Few Seasons.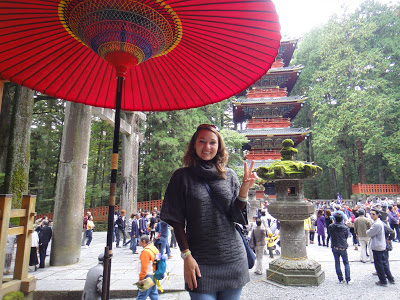 One thing I like about tea ceremony and ikebana is the attention to season, and beyond that, seasons within seasons. Bunnies, the harvest moon, autumn grasses say early fall; changing maple and ginkgo leaves say late fall.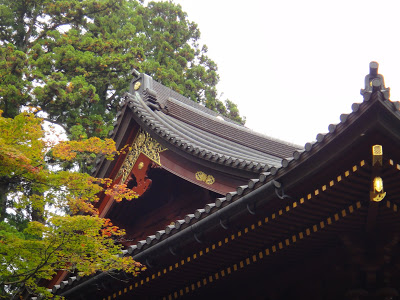 In Nikko this weekend we got to fast forward to mid-fall for a day. The maples were just starting to change—a branch of orange leaves showed through here and there. We saw the red chado umbrella and took time for tea after the samurai paraded by.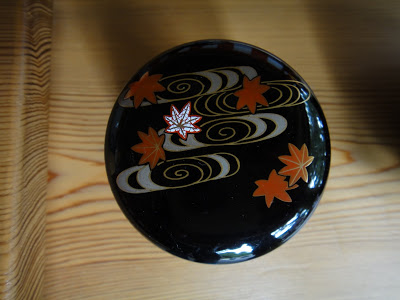 The tea implements and kimono had been chosen with care and attention. The lacquer tea caddy, a tea bowl, whisk and tea cloth sat serenely on a tea table for examination. The bamboo ladle rested on a mini samurai helmet in honor of the day's festival. Perfect!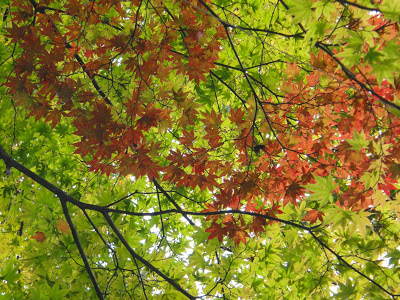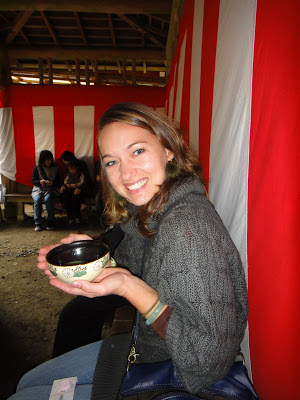 When performing tatami-style tea ceremony, I bow before entering the tatami room—a humble, welcoming bow. I bring in the tea implements on a lacquer tray. I leave, returning with the waste water bowl. Now comes a part I find surprisingly effective: I put my hands above my knees in tea ceremony position, pause, then take a deep breath before proceeding.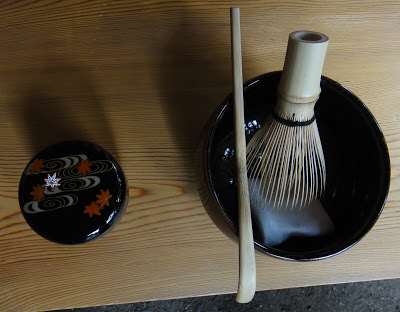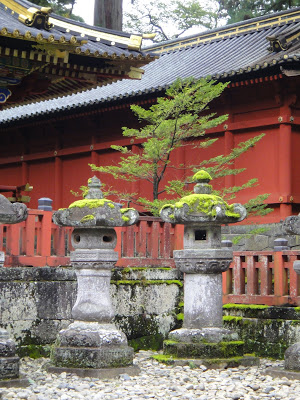 If I arrived to lessons in a rush, this is particularly important. It draws focus to the point: my guest is here to have tea with me so we can observe this moment of stillness in the passing of seasons together. By performing the motions gracefully and artistically, I can bring them relaxation and aesthetic satisfaction. (My favorite cookbook, "French Women Don't Get Fat," mirrors this concept with food).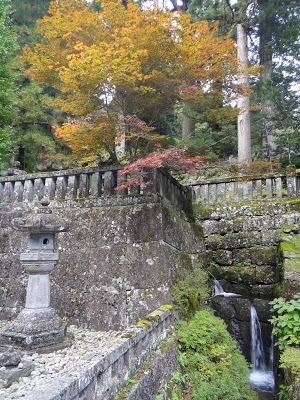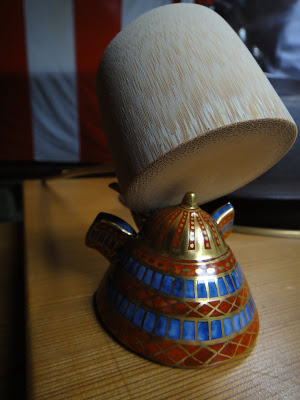 After the guest eats the tea sweets and drinks the matcha, he sets the tea bowl down on the tatami, places his elbows on his knees and leans forward to carefully pick up the bowl again and admire it. This is my third favorite part after 1. eating the sweets and drinking the tea, and 2. the deep breath of preparation. I like looking over the purposeful irregularities of each bowl or, this time, admiring the decoration of the Tokugawa family crest encircling my tea bowl.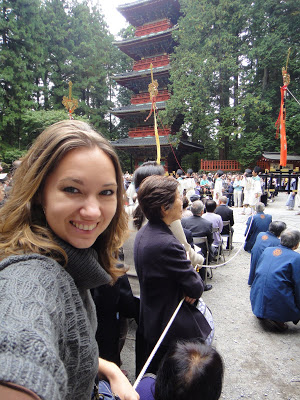 Last year seemed like the first fall I've ever known. That's not quite accurate because when I was eight and my family moved to Texas I remember mentioning to my mom that I missed the colorful leaves in New Jersey. And we moved here in the middle of fall, but we only half-appreciated it because we were stuck in, "Aaahhh! We moved to Asia!" mode. But last year every chance I got I rode The Scoop to a local park to gawk open-mouthed at the plethora of colors overhead.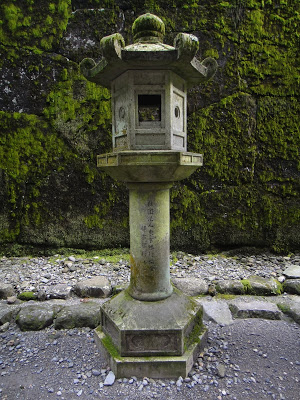 "LOOK at all these COLORS!" I'd gush to Chris. "Have you ever SEEN so many colors?" It's all so new and surprising!