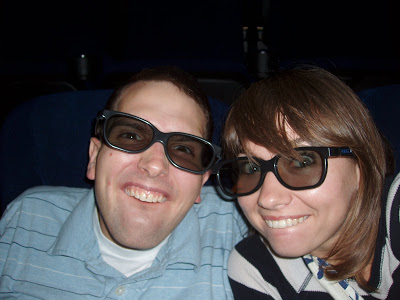 This is what we would call 'the Pensacola Face.' Yes, it is small-minded, snobbish, immature…probably offensive. And totally justified. When Chris and I first moved to Pensacola, Florida, Chris spent a Saturday morning in the age-old tradition of fixing his motorcycle. He collected his tools and headed out to the apartment's parking lot; I followed an hour later to see how he was progressing and bring him a Diet Coke. Our neighbor beat me to it.
It was still before noon, but he had parked himself in a lawn chair—complete with Styrofoam cooler—and yakked away while Chris tinkered. I'd been cleaning and was still in workout shorts and a tank top—Saturday morning clothes—and I'd wandered out barefoot. The neighbor looked up at me from his parking lot lawn chair. "Hey," he said, reaching for the cooler, "want a beer?" I surveyed the scene: parking lot, lawn chair, beer, 11am, practically still in jammies. I think the piece of my soul dying must have showed on my face because he offered to go get another lawn chair (as if that was the hold-up). "Uh, thanks, but between the non-working vehicle and my bare feet, a beer would make this a little too white trash for me," I said in all seriousness. He laughed and went back to yammering at Chris. I went inside.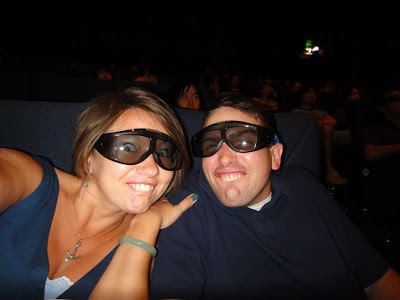 Hence the Pensacola Face, rounded out nicely by our 3-D glasses for a 2007 showing of Beowulf or something (top photo). We relived the Pensacola magic last weekend at a 3-D IMAX showing of the Harry Potter conclusion. We find out pretty soon whether we're officially going back to Pensacola or not, so we should get 'blend in' faces back into practice just in case, right? About the only thing that could have made that 2006 scene more white trash would be accepting the beer in my current obviously-pregnant state. So we have that to look forward to.