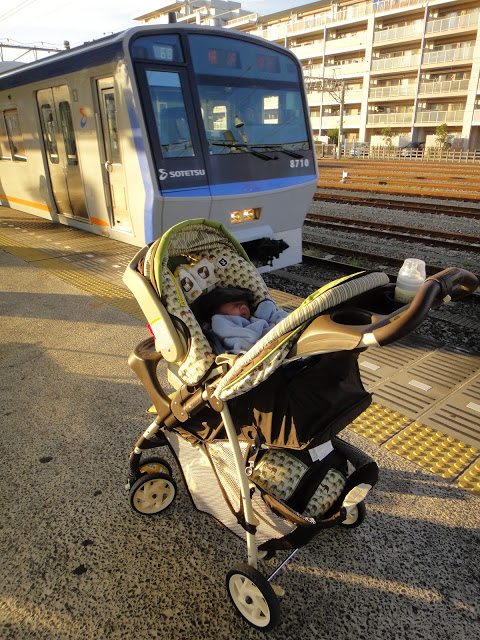 27 days old on the go!
Isaac took his first train ride at three weeks old. What. Were. We. Thinking?! Japanese people don't usually take their babies out of the home for their first month, sometimes two. We discovered this when we showed up to church with Isaac a week after he was born. "What are you doing here?!" came the initial exclamations, followed by, "…no really, what are you doing here?? Shouldn't you be at home?"
Yes. Yes, we should have been. But, refusing to know better, we set out to Kyoto and Nara less than four weeks after Isaac's birth. I couldn't even walk upright without massive painkillers. And since the movers arrived about 36 hours after we returned, we really should have just stayed home. But we were so excited to show Isaac this beautiful country he was born in, that will always register on his passport and any document that requests place of birth. We wanted to show Japan this baby we're so proud of. So off we went, our first family trip.
My goal was to blog about Isaac's Kyoto adventure before we left Japan. HA!
We took the local Sotetsu Line to Yokohama and caught the Shinkansen bullet train to Kyoto. We had tickets in the non-reserved seats car, and surprise—it was packed. So we ended up having to stand for over an hour. This is all mercifully a little fuzzy now, but I do remember lurching around corners while holding Isaac in a tiny bathroom. Misery. Some angel gave up her seat for Chris and me and blocked the uncharacteristically aggressive seat-seekers while Chris pulled our single suitcase down the aisle. Then she stood in the back of the train until the next stop. She saved us! Chris and I ate our seasonal bento boxes in exhausted silence.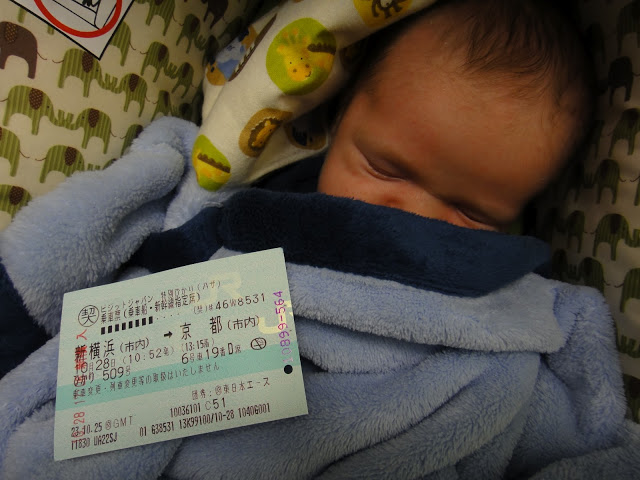 First Shinkansen
Today, Isaac and I were playing with toys that make noise. He was particularly taken with a book Amanda gave him that makes all the noises Japanese trains make—wheels on the tracks, announcements of arrival at the station, whistles blowing, doors chiming. Pushing the buttons and hearing the sounds was like reliving his first train ride, but without the massive painkillers! Maybe Isaac is dreaming of trains right now.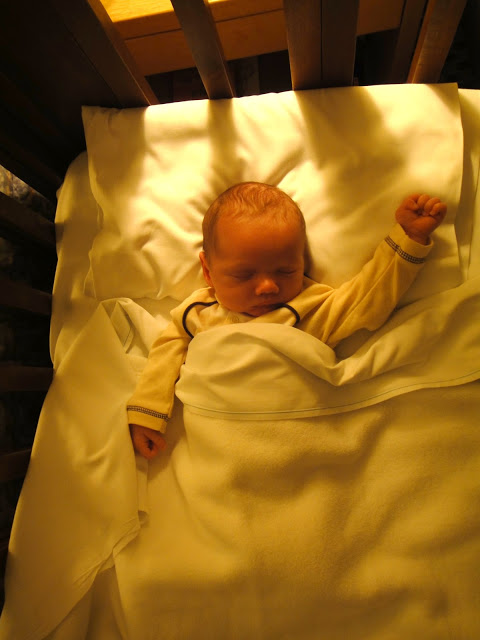 Awwwww, four weeks old!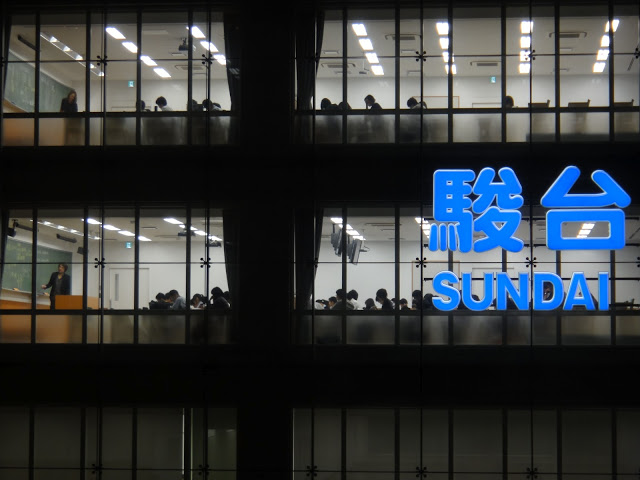 Building across the way—class got out at 9pm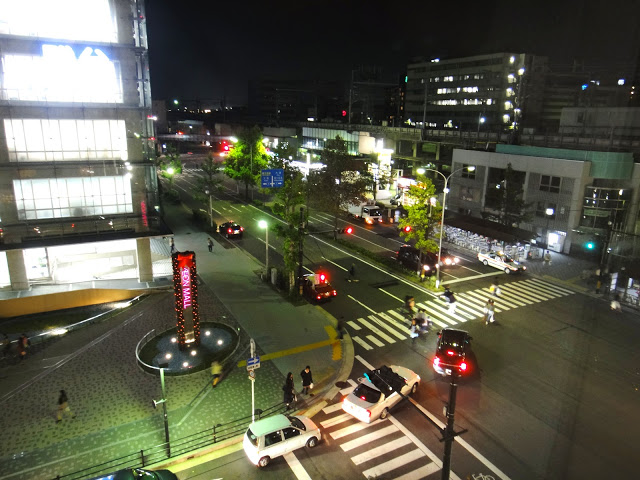 Kyoto Station Area, just outside our window