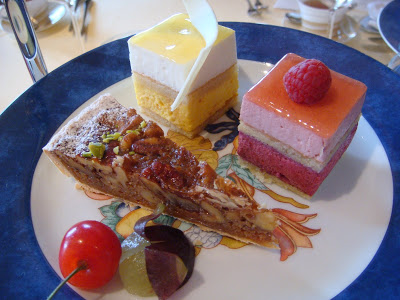 Would you care for a delicious peeled grape? Anyone?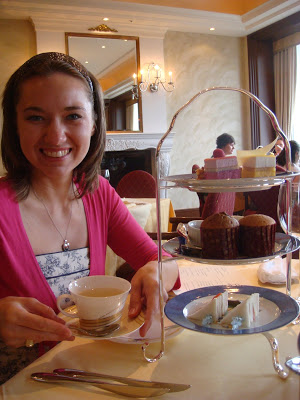 I attended my first Tokyo Afternoon Tea Club event Saturday afternoon at Victor's, the 22nd-floor restaurant at the Westin (1-4-1 Mita, Meguro, Japan, +81 3-5423-7000) in Ebisu. For the club's contact information just look up "delightful" in the dictionary. I saw a notice about it months ago in an English newspaper listing and contacted the coordinator, Rich from the UK, who is talking to this table of people here. What a host!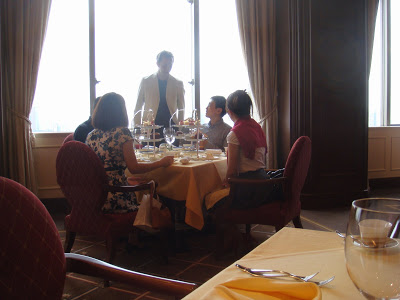 I sipped lavender tea with the bottom tier of treats: tea sandwiches, a sun-dried, marinated bell pepper and a tiny sweet pickle. Delightful. Next, I tried the Afternoon Darjeeling with middle tier scone and top tier pecan pie. I am from Texas,, but this was the best pecan pie (garnished with pistachios!) I've ever had! Vanilla tea came in time for the petite muffins of the middle tier, then Earl Gray with the bite-sized quiche. High tea was concluded with the raspberry and lemon-mango desserts of the top tier. The cityscape view sealed the relaxed formality of the tea with a view of Tokyo Tower. If you're not charmed and delighted, see the below picture of walkway to the hotel and Yebisu Garden Place. Am I in heaven? Oh that's right—I'm in Tokyo!