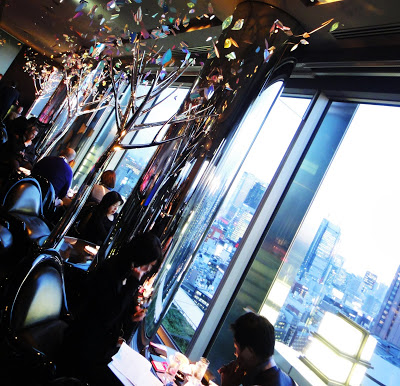 How do you come down from something like afternoon tea at The Peninsula? That's easy—don't come down; go up…to the 24th floor, that is! Peter: The Bar (東京都千代田区有楽町1丁目8−1, 100-0006, Japan, tel: 03-6270-2888) adjoins The Peninsula's predictably expensive restaurant, Peter. The Bar is pretty lavish too, but happy hour from 5-8 pm boasts some nice drink specials and the stunning backdrop of a sunset over Tokyo. Its own website declares it Tokyo's Hippest Bar, so we went to see for ourselves.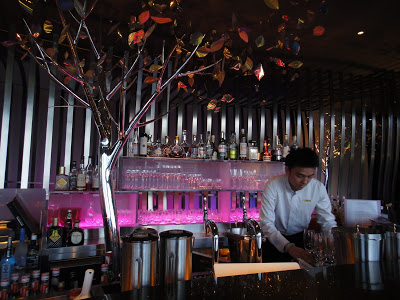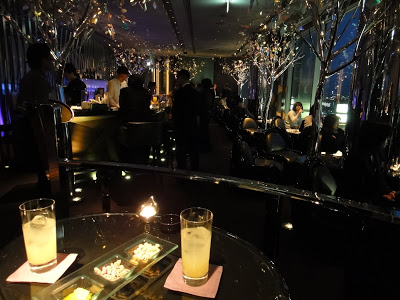 Linger over your drink while the sunset fades to black and the surrounding skyscrapers light up the night. The mostly-Japanese crowd looked fresh from work—or still conducted last-minute contracts, in some cases. We ordered the alcohol-free Citrus Squash—a uniquely Japanese concoction featuring yuzu juice (a tiny cross between a grapefruit and a lemon). Another time, I'll have to try Mari's Award Cocktail Balmy Pina: Don Julio, elder flower cordial, yuzu juice and lemon grass.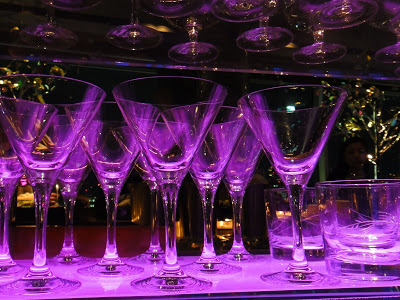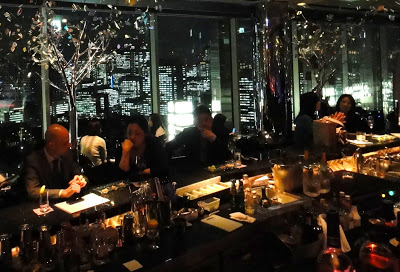 The was a wait by the time we left around 6:30pm on a Friday—places to go, people to see…. Our bill, which included a complimentary sampler of dried bitter vegetables, toasted corn puffs and sugared pecans, came out to less than 1000 yen each. To get there, simply follow the signs from Hibiya Station to The Peninsula's subway access. Or follow our steps from Tokyo Station through the opulent Maranouchi district. The Peninsula is across from the Imperial Palace and Hibiya Park, next to the Thai Embassy.