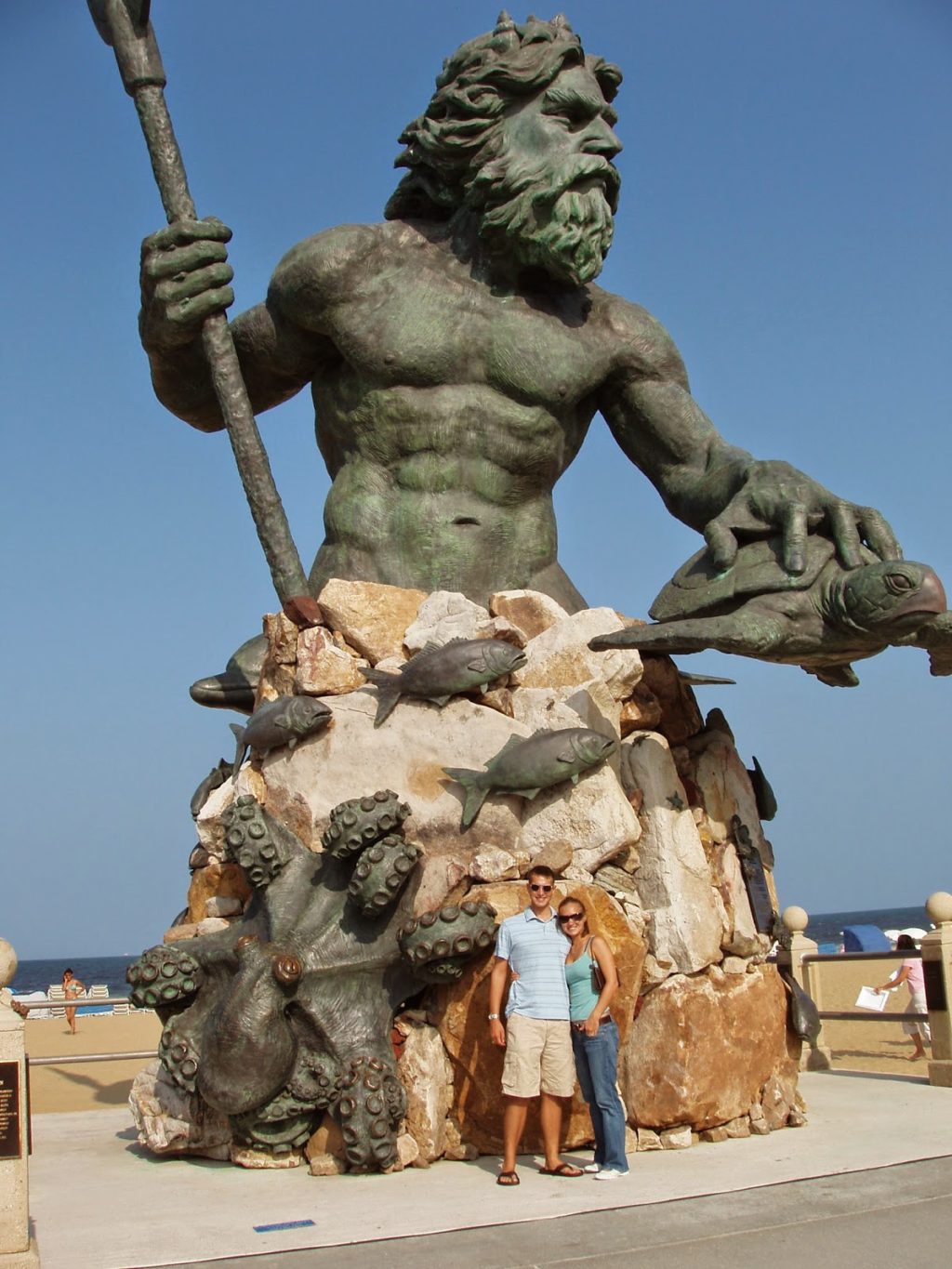 A 2007 cross country training flight pit stop in Norfolk
A month ago I fretted about all the unknowns of the upcoming months, concluding, "And…now when we get orders to somewhere really crappy and have to move next week everyone can laugh at us and tell us we deserved it. Ugh, I am totally asking for it with this post." And it happened…of course.
A couple weeks ago the hugest unknowns all became known within about four days of each other. Things that had fluctuated dramatically for months all solidified within days. Some things firmed up as hoped, and some things…didn't…exactly…go…as planned….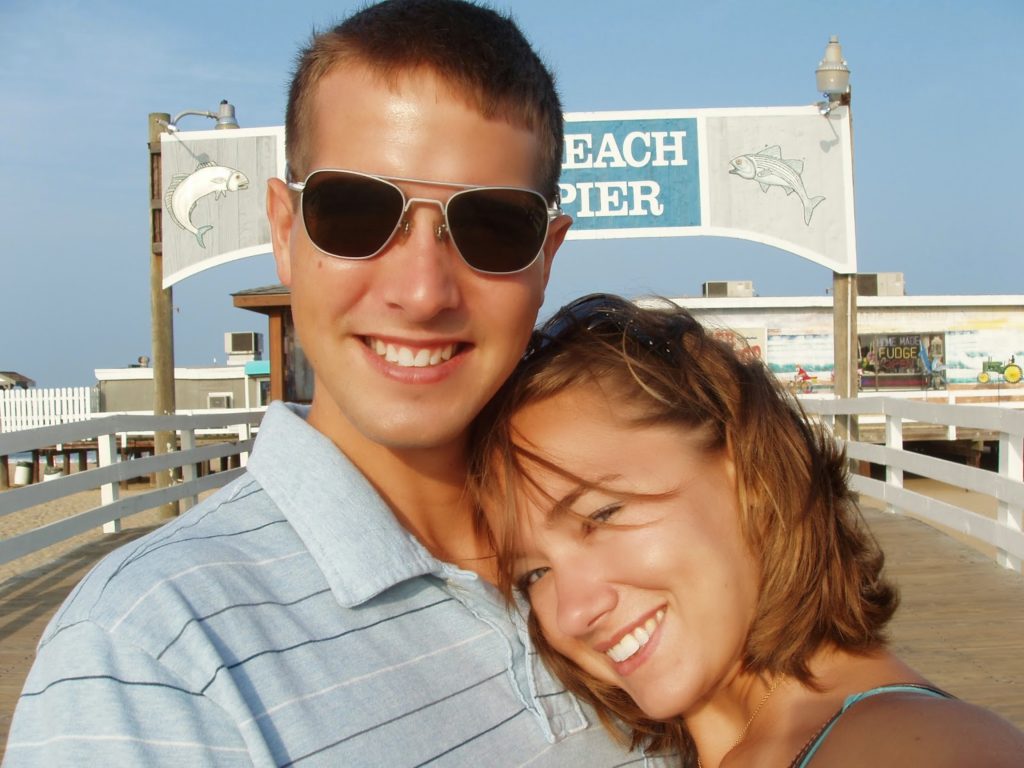 Virginia Beach, 2007
First, and next on the agenda: I'm going to Canada and Bolivia in two weeks with the Children's Heart Project, part of Samaritan's Purse. More on that later!
Second: Our anniversary trip that fell through after I planned it, and I wasn't sure if I should persevere or take the difficulty as a sign—it's not happening. For one thing, now I'll be in a different hemisphere on our anniversary, and another thing…
Third: We're moving to Norfolk several months ahead of schedule. In a few weeks, NOT early fall. Because the alternative is moving weeks after the baby is born, just like last time. That was dumb, slowed my recovery a lot, and possibly contributed to the miscarriages (says my doc). So we choose to avoid the idiocy of repeating past mistakes. And the Norfolk job is supposed to be better, not that that seems to matter.
Fourth: It's a girl! Showing no heart defects on the 20 week ultrasound/fetal echo! "But it can look totally fine one time and show us problems later on," said the doc. Thanks for that. That would be true of…anything. They asked me to clarify how Isaac's heart defect was discovered. His general practice Navy doc heart a new murmur and sent us to a cardiologist. "That's unusual," the ultrasound doc commented. "Coarctations are hard to diagnose unless you're specifically looking for it. Usually we only find it when the child turns blue and comes into the ER." I will thank God for Isaac's doctor for the rest of my life. Anyway, for that reason, even though everything looks totally perfect, they recommend delivering in a hospital equipped to deal with kids turning blue just in case. Which will apparently be somewhere in Norfolk.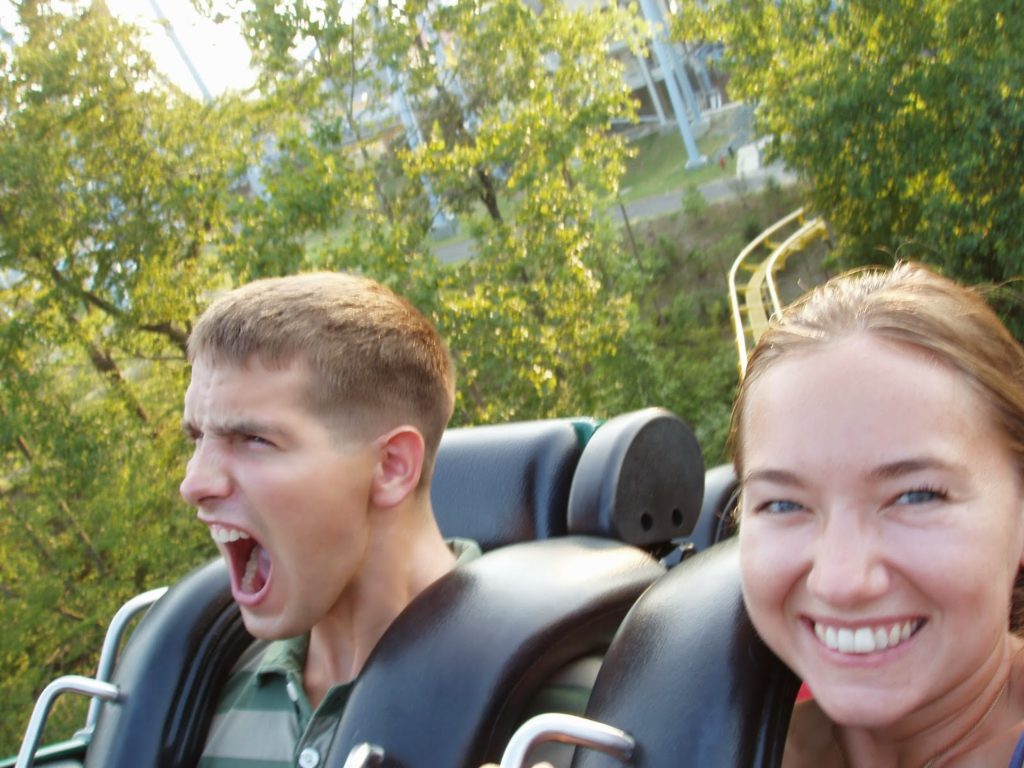 Busch Gardens, 2007
So there's all the news. I am still bummed about not moving to San Diego—no road trip through Texas visiting family, no huge California family dinners, no wine tastings at Orfila, no random encounters with my brother or parents when they're visiting Grandfather et al, no August moon viewing gala at the Japanese gardens with friends from flight school. Blub blub blub.
And honestly, I'm not crazy about Norfolk. Instead of moving closer to family at a time of births and deployments, we're going further away. Our experience with the city is limited, but I went there in 2007 anticipating all that is nautical and charming. It took a couple days of traffic, stinky smells and rude people to permanently slide Norfolk close to the bottom of our list of places to live. Plus: winter. Yuk. Fortunately, some of our very best friends are there already and we are starting to try to envision our day-to-day lives in a new place, which is good, because we'll be there in a few weeks. Hopefully without as much homeless transit time as our last move. Someone also told me the city theme is mermaids or something. I like mermaids. So I guess we're moving out of shock and into resignation, bordering on cautious optimism.
Because in the end, I really did totally ask for it.